Mark Wahlberg In Talks To Replace Ben Affleck On Netflix's 'Triple Frontier' Movie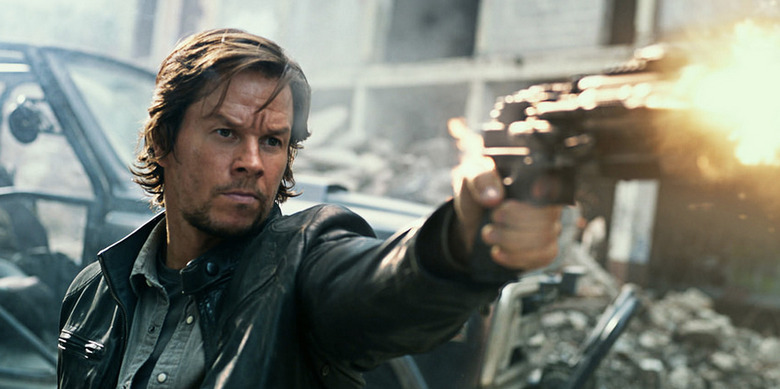 Maybe third time's the charm for the embattled Netflix thriller Triple Frontier.
The Netflix production recently lost star Ben Affleck but is currently negotiating with Mark Wahlberg to replace him. The long-gestating production has gone through numerous rounds of casting, with Tom Hardy and Channing Tatum once attached to star, as well as a revolving door of directors, including Kathryn Bigelow. Now J.C. Chandor is set to direct, with possibly Wahlberg and a few other notable actors in supporting roles.
Despite its long troubled history with studio support and changing casts and directors, Triple Frontier continues to boldly move forward. Wahlberg is circling the lead role in the action-thriller film centering around a drug war set in a border zone of South America known as "la triple frontera," a haven for organized crime.
A few other stars are also in talks for supporting roles, including Charlie Hunman (Lost City of Z), Pedro Pascal (Narcos), and Garrett Hedlund (Mudbound), according to Deadline.
The project has a long and troubled history, first springing to existence in 2009 with Bigelow signed on alongside her Hurt Locker scribe Mark Boal. Since then, multiple stars boarded and left the production, including Sean Penn, Denzel Washington, Javier Bardem, and Johnny Depp. Bigelow was set to make the movie under Paramount, but left Triple Frontier after clashing over the studio's preferred star, Will Smith.
Paramount then dropped the project when stars Tom Hardy and Channing Tatum left and the film's$70 million price tag proved too large to shoulder. Netflix picked up the film in April with J.C. Chandor on to direct and rewrite Boal's script. Affleck was briefly in talks before he too exited the project.
So, as you can see, all is not well on the Triple Frontier front. But troubled productions can still lead to good films, and Netflix seems eager to bring this film to the small screen. Though Wahlberg has had a confusing career, bouncing from prestige pics to mindless action flicks and...Transformers, he is probably a reliable choice for Netflix, which heavily relies on the brand names of the stars to market their films. Honestly, I'm a bit more impressed by the actors in talks for supporting roles, particularly Charlie Hunman and Pedro Pascal. Both are rising stars — Hunman gave a powerful performance in Lost City of Z, and Pascal looks like he'll give a scene-stealing performance on par with his mind-blowing Game of Thrones turn (sorry, I had to say that) in the upcoming Kingsman: The Golden Circle.
There aren't any more details about the film's production or intended release date. Either way, Netflix has brought another troubled project back from the brink. Let's see if they can make it a successful one.