John Powell Will Compose The 'Han Solo' Movie Score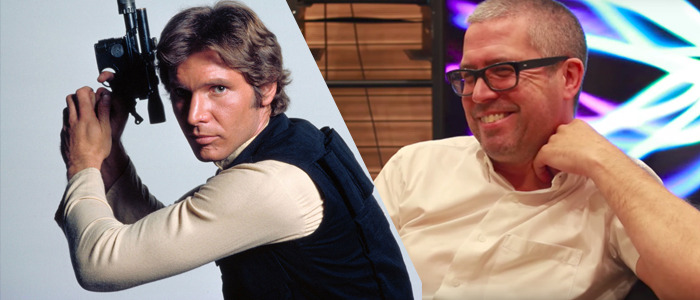 John Williams will always be the king of Star Wars music, but as Lucasfilm continues to expand the franchise, they'll need some help providing scores for their spin-off movies. Lost and Up composer Michael Giacchino already filled in on last year's Rogue One: A Star Wars Story, and now we know that John Powell will be the one responsible for Ron Howard's Han Solo movie score.
The news broke on an episode of The Star Wars Show, which you can watch below:
This isn't just a rumor: The Star Wars Show is an official Lucasfilm-approved production, and they certainly wouldn't drop an announcement like this unless they were sure Powell had signed on the dotted line.
So who is John Powell? He doesn't quite have the name recognition as his Star Wars predecessors Williams or Giacchino, but you've definitely heard his work before. He's perhaps best known for composing the scores for the original Bourne trilogy (which our own David Chen explored here a few years ago), but my personal favorite of Powell's 76 credits so far is his soaring, emotional work on the How to Train Your Dragon franchise:
He's composed music for movies like Face/Off, Shrek, Rat Race, Mr. and Mrs. Smith, Happy Feet, Kung Fu Panda, and dozens more. Like Giacchino, he's created work that's vaguely reminiscent of Williams' iconic scores, but doesn't ape his style completely, and I think he's a solid choice to join the ranks of Star Wars composers. Interestingly, he also crafted the score for the remake of The Italian Job, and the Han Solo film has been said to be sort of a heist movie in its own right, so I wonder if that had anything to do with him being brought on here. The Han Solo movie has been through a lot over the past few weeks, but the hiring of Powell should at least put fans' minds at ease that if absolutely nothing else, the music in that movie should be spectacular.
Here are a few of Powell's tracks from various movies throughout the years:
You can also check out a behind-the-scenes video of him in action and an in-depth interview below:
The untitled young Han Solo film arrives in theaters on May 25, 2018.