TV Bits: 'Archer', 'Westworld' Season 2, Julia Roberts Gets Her Own Show, And More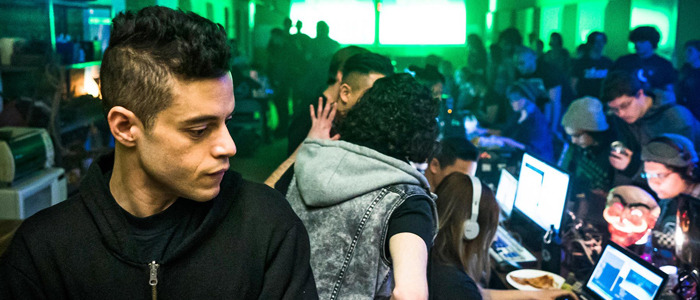 In this edition of TV Bits:
The next season of Archer gets a new title
Westworld season 2 casts two more actors
Julia Roberts will star in a TV show based on a podcast
A first look at season 3 of the USA series Mr. Robot
The premiere date of Comedy Central's Nathan For You
And more!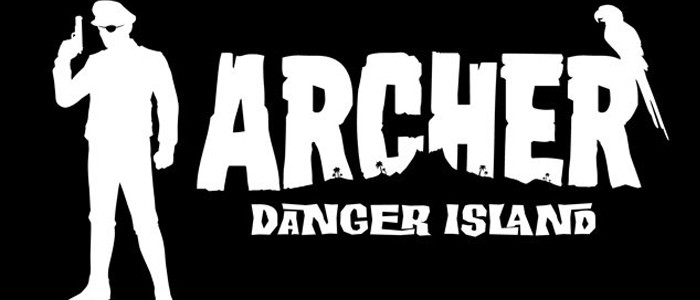 The ninth season of the FXX animated comedy series Archer won't arrive until sometime in 2018, but when it does finally make its way to the small screen, the season will have a new title: Archer: Danger Island. Past seasons of the show have included names like Archer Vice and Archer: Dreamland, and the new batch of episodes will take place on a remote beach in the South Pacific in 1939. I love this show, so the idea of these characters essentially playing pirates sounds pretty perfect.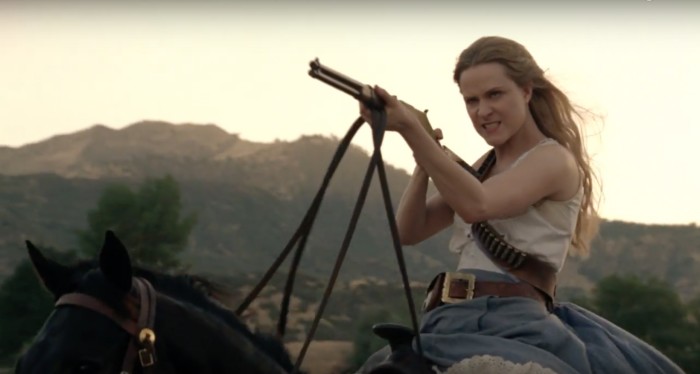 HBO's Westworld is another big show that won't return until 2018, but according to TVLine, the series has snagged two more actors to join its cast in the upcoming second season. Neil Jackson (Sleepy Hollow, Blindspot) will be a series regular playing a character named Nicholas, "a charming man who finds himself in uncharted territory," and Jonathan Tucker (Hannibal, Justified) will be a recurring character named Major Craddock, "an imposing military officer."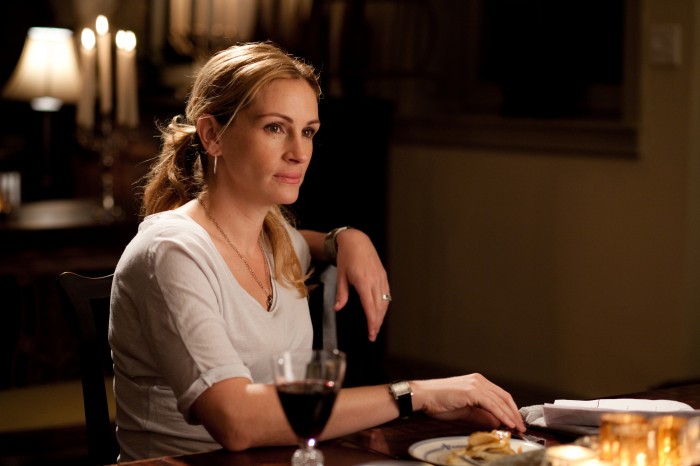 Amazon has given a two-season straight-to-series order to Homecoming, a new show starring movie star Julia Roberts that's based on the Gimlet Media podcast of the same name. I listened to the podcast a couple of months ago (which features voice work by Oscar Isaac, Catherine Keener, David Schwimmer, and more), and it's very good.
Homecoming is a psychological thriller that centers on a caseworker at a secret government facility (Roberts) and a soldier eager to rejoin civilian life.
The podcast plays out through recordings of conversations between the therapist and the soldier, and then the therapist and her boss, and it's pretty fascinating stuff. I don't want to give anything away, but you should check it out if you're interested in listening to something with solid production values and a terrific cast, and I'm fascinated with how director Sam Esmail will turn it into something visual for a TV audience.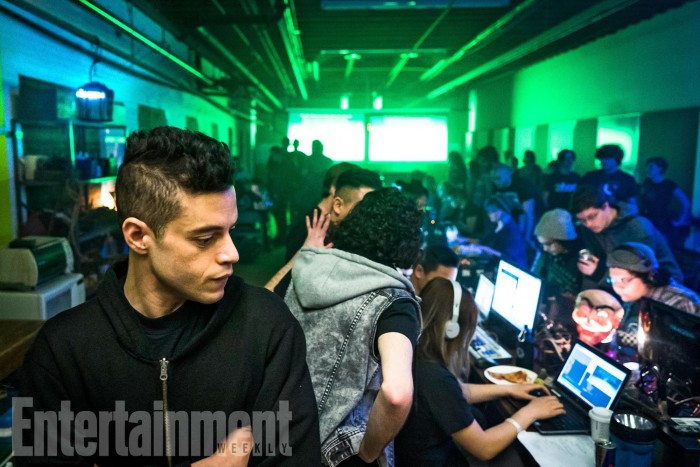 Speaking of Esmail, here's the first look at Rami Malek in season 3 of his other series, USA's Mr. Robot, courtesy of EW.
"Season 3 is about Elliot trying to bounce back and fight against the people who have been using him," said Esmail, who reveals that a central theme for the 10-episode run (which premieres in October) is disintegration. "Elliot isn't going to take this lying down."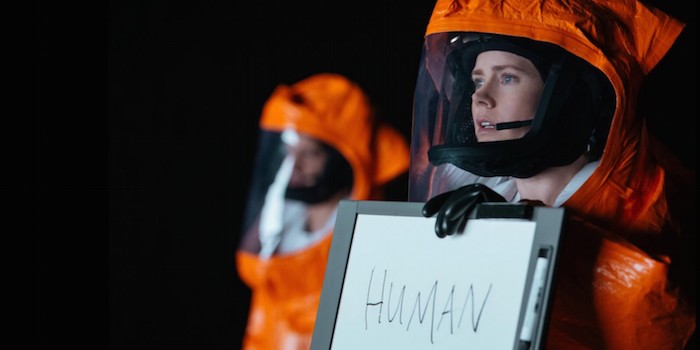 Screenwriter Eric Heisserer adapted Ted Chiang's short story Story of Your Life into the sci-fi film Arrival, which was my favorite movie of last year. So I'm excited to hear that Heisserer is developing another one of Chiang's stories as a prestige drama for AMC. This one is called Liking What You See: A Documentary. Set in the future, it takes place in a world in which our obsession with beauty has become so toxic that a neurologist figures out a way to remove our ability to see beauty at all in people. Naturally, the beauty industry isn't thrilled about this, so a culture war breaks out. Sounds like a cool premise, and since I have a book of Chiang's short stories (that includes Liking What You See) sitting unread on my shelf, I might have to bump it to the top of my reading list.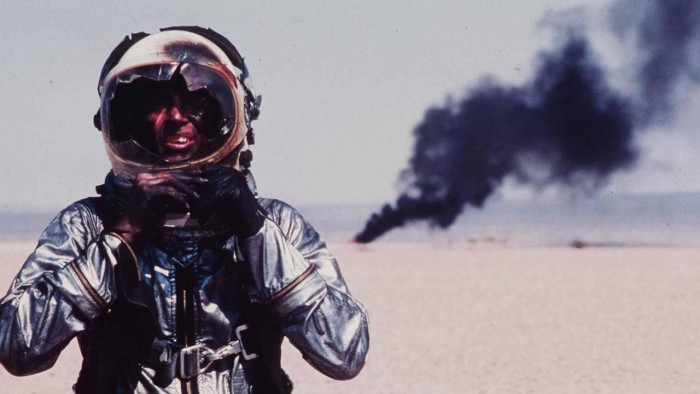 Leonardo DiCaprio has teamed with National Geographic to develop a TV series adaptation of The Right Stuff, the 1979 book about American test pilots who propelled the space program and became the country's first astronauts. This will be a scripted series, and DiCaprio's Appian Way Productions will produce.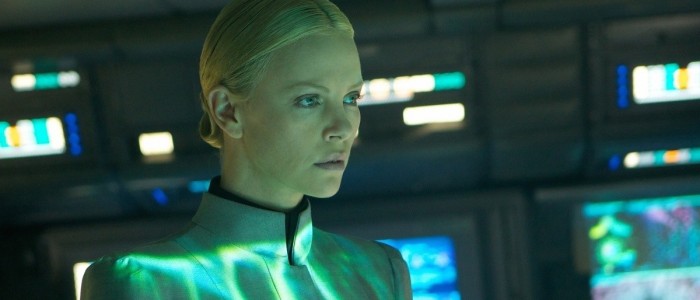 Atomic Blonde star Charlize Theron, no stranger to television thanks to her role on Arrested Development ("Mr. F..."), is returning to the small screen again...briefly. Word is she'll guest star on Seth MacFarlane's Star Trek-inspired live-action spoof comedy sci-fi show The Orville, which will air on Fox. The two previously worked together on A Million Ways to Die in the West.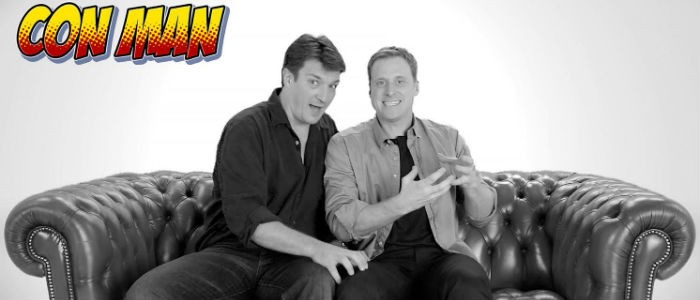 Those of you who haven't bothered to catch up with Firefly duo Alan Tudyk and Nathan Fillion's web series Con Man, which follows the two actors they play make the rounds on the convention circuit while one becomes an A-list star, you'll now have the opportunity to watch it on television. Syfy has just acquired the first two seasons of the series and will air it on their network in September.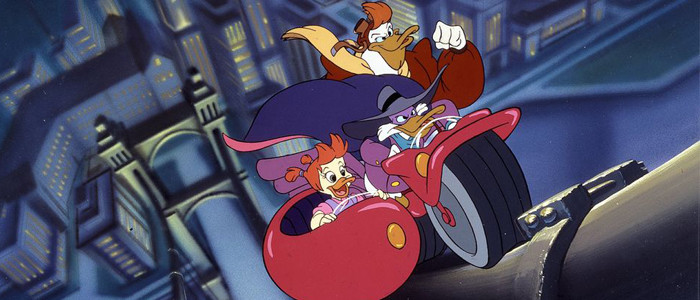 Here's a cool piece of news for anyone looking forward to the DuckTales TV series: voice actor Ben Schwartz revealed that Darkwing Duck will be showing up on the new show. That'll mark a big difference from the previous iteration of DuckTales, because Darkwing Duck existed in a separate universe when those two shows were on in the '90s.
And speaking of DuckTales, you can watch a clip from the show's upcoming pilot movie above. The show debuts on August 12.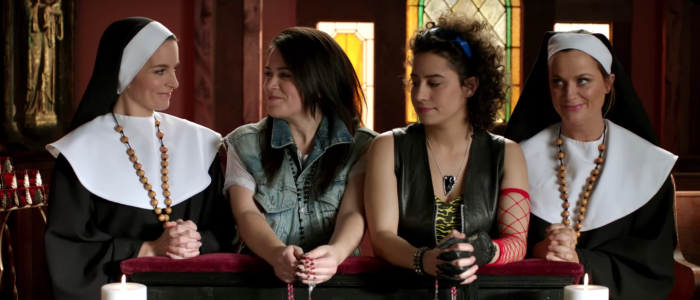 Let's finish off this edition with a trilogy of Comedy Central news bits. First up, Broad City season 4 was originally going to premiere on August 23, but the newest episode of the comedy series will now debut a bit later, on Wednesday, September 13 at 10:30pm. TV Line has what we can expect to see:
"In the new episodes, Abbi and Ilana experience New York City in the winter, get new jobs, celebrate their "friendiversary," receive a visit from Abbi's mom, trip on mushrooms, discover their witchdom and travel to Florida."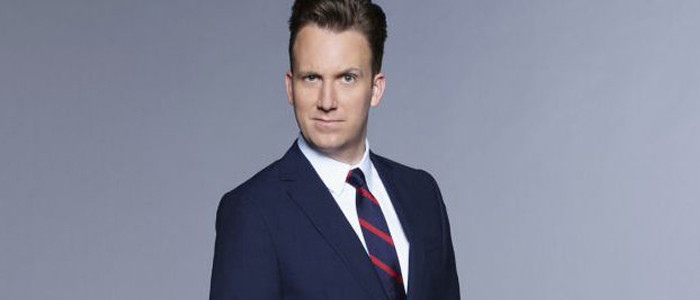 The Daily Show correspondent Jordan Klepper's new talk show, The Opposition with Jordan Klepper, now has a premiere date: Monday, September 25, at 11:30pm. The comedian's new show "will satirize the hyperbolic, conspiracy-laden noise machine that is the alternative-media landscape on both the right and left," so I'm sure it won't cause any controversies or offend anyone at all.
Hey everyone guess what. Nathan For You returns Sept 28 to Comedy Central

— nathan fielder (@nathanfielder) July 25, 2017
And finally, the highly-anticipated new season of Nathan Fielder's hilarious series Nathan For You will debut on September 28 after a two-year hiatus. Plus, a week before the season premiere, a one-hour special will air in which Fielder checks in with some guests of past shows to see if his (often ridiculous) advice actually ended up helping their businesses. I came to this show late, but I'm excited about seeing what he has up his sleeve in the new season.
A week before premiere (Sept 21) we're airing a 1 hr special where I check in w/ folks from past eps called "Nathan for You: A Celebration"

— nathan fielder (@nathanfielder) July 25, 2017