Jared Leto In Talks For 'Bloodshot' Comic Book Adaptation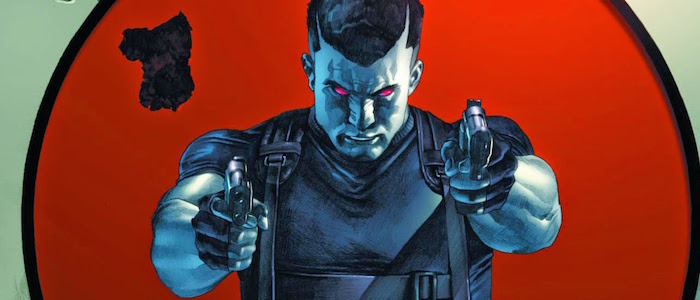 Jared Leto has the lead role in Sony's adaptation of the Valiant comic book series Bloodshot in his sights.
The Suicide Squad actor can't seem to get enough of comic book roles, looking to follow up his role as the DC Extended Universe's Joker with Bloodshot, the vengeful former soldier who gains superhuman strength and healing powers.
According to Deadline, Leto is in talks to star in Sony's Bloodshot, the first big screen adaptation of the Valiant comic book character created by Kevin Van Hook, Don Perlin, and Bob Layton in 1992.
Leto is working on a deal to star as protagonist Angelo Mortalli, a Mob assassin who is framed for murder. When he goes into witness protection, he is betrayed by the FBI agent handling him before he is kidnapped and subjected to torturous experiments that transform his body into a weapon with superhuman strength and healing powers.
Leto is an unusual choice for the vengeful super soldier, as he veers more toward lanky and charismatic than the buff stoic that Bloodshot generally is. I already dislike his "edgy" tattooed take on the Joker, so I don't have much faith on him to take on another comic book character. He seems better suited as a supporting character or villain who can chew up the scenery around the strong, silent type that is Bloodshot.
It should be noted that /Film's own Jacob Hall is a big fan of the recent comic book incarnation of the character, who has evolved into a more nuanced and troubled character than this initial appearance and superpowers suggest.
Here's the synopsis of Bloodshot via ComicVine:
"Bloodshot is a former soldier with powers of regeneration, technomancy and meta-morphing made possible through nanites injected into his blood. After escaping from his masters at Project Rising Spirit, Bloodshot seeks to discover his true identity and other purposes besides killing."
As we reported back in March, Valiant Comics has long been looking to bring their properties to Hollywood, and it looks like Bloodshot will be the next to populate the Valiant Comics universe after Harbinger. Bloodshot will be produced by Neal Moritz and directed by Dave Wilson, who has had ties to Deadpool director Tim Miller since they partnered at Blur Studios in 1995.
Bloodshot will be the second film in a five-picture deal between Beverly Hills-based DMG and Valiant, Deadline reports. Deadline reports that sequels are being planned for both Harbinger and Bloodshot before the title characters meet in Harbinger Wars, based on Valiant's 2013 comic book crossover.
This looks like the start of a whole new superhero cinematic universe, adding to the already crowded slate of the MCU, DCEU, 20th Century Fox's X-Men universe, and soon, the Sony Spider-Man universe. Though it may be refreshing to see lesser known comic book characters grace the big screen, rather than constant reboots of well-known properties.