Cool Stuff: Blitzway's Massive Sixth Scale 'Ghostbusters' Ecto-1 Is Incredible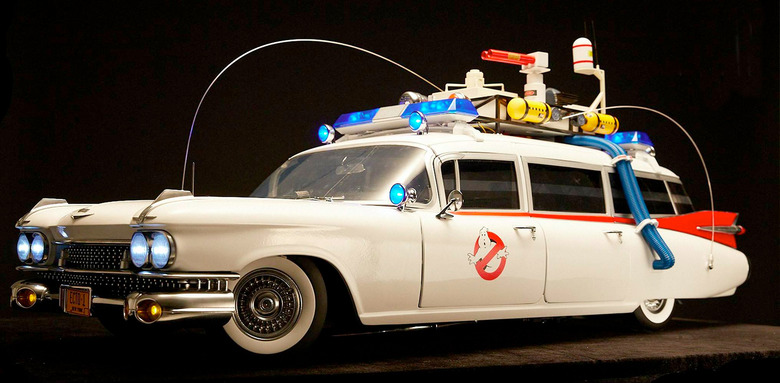 Almost a year ago, you might remember we called attention to a new series of sixth scale Ghostbusters figures from a company called Blitzway. They're some of the most amazing figures every created based on the paranormal investigators played by Bill Murray, Dan Aykroyd, Harold Ramis and Ernie Hudson, complete with the most accurate likenesses of each of the actors. Now they get their own ride to cruise around in too.
Blitzway is following up their collectible figure line with a sixth scale Ecto-1. That's right, the company has created an Ecto-1 collectible vehicle that is big enough to fit all four of the sixth scale figures comfortably, including a screen accurate area in the back of the customized, vintage ambulance to hold their proton packs.
Check out the incredible sixth scale Ghostbusters Ecto-1 below and see how amazing this thing really is.
Blitzway unveiled the sixth scale Ghostbusters Ecto-1 at San Diego Comic-Con and these official photos just surfaced:
The attention to detail on this vehicle can't be understated, and neither can the size. The vehicle is even bigger than the sixth scale DeLorean time machine Back to the Future collectible that Hot Toys released not too long ago. Thanks to ToyArk for bringing these photos to our attention.
As of now, there's no indication how much the sixth scale Ecto-1 will cost, but for a frame of reference, each of the sixth scale Ghostbusters figures cost around $220. In case you don't remember, here's what those figures (which were due for release this month but haven't shipped yet) look like: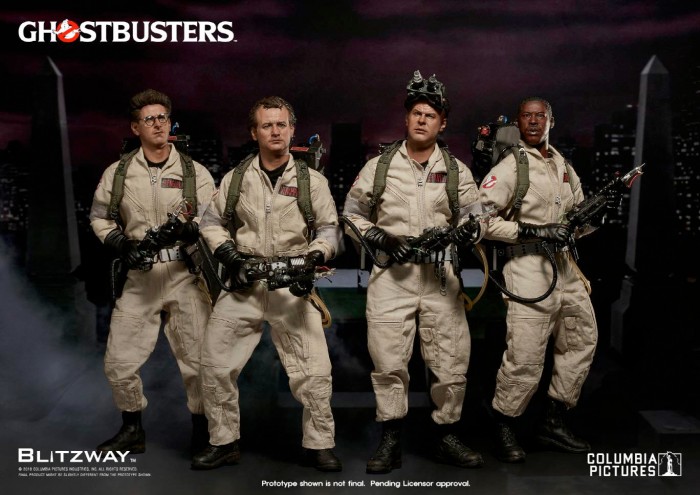 Hot Toys sold their DeLorean for about $690, so I wouldn't be surprised if this Ecto-1 ended up costing around $800 or something like that. We'll have to wait on price and release date information at a later date. For now, just admire this incredible collectible and hope it's not too expensive when the time comes to buy it.