The Morning Watch: The Art Of The Focus Pull, Dr. Doom Fan Film & More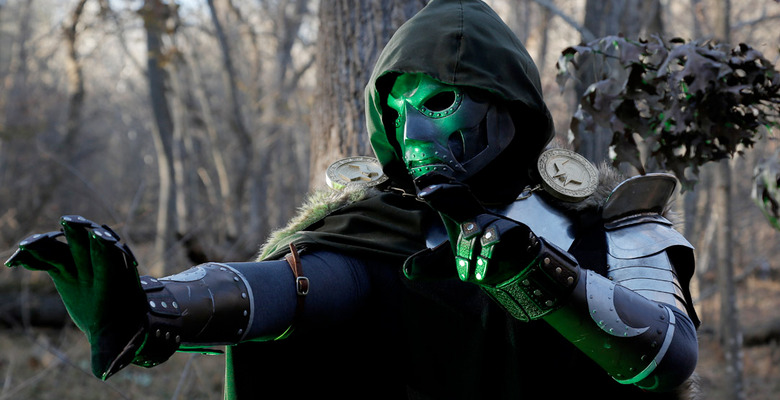 (The Morning Watch is a recurring feature that highlights a handful of noteworthy videos from around the web. They could be video essays, fanmade productions, featurettes, short films, hilarious sketches, or just anything that has to do with our favorite movies and TV shows.)
In this edition, a video essay explores the art of what is called a rack focus, a camera technique that you may not know by name but will undoubtedly be familiar, a fan made his own Dr. Doom short film, and the child ensemble cast of the new adaptation of Stephen King's It imagines who might play them as adults if there's a sequel.
First up, watch a video essay focusing on the art of the focus pull, a camera technique that shifts focus in the middle of a take, and when done well, usually goes unnoticed by audiencesl. As the official video description from Fandor explains, "If you're not looking for them, they can be hard to spot. But some rack focusing is so well done, so artful and occasionally dazzling, that it deserves to be singled out. This video essay collects these fantastic focal feats and educates on how they are done."
With Fargo and Legion executive producer Noah Hawley recently announcing that he's working on some sort of Dr. Doom movie, there's no better time to take a look at Ivan Kander's short film that gives us the origin story of the arch nemesis of the Fantastic Four. If you want to know more about how this short came together, check out an extensive blog post on the making of the movie right here.
Finally, following a sneak peek at Andy Muschietti's new adaptation of Stephen King's classic novel It, the folks at MTV News sat down with the child cast of the film to ask them an important question. Who would they like to see play the adult versions of their characters if there's a sequel that tells the second half of the story over 20 years later? Their answers certainly shoot for the moon and sound pretty expensive, but they're not necessarily impossible.