/Answers: Favorite Piece Of San Diego Comic-Con 2017 News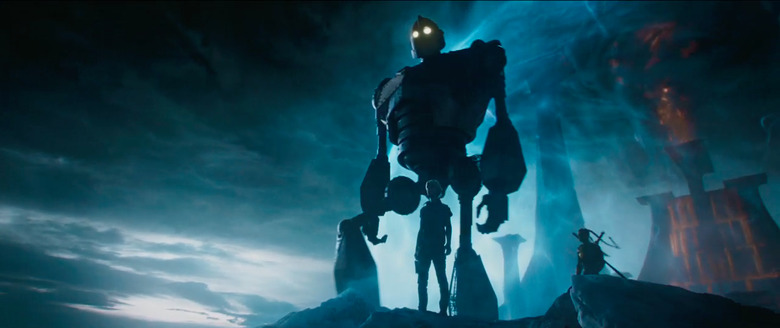 Every week in /Answers, we attempt to answer a new pop culture-related question. Since the entire /Film team is still recovering from their Comic-Con 2017 hangovers (read all of our coverage here), this week's edition asks "What piece of Comic-Con news excited you the most this year?" As always, we have submissions from the /Film writing crew and podcast team.
Ethan Anderton: Ready Player One Teaser Trailer
Though the movie is already facing backlash from those who think Ernest Cline is a bad writer and others who think this obsession with nostalgia for decades past and all the properties that were popular during them is ridiculous, I couldn't help but be extremely excited for Ready Player One when the first trailer debuted during the Warner Bros. Pictures panel in Hall H.
When this trailer played for the first time, I was so caught off guard and excited by the appearance of The Iron Giant that I audibly said "Holy shit," and I felt energized as hell when the DeLorean time machine from Back to the Future came plowing on to the screen during that big race sequence.
As someone who hasn't even read the book that's being adapted, all I have to go on are the basic details that I know about the story, and it looks like a fascinating and fun way to combine several different facets of pop culture into a single blockbuster. Even if Ernest Cline's writing is as bad as some suggest, we're talking about Steven Spielberg directing this movie here, a director who knows how to handle genres like this and was even involved with many of the properties named in the book. This is a director who doesn't take projects like this lightly, and I have confidence that he knows what he's doing. I'm looking forward to seeing even more from this movie as the March 2018 release date gets closer.
Hoai-Tran Bui: Justice League Trailer
I had almost given up hope on the DC Extended Universe. But then Wonder Woman lit the fire for DC Comics heroes again, and the new trailer for Justice League hammered in that word again and again: hope.
Yes, the production seems to be fueling a never-ending cycle of behind-the-scenes trouble; yes, director Zack Snyder has left the film with Joss Whedon stepping in for extensive reshoots; and yes, they're going to have to CGI Henry Cavill's mustache out in post-production. But the new trailer for Justice League kind of, almost, wipes away all my concerns about the movie.
Why? Not just because it's very Diana-centric, with the Amazons making an appearance once again, though that is a big factor, but because it embodies the aspirational nature of DC superheroes that Wonder Woman brought back. Here, Superman is an icon beloved by all (never mind there was never a precedent for it in either Man of Steel or Batman v Superman), and the heroes are thrown together by fate to save the world — not because they should, but because they want to. It reminds me of the heroes in the Justice League animated series that I grew up loving.
To me, DC heroes are mythological and inspirational. While Marvel may specialize in snappy and flawed heroes who always have a punchline to throw alongside their punch, I want — and hope — that DC Films will start to become the antithesis to this not by becoming grittier, but becoming more genuine. That hero moment that is so often made light of in Marvel movies (see this excellent video essay about how Marvel's need to subvert genuine moments becomes too glib),was a pivotal moment that made Wonder Woman great, and is what makes me hope that Justice League and the rest of the DCEU will follow suit.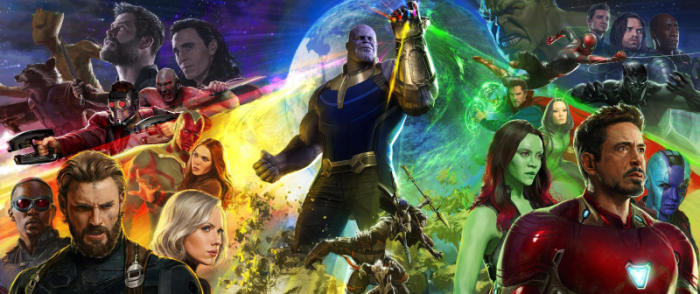 Jacob Hall: Avengers: Infinity War Footage
This was my first Comic-Con and I quickly developed a love/hate relationship with the whole experience. I ultimately had a lot of fun, but I had to work really, really hard to have that fun. However, I did learn that there's a reason people wait in line a day in advance to get into the Marvel Studios panel and why they're routinely the "winners" of the con every single year – they put on one hell of a show.
I know I'm being marketed to. I know I'm just getting to see footage from movies that regular folks will get to see just a few months (if not minutes) later. But Marvel knows this too, so they create an intoxicating atmosphere that makes being in the room worth it. Recounting the experience later, it felt more like a rock concert than a series of panels and footage presentations. There's a showmanship at work here that no other panel came close to touching.
And after presentations based around Thor: Ragnarok and Black Panther, Marvel Studios gave the packed Hall H crowd exactly what they wanted: footage from Avengers: Infinity War. I don't know if this trailer will ever be released to the general public (and I doubt it, since it feels a little cobbled together from whatever they happened to have finished at the time), but it was..well, cool. Just plain cool. Just when I thought I was over seeing the various Marvel heroes gathered together on the big screen, this footage offered a glimpse of Star-Lord leaping over wreckage via a series of magical platforms conjured by Doctor Strange. This collision of worlds and powers, and the mere sight of Thanos wrecking our heroes in hand-to-hand combat instead of sitting on his stupid space throne, turned out to be exactly what I needed to see from this movie. I'm all-in.
Ben Pearson: Stranger Things Season 2 Trailer
I didn't attend Comic-Con in person this year, but easily my favorite thing I saw from the massive geek-friendly convention was the trailer for Stranger Things season 2 (or Stranger Things 2, as Netflix seems to be referring to it). The first season of The Duffer Brothers' '80s-set series caught the world by surprise, but the surprise factor is totally gone now. Will they be able to live up to sky-high expectations with the new batch of episodes? This trailer pushed any nagging skepticism away and got me excited to see what the kids of Hawkins, Indiana are up to this time around.
Ghostbusters Halloween costumes! A massive, Lovecraft-inspired, multi-tentacled beast in the air! Douchey Steve Harrington rocking sunglasses at a party! Eleven making her way back to the real world from the Upside Down! This looks fantastic, and October 27 can't come quickly enough.
Jack Giroux: Thor: Ragnarok Footage
Both Thor movies are the weakest in the Marvel Cinematic Universe. Chris Hemsworth and Tom Hiddleston's charisma, especially together, is a joy to watch, but they haven't served the best stories in the MCU. The first movie was a decent enough origin story that wasn't without its moments, but Thor: The Dark World was all-around lackluster.
But the trailer for Thor: Ragnarok teases a very different kind of Thor movie, a Thor movie I really want to see. The director of What We Do in the Shadows and Hunt for the Wilderpeople, Taika Wititi, is definitely bringing his sense of humor and winning sensibility to the franchise. He seems to be adding all sorts of new flavors to the Norse God's world, including the best flavor of them all: Jeff Goldblum. Every little thing he does in the trailer had me smiling. All Goldblum has to do is nod his head the right way to score a laugh. He looks so wonderful as Grandmaster, as does Tessa Thompson as Valkyrie, Cate Blanchett as Hela, and Karl Urban as Skurge. They look like they're in a superhero bursting with color and energy. Thor: Ragnarok looks like an adventure movie with equally big thrills and laughs. I left Comic-Con looking forward to this new addition to the Marvel Cinematic Universe the most.
Christopher Stipp: Rick and Morty Season 3
Sure, Comic-Con 2017 always ends with people talking about who "won" Hall H as if it were some kind of Hollywood cockfight that only ends with the tallying of how many snarky Tweets or blog posts have the greatest number of superlatives. But for my money, it was all about Rick and Morty.
I knew this particular fan base was set to explode when, months ago, I drove to see the Rickmobile here in Chicago, only to stand in a line to actually buy swag from it that quite literally wrapped around an entire city block for five minutes before realizing I'd never come close to smell the sweet smell of fresh overly priced t-shirts for the three hours it would be there. It's literally captivating a nation and I didn't stand a chance this year to see the Rick and Morty panel as I was not inclined to wait hours upon hours for a tiny window of time to hear all about what's in store for season 3.
Now that I have heard what's on deck this season, I'm a little disappointed I didn't suck it up and wait it out. Even though this season is primed to be just as nutty and silly while being incredibly deep and incisive on the human condition, it's all I can do to just embrace this new season's output of a paltry 10 episodes with the kind of passion many reserve for far more adult fare. I'm thrilled that it takes so long for these to come out and that there are so few of them created for every season; it's the anticipation for getting quality entertainment from Dan Harmon & Justin Roiland that makes it worth every excruciating second between every new episode.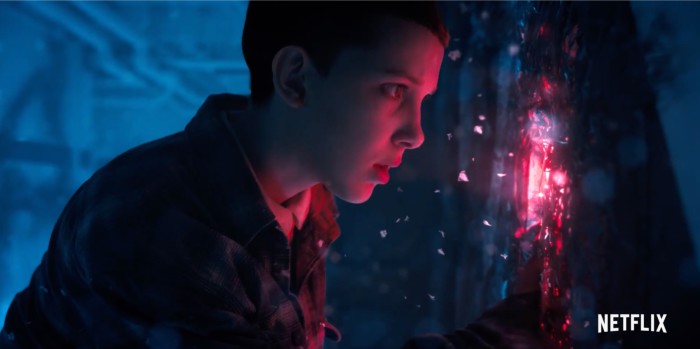 Previous Editions of /Answers