'Wonderstruck' Trailer: Todd Haynes And Julianne Moore Reunite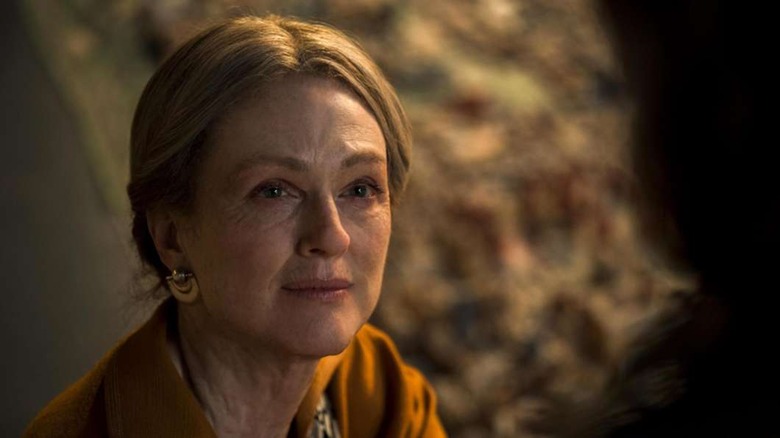 It's been too long since director Todd Haynes and Julianne Moore have collaborated. In the 13 years since Far From Heaven, they've both done dynamite work, but after two fantastic collaborations, including Safe, we're finally getting a third movie from the duo. Haynes' latest picture is Wonderstruck, based on screenwriter Brian Selznick's ("Hugo") book of the same name.
Below, watch the Wonderstruck trailer.
Wonderstruck follows two characters set 50 years apart. In the present day, Ben misses the father he's never known. In the past, Rose can't stop dreaming of a mystery actress. She even chronicles the actress' life in a scrapbook. While Ben discovers a clue at home and Rose comes across a newspaper headline, they both set on a quest. The story sounds like a bit of a mystery for those who haven't read the book, including myself. The trailer is more about mood, not so much story beats, so here's a very nice trailer which doesn't seem to spoil much at all:
The child chorus singing David Bowie's "Space Oddity" feels fitting for what looks like a big, dramatic adventure for the kids. We just heard the song be used exceptionally well in Valerian and the City of a Thousand Planets. Haynes has always had a great ear for song choices and score – he is the director behind Velvet Goldmine and I'm Not There, after all – so I wonder if he had any input in the decision to go with "Space Oddity."
We should probably expect a great score for this one, considering Haynes is again working with composer Carter Burwell (Carol). Cinematographer Edward Lachman's work looks fantastic as well. Haynes and Lachman have been working together since Far From Heaven. They've given us so many beautiful and emotional shots and scenes to marvel at. Hopefully, they'll do the same with Wonderstruck – which received mostly strong reviews on the festival circuit.
Based on Brian Selznick's critically acclaimed novel, Ben and Rose are children from two different eras who secretly wish their lives were different. Ben longs for the father he has never known, while Rose dreams of a mysterious actress whose life she chronicles in a scrapbook. When Ben discovers a puzzling clue in his home and Rose reads an enticing headline in the newspaper, both children set out on quests to find what they are missing that unfold with mesmerizing symmetry.
Wonderstruck opens in theaters October 20, 2017.