Netflix's Matt Groening Animated Comedy Series 'Disenchantment': Everything You Need To Know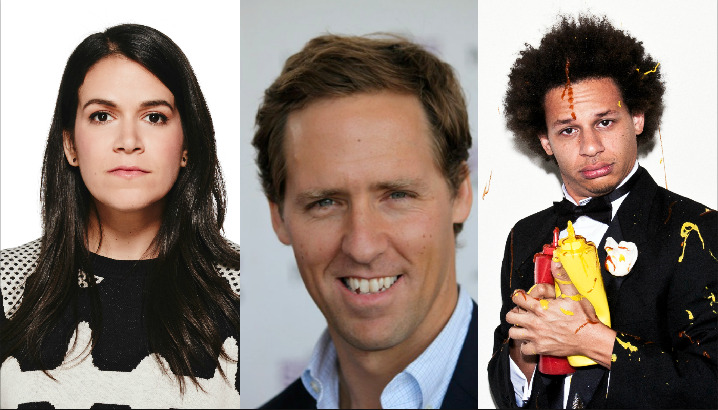 Netflix is expanding its animated sphere with a new series by animation master Matt Groening.
The streaming service has picked up Disenchantment, an adult animated comedy fantasy series by the Futurama and The Simpsons creator. 20 episodes have already been confirmed to be ordered, with a possibility for more.
Groening is behind some of the biggest staples of American animated series, with the wacky working-class comedy The Simpsons still on the air since 1989, and Futurama airing on-and-off for 14 years. Now, he has big plans for his next animated series, partnering with Netflix to bring his animated fantasy-comedy to life.
Netflix has picked up 20 episodes of Groening's new series, which follows an unlikely trio of a princess, an elf, and a personal demon in the medieval kingdom of Dreamland, as they go on quests and adventures. It's another big leap in range for Groening, who has explored everything from American suburbia to futurstic science-fiction with his animated shows.
"Ultimately," Matt Groening said in a Netflix press release accompanying the news, "Disenchantment will be about life and death, love and sex, and how to keep laughing in a world full of suffering and idiots, despite what the elders and wizards and other jerks tell you."
Here's the official synopsis for Disenchantment below:
"In Disenchantment, viewers will be whisked away to the crumbling medieval kingdom of Dreamland, where they will follow the misadventures of hard-drinking young princess Bean, her feisty elf companion Elfo, and her personal demon Luci. Along the way, the oddball trio will encounter ogres, sprites, harpies, imps, trolls, walruses, and lots of human fools."
The main characters will be voiced by Abbi Jacobson of Broad City, Nat Faxon, and Eric Andre, with additional voices by John DiMaggio, Billy West, Maurice LaMarche, Tress MacNeille, David Herman, Matt Berry, Jeny Batten, Rich Fulcher, Noel Fielding, and Lucy Montgomery.
Groening will executive produce the series alongside Josh Weinstein. The ULULU Company for Netflix is producing.
Disenchantment will join the likes of other Netflix adult animated series like the critically acclaimed BoJack Horseman, and upcoming projects like America: The Motion Picture starring Channing Tatum and an R-Rated Power Rangers series.
Contrary to the usual Netflix model of dropping all its episodes at once, Disenchantment will premiere its first 10 episodes in 2018, and continue airing 10 episodes at a time.