This Week In Trailers: My Friend Dahmer, Brad's Status, It's Not Yet Dark, God's Own Country, The Force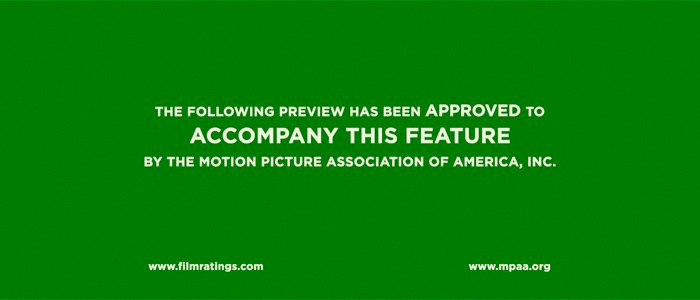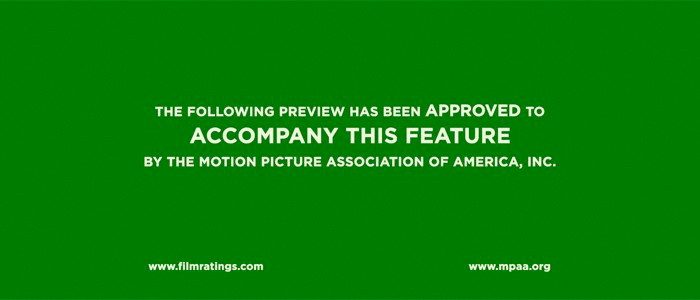 Trailers are an under-appreciated art form insofar that many times they're seen as vehicles for showing footage, explaining films away, or showing their hand about what moviegoers can expect. Foreign, domestic, independent, big budget: What better way to hone your skills as a thoughtful moviegoer than by deconstructing these little pieces of advertising? This week we witness the power of sheer will to get a movie made, visit with a Disney tween heartthrob who would become a serial killer, get our kid out of the house and into college, find love on the farm, and try not to get shot to death by the police.
My Friend Dahmer Trailer
Bold choice.
One of the things that got me about this movie is remembering back to an interview that Kevin Bacon did about his role in the 2004 movie, The Woodsman, where he plays a recently released pedophile. Specifically, it was this passage from an interview that was written about the film:
The character, named Walter, is released after 12 years in prison and moves into an apartment that is close to a grade school. Well, many apartments are. He gets a job in a lumberyard and meets a fork-lift operator named Vickie ([Kyra] Sedgwick), and knows she will have to learn about his past sooner or later. "The Woodsman" is the first film by Kassell, [who] saw the stage play by Stephen Fechter, optioned it, and wrote the screenplay with [him]. It was invited to the Directors' Fortnight at Cannes 2004, where she told me, "I wanted to show that such men cannot be dismissed as simply evil, but must be understood in more complex terms, dealing with childhoods in which something usually went very wrong."
So, director Marc Meyers has an ex-Disney star who he needs to break down and re-imagine as an eventual serial killer with the trick being, how do you paint a picture of evil but make it resonate with an audience? This trailer, based on the graphic novel by the same name, does a great job in starting to put those shards of a broken child together to show us a very jagged and troubled young person. I am anxious to see whether Meyers has accomplished what he was tasked to do and that's to show how someone who was born without any malice could become something so sinister.
Brad's Status Trailer
I'm waffling.
I don't know if I'm totally bought into director Mike White's journey of one parent taking his college-bound kid to prospective, prestigious schools. It paints people with wide brushes and nuance seems all but lost here on exactly what it is we're supposed to be focused on other than the buffoonishly obnoxious side characters that Ben Stiller is supposed to be compared to but there does seem to be a little heart string pulling going on towards the end that I think I get on-board with but I'm tip-toeing towards this one with a little reservation.
The Force Trailer
There is no easy answer here.
Director Peter Nicks just wants to tackle the hard subjects. Anyone who has seen his documentary, 2012's The Waiting Room, knows that the things he chooses are not easily explained and examined thoroughly enough in such a tight time frame. That's OK, though, because the issues he brings up, the perspectives he chooses to share, highlight these social problems in a way that the ephemeral talking of "having an open dialogue" just can't replicate. I like that what he wants to do here is show both sides of a story that is white hot with communities all over this country and that is that the inequity of brutality that is visited upon certain races of people of specific socioeconomic stratas without little to any consequence. I am hoping this is a true example of a larger whole and that, dialogue be damned, this can be a piece of content that can help showcase what is happening on our streets by the people sworn to protect us.
God's Own Country Trailer
Let the kudos reign!
Director Francis Lee certainly has created something that feels like it has more in common with Brokeback Mountain than it does anything else and, from the level of attention it has received, looks like it's doing just as well with critics. The story seems awfully straightforward in that we have this farmhand who needs to hire help, hires a pretty looking young man because said farmhand is wildly sexually repressed with his feelings of homosexuality, at first rejects his feelings, and then possibly, most likely comes to term with it by the end. Again, pretty straightforward but the adulation and pull-quotes that are peppered throughout this thing make this look like something truly special. I'm not sure exactly what's afoot here but the direction seems assured and the performances feel authentic.
It's Not Yet Dark Trailer
Get the tissues.
Narrated by Colin Farrell, this documentary by Frankie Fenton is about the kind of person that made a documentary like last year's Gleason such a fantastic story about the power of love and having the strength to look adversity in the eye without blinking. I watched a real condensed version of this story and it's utterly heartbreaking but I know the goal here isn't to make us sad but to see what the human spirit does when the ravages of an affliction like ALS attempts to take away an artists' desire to create. Truly, should be an inspirational tale.
Nota bene: If you have any suggestions of trailers to possibly be included in this column, even have a trailer of your own to pitch, please let me know by sending me a note at Christopher_Stipp@yahoo.com or look me up via Twitter at @Stipp
In case you missed them, here are the other trailers we covered at /Film this week: