How Andy Serkis' 'Jungle Book: Origins' Will Be Different From Jon Favreau's 'The Jungle Book'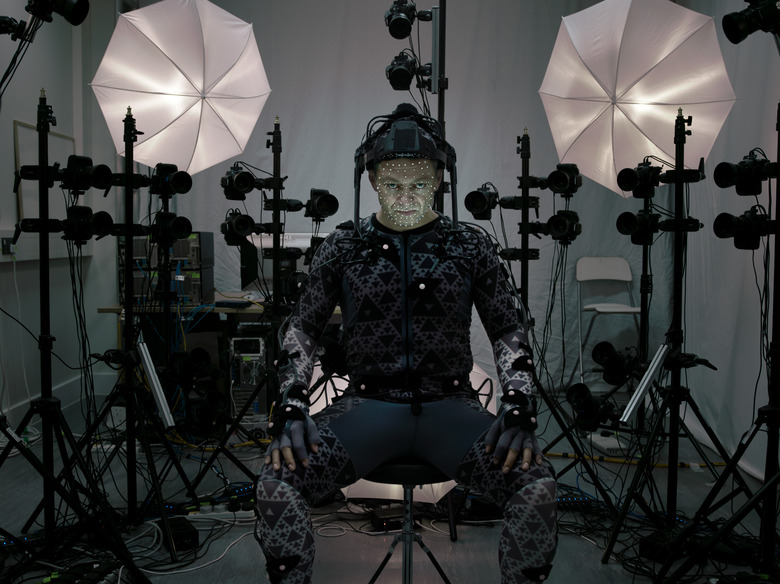 Andy Serkis' Jungle Book: Origins was originally scheduled to come out in October of last year, but it's been postponed multiple times and is now scheduled for a 2018 release date. The two-year delay does give Serkis' film more space from Jon Favreau's smash hit reimagining of the famous title. As for how the two adaptations differ, Serkis believes his take is more faithful to author Rudyard Kipling's original source material.
Below, the War for the Planet of the Apes star explains the differences between Jungle Book: Origins and The Jungle Book.
Serkis previously said, "the screen adaptation by Steve and Callie Kloves is very truthful to the original book; it doesn't shy away from its darkness." Unlike Favreau's film, Serkis is creating his leads via motion-capture, which is one of the many differences between the two Jungle Book movies, as Serkis explained to ScreenRant:
Well, ours is using performance capture, and theirs didn't. Ours is shot on location, it's in real locations, we shot in South Africa. [The film] is very much more like live action photography... We have these actors who played the animals as opposed to [just voicing] the animals, so there's a great difference in that. The way of embodying that character and owning that role all the way through the conception and authorship of the role. [This version], as [in] the book, is grounded in India. It's colonial and turn of the century, so it has that sort of authenticity and, I suppose, that sense of [being] closer to Rudyard Kipling's world.
He added his version is less kid-friendly than Disney's reimagining. Serkis didn't discuss the delays or how far along the movie is in production, but he's stated before he's thrilled having more time to finish Jungle Book: Origins:
I've got to say that personally I'm absolutely thrilled that Warner Brothers have changed the delivery date of our movie. The ambition for this project is huge. What we are attempting is an unprecedented level of psychological and emotional nuance in morphing the phenomenal performances of our cast into the facial expressions of our animals.
Big studio movies are typically finished down to the wire and have a release date to hit, so more time to complete a film correctly is a blessing, especially for a project as ambitious as Serkis says this one is. At one point, the director was getting a little assistance from Gravity and Children of Men filmmaker Alfonso Cuarón. He became a consultant on the project, which stars Rohan Chand (Mowgli), Benedict Cumberbatch (Shere Khan), Christian Bale (Bagheera), Cate Blanchett (Kaa), Naomie Harris (Nisha), Tom Hollander (Tabaqui), Eddie Marsan (Vihaan), and Peter Mullan (Akela).
Jungle Book: Origins opens in theaters on October 19, 2018.