'Justice League' Reshoots Cost $25 Million, Joss Whedon Reportedly Won't Receive Directing Credit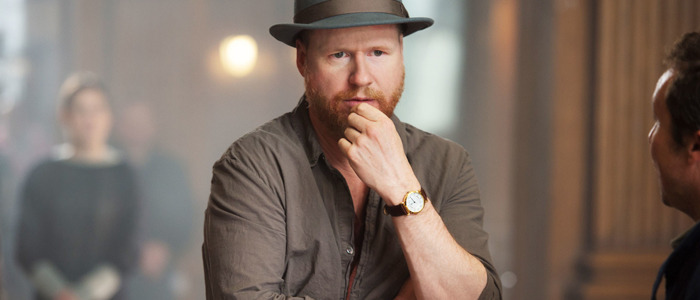 When director Zack Snyder stepped away from Warner Bros.' and DC Films' mega-anticipated superhero team-up film Justice League in the wake of a family tragedy, the man who directed The Avengers stepped in to take his place. But will Joss Whedon receive directing credit for his work on the movie? A new report claims he won't, and also sheds some light on the film's extensive (and expensive) reshoots.
Over the weekend, Warner Bros. unveiled a new trailer for Justice League at Hall H, and released it online immediately afterward. One of the channels they released it through was their official Warner Bros. UK YouTube channel, where ScreenRant noticed an interesting bit of text in the description:
A film by Zack Snyder and Joss Whedon starring Ben Affleck, Gal Gadot, Henry Cavill, Jason Momoa, Ezra Miller and Ray Fisher.
That's the first time we'd seen Whedon's name alongside Snyder's in any sort of official capacity like that, and the studio swiftly removed the credit from the video's description. To be clear, it isn't studio executives who decide if there's a Joss Whedon Justice League directing credit. That decision lies with the Director's Guild of America. But it's an interesting thing to think about, and something I've been wondering about ever since Whedon officially boarded the project.
We know that even before he stepped into the director's chair, Whedon did some work on the film's script. By the time the movie is released, he'll have been shepherding it toward the screen in a directing capacity for just under six months. And while Ray Fisher (Cyborg) indicated at SDCC that the movie's reshoots were "brief, if anything," we have it on good authority that Whedon has overhauled a significant amount of the movie.
A new report from Variety confirms our intel, revealing that the studio is spending $25 million on reshoots that have lasted roughly two months, which is far longer than the average time that's normally built in for films of this size. The report also says that the reshoots are problems for the in-demand cast, and it hilariously uses Henry Cavill as an example: his character in Mission: Impossible 6 has a mustache, and Paramount refuses to let him shave it off when he heads across town to film his Superman scenes, so it'll have to be digitally removed from the Justice League pick-ups.
Variety's report also quotes an inside source as telling them that Whedon won't be receiving directing credit on the movie. But unless their source is from the DGA, I'm not sure about the accuracy of that claim.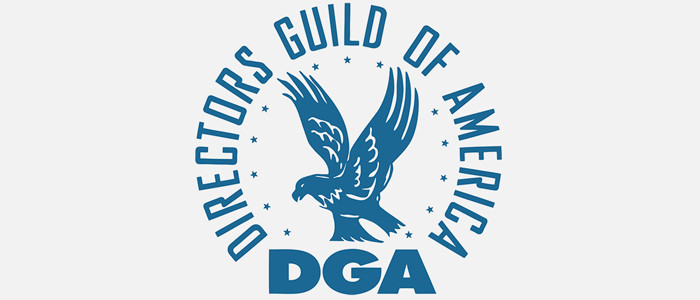 A Brief Trip Through DGA History
The guild was created, at least in part, to preserve the creative rights of film directors, but it was in existence for decades before the studios agreed, after contract negotiations in 1978, that there would only be one director credited for a film at any given time. According to the DGA's website:
Director Elliot Silverstein, chair of the 1978 Creative Rights Negotiating Committee, recalled that "Our concern was that the use of more than one director (and if two why not three or four, etc.?) would lead to the producer becoming an über director and the director(s) becoming messengers. We did not want the Guild's members to be involved in a 'piece goods' profession, blurring individual vision, authority and credit."
While not quite going as far as to embrace the auteur theory entirely, the guild recognized the practicality of having one person in charge of a production:
"A single director is an organizational imperative," DGA Secretary-Treasurer and Western Directors Council member Gil Cates explained. "A film is a complex form involving the integration of many elements. It's a composite from many people — the writer, the actor, the director of photography. I'm sure that what is going on in the world at the time is also thrown in as part of the composite. So I'm not saying the vision has to be generated by one person, but, the best way to have that integration be successful is to have it articulated by a single person."
One of the reasons the DGA has been so strict about only crediting a single director is because of what was happening elsewhere in Hollywood. They saw the complicated arbitration process in the Writers Guild, for example, when multiple writers contributed to a screenplay and credit needed to be determined. They were also looking to avoid the proliferation of producer credits being handed out to anyone with a passing involvement with the film. While actual producers are extraordinarily important to making a movie, sometimes people receive producer credit for questionable reasons. I've heard stories of people being awarded producer credits who aren't even as involved in the creation of the film as craft service personnel.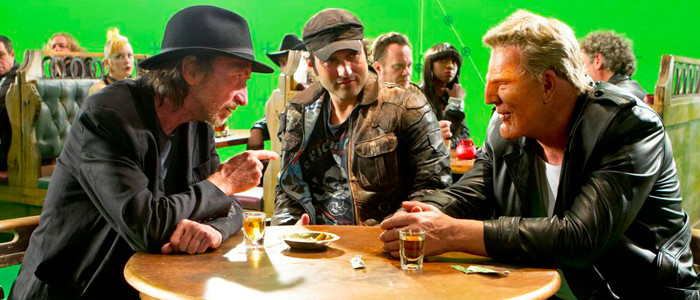 There Are Exceptions to Every Rule
But the idea of a single director being credited is not a hard-and-fast rule. The reason you've seen filmmakers like the Coen brothers or the Russo brothers receive co-credit is because they qualify as a "bona fide team" in the guild's eyes:
There were exceptions built into the single-director clause of the 1978 agreement — there could be more than one director for different segments of a multi-storied or multi-lingual film (e.g., New York Stories and Tora! Tora! Tora!), for different segments of a multi-part closed-end television series (e.g., Roots or Band of Brothers), assignment of a second unit director or any especially skilled director (e.g., underwater or aerial work) and for a "bona fide team."
Robert Rodriguez (Desperado) famously quit the Directors Guild when they wouldn't allow Rodriguez and first-time filmmaker Frank Miller to both receive credit for directing 2005's Sin City (Quentin Tarantino also directed a section of that film), and George Lucas split from the guild after a disagreement over The Empire Strikes Back.
The guild clearly won't see Snyder and Whedon as a "bona fide team" since they didn't make the movie together, and I'm wondering if this decision will provide guidance for a similarly-thorny crediting issue that popped up recently: the Ron Howard/Lord and Miller fiasco over at Lucasfilm. I'll be keeping a sharp eye on how this turns out, and I'm sure Star Wars fans will be, too.
Justice League hits theaters on November 17, 2017.