'Avengers: Infinity War' Director Joe Russo Sheds Light On Thanos And His Black Order Henchmen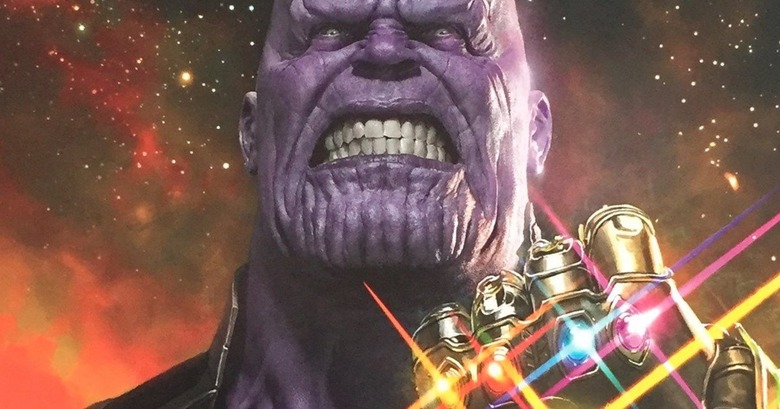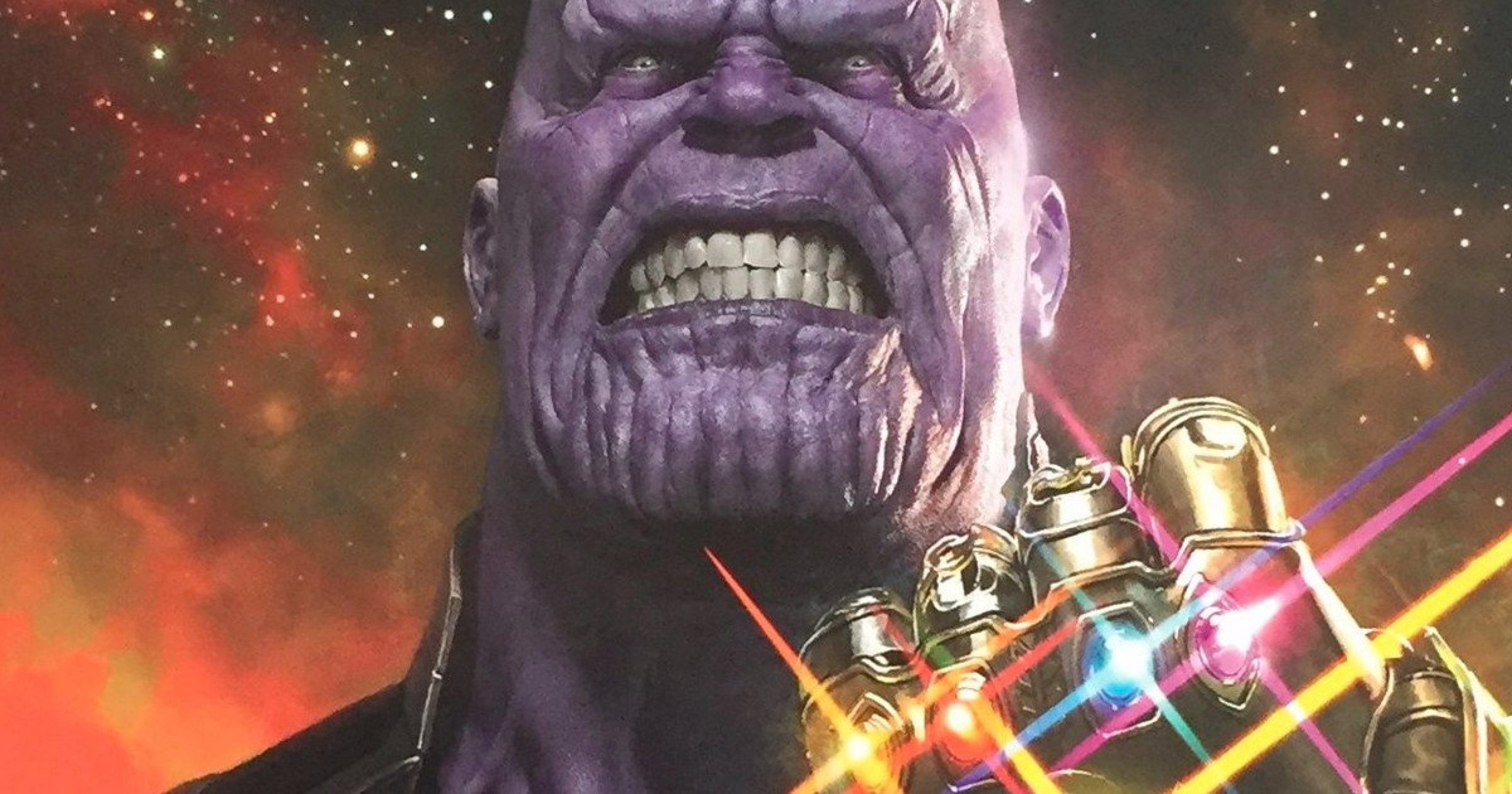 You can't talk about Avengers: Infinity War — and its exciting, exclusive first footage shown to the folks at the D23 Expo and this weekend's San Diego Comic Con — without going into its Big Bad, Thanos.
The purple galactic warlord has sown death and destruction across the universe, though, apart from a brief role in Guardians of the Galaxy, it's been mostly offscreen. Now in the third Avengers movie and the 19th Marvel Cinematic Universe film, Thanos will finally get his time in the spotlight. And aided by his bejeweled Infinity Gauntlet, he's going to look oh so shiny.
A Whole New Thanos
Eagle-eyed fans have noticed Thanos sporting a new look in the promotional images and merchandise for Infinity War — namely, no more armor and...sneakers?
IGN asked Infinity War director Joe Russo, who was at the San Diego Comic-Con without brother and co-director Anthony Russo at his side, about Thanos' curiously stripped-down outfit:
"He has a more casual approach, and it's very philosophical for him. It's part of his character definition. It's a spiritual journey for him to collect the stones, and once he starts acquiring stones, he doesn't require armor as much as he did when he was a warlord. So it was very symbolic."
While Thanos' head looks oddly bare without his signature helmet that he has worn in the comics and in the short after-credits cameos he's appeared in, Russo's approach makes sense. And it's probably easier to animate Josh Brolin's motion-capture character without the extravagant armor.
Russo also expanded on other changes they'll be making to the Infinity War storyline which, according to Coming Soon, won't solely draw from the Infinity War run like we thought. Hence the inclusion of Thanos' henchmen, the Black Order.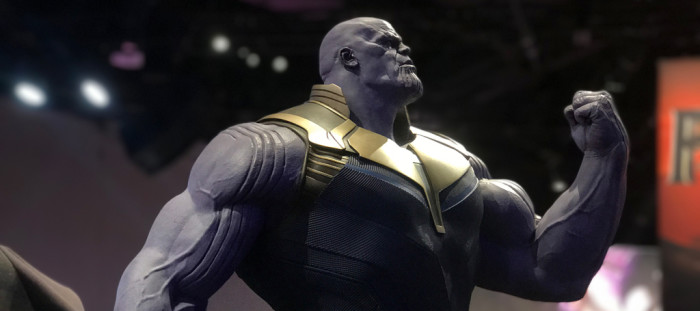 Why Thanos Needs The Black Order
Russo told Comic Book Movie that he and his brother brought are altering the powers of the Black Order, comprised of Black Dwarf, Corvus Glaive, Ebony Maw, and Proxima Midnight, to bring their "own spin to the Black Order" in Infinity War:
"We get inspired by a lot of different material when we're working on the movie. We pulled from both Infinity runs for this, and look, there are a scary bunch of characters who I happen to think, when I read the Infinity run, were super cool. And when I got the opportunity to make this movie, I said I have to do the Black Order. You know, we have so many characters and Thanos needs to be teased out. You can't have the characters challenging him every step of the way. There has to be characters that they have to go through to get to him. The Black Order is the perfect cast of characters to do that with."
Thanos has traditionally been a loner, single-minded in his quest to complete the Infinity Gauntlet and win Death's favor, but with the sprawling Marvel universe boasting heroes across the galaxy, he'll need some help by the henchmen to confront them all. Russo said that the Black Order are there to only increase Thanos' menace.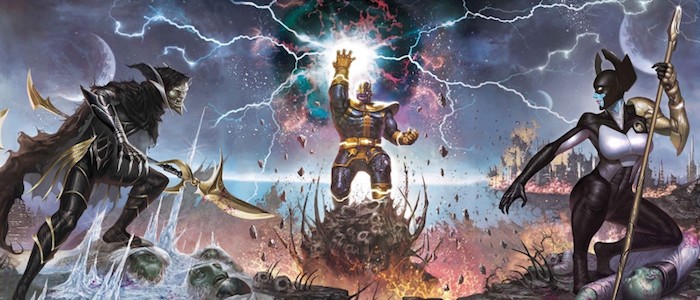 Who Are The Black Order?
The Black Order were created four years ago in 2013 by Jonathan Hickman, Jerome Opena, and Jim Cheung to fight for Thanos in New Avengers Volume 3 #8. Here's a quick rundown of who they are.
Corvus Glaive: Thanos' right-hand man, he acts a messenger to the planets that the Mad Titan is planning to attack, demanding tribute to stay Thanos' hand. His powers include enhanced strength, speed, agility, and immortality drawn from his staff. He's married to Proxima Midnight.
Proxima Midnight: The enforcer to Corvus' messenger, Proxima also boasts the powers of enhanced strength, speed, and agility though her staff.
Black Dwarf: A monster whose heft could rival the Hulk's, Black Dwarf is Thanos' strong man.
Ebony Maw: The sorcerer and keen-minded manipulator of the team who is more allied with Thanos than a loyal goon.
Avengers: Infinity War hits theaters May 4, 2018.