'Stranger Things 2' Trailer Breakdown: Secrets Revealed From The Comic-Con Trailer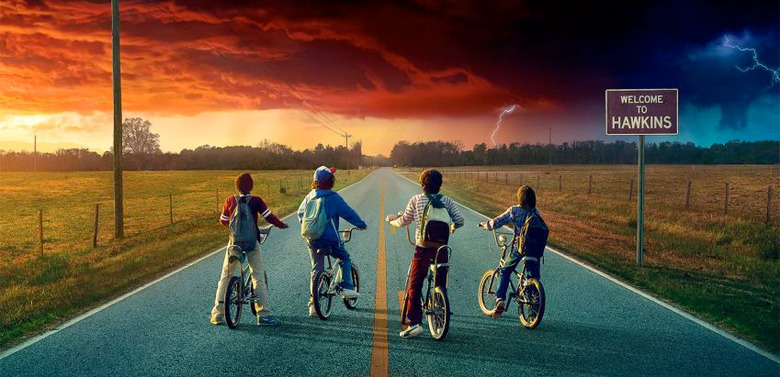 A new trailer for Stranger Things season 2 (or Stranger Things 2, as Netflix is calling it) was released during San Diego Comic-Con International on Saturday afternoon. If you haven't yet seen it, please click here now to watch it as it's definitely one of the most exciting things I saw in Hall H this week in San Diego. Now that the /Film team has returned home, it's time to delve in and unlock the secrets in our trademark trailer breakdown analysis. Hit the jump for the Stranger Things Season 2 trailer breakdown.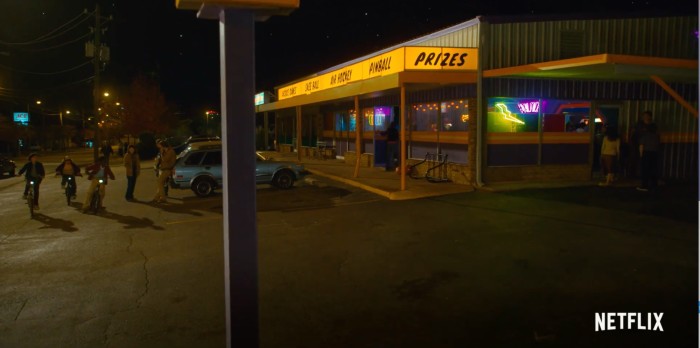 The trailer begins with three of the kids riding their bicycles to an arcade; nothing can be more 1980s than this. Entering the local Hawkins gaming establishment is Finn Wolfhard's character Mike Wheeler, Gaten Matarazzo's Dustin Henderson, and Caleb McLaughlin's Lucas Sinclair. It's curious that Noah Schnapp's Will Byers is not with the group.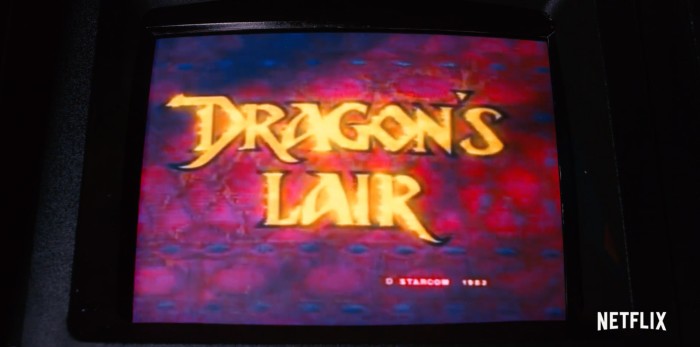 The kids are playing the 1983 arcade game Dragon's Lair. The game featured animation by ex-Disney animator Don Bluth and was notable for using LaserDisc storage to overcome storage limitations of traditional games of the era.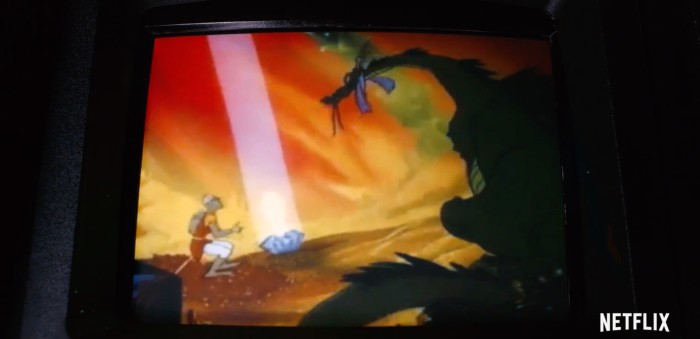 This is probably not just another fun 1980s homage/reference and is most likely a metaphor for the adventure the boys are about to embark on, much in the same way that their D&D game was an encapsulation of the first season. Remember, in the Dungeons & Dragons game in Chapter One, Will uses fireball against the Demogorgon, which foreshadows Nancy, Jonathan, and Steve setting the Monster on fire in Chapter Eight.
So let's take a look at the story of the game: Dragon's Lair followed a knight named Dirk the Daring who is attempting to rescue Princess Daphne from the evil dragon Singe, who has locked the princess in the foul wizard Mordroc's castle. Could Princess Daphne be Eleven stuck in the Upside Down?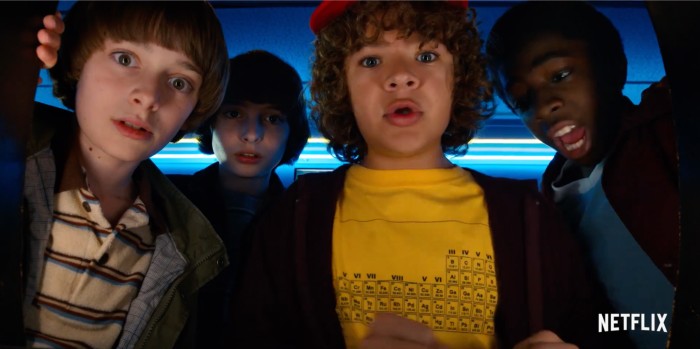 Notice that Will Byers joins the trio at the arcade in this reaction shot. Perhaps Will's mother is overprotective of him and dropped him off? Or maybe the trio met Will at the arcade? Dustin is sporting a t-shirt featuring the periodic table of elements, which has been featured in the show previously (albeit, they incorrectly included elements that weren't discovered until the next decade). Ten elements have been added to the periodic table of elements since 1984, with Hassium being the only element added the year in which this story takes place.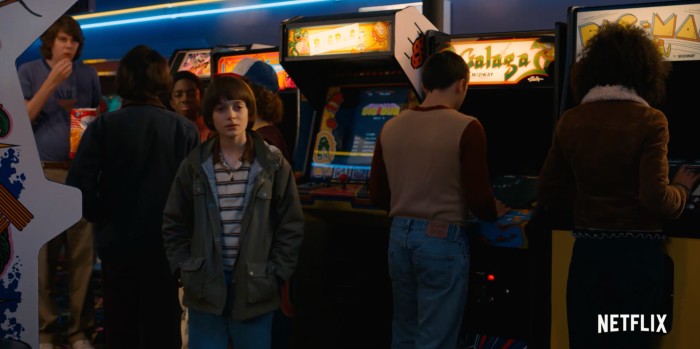 The kids die in the game with the evil dragon burning the heroic knight alive, something that doesn't seem like a metaphor. The next shot shows Will looking at something outside the arcade.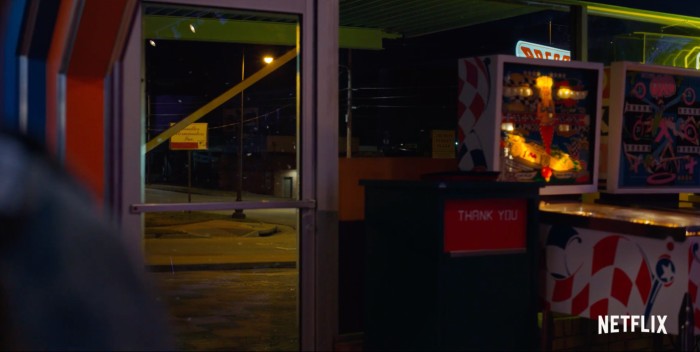 Outside, it appears to be snowing. Or is that the debris that floats in the Upside Down?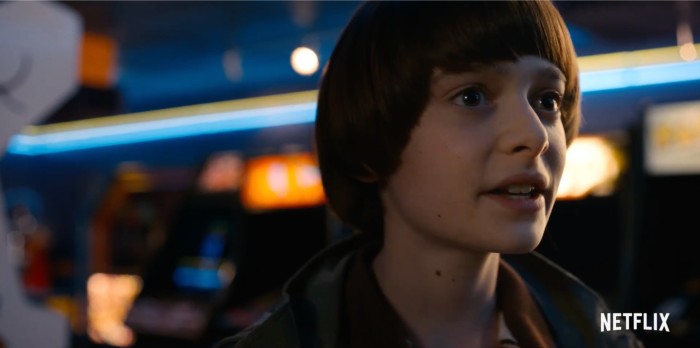 Remember, last time we saw Will Byers at the end of season one, he coughed up a weird slug-like creature and was still having visions of the Upside Down. It appears these "daydreams" happen involuntarily. And notice that the other kids inside the arcade have disappeared.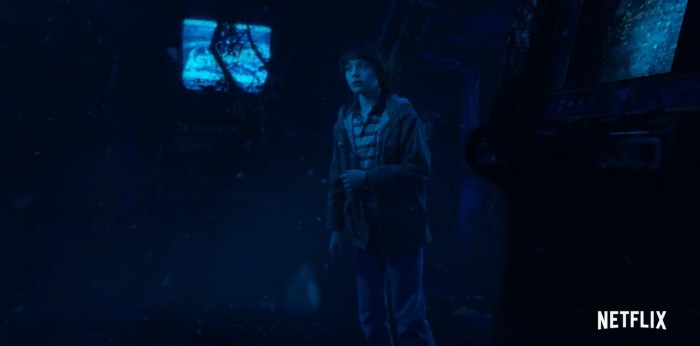 A flicker, and it's now abundantly clear that Will is in that other dimension.
A door swings open, drawing Will towards the light outside.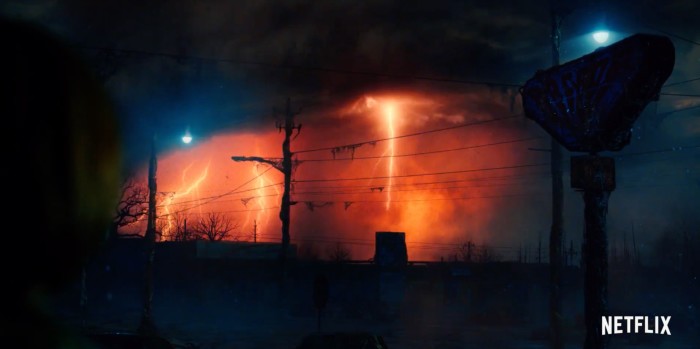 Red lightning comes from the sky outside the Arcade.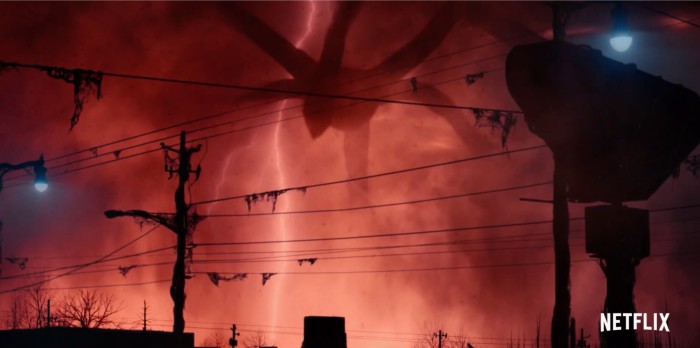 As the lightning lights up the landscape, Will sees a huge six-legged creature that looks like something out of Lovecraftian tales.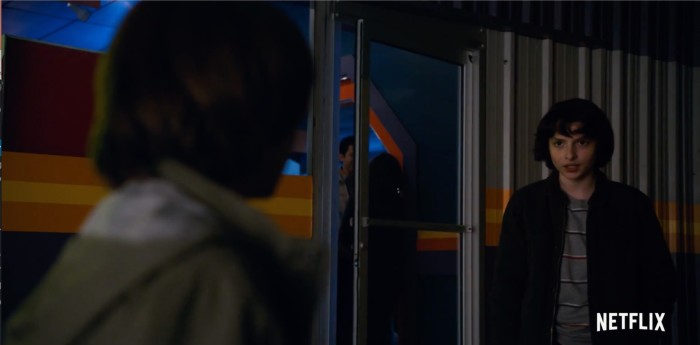 Will is knocked out of his inter-dimensional day dream when Mike comes outside to ask him if he is okay.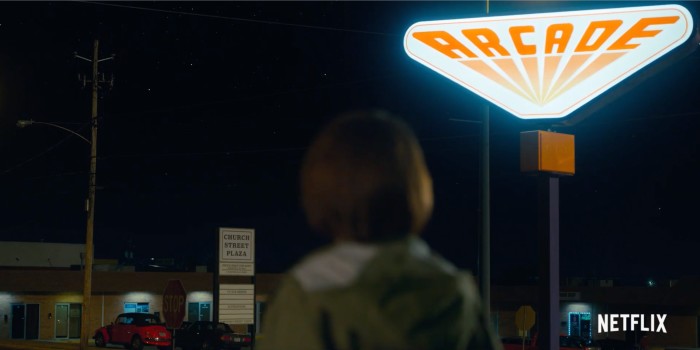 Will looks back up at the sky which previously had the huge creature, and everything is back to normal. What exactly is going on in the Upside Down? We know that the kids killed the Demogorgon, so what is this new creature? Could it have something to do with the eggs we saw in the Upside Down in the first installment of the series?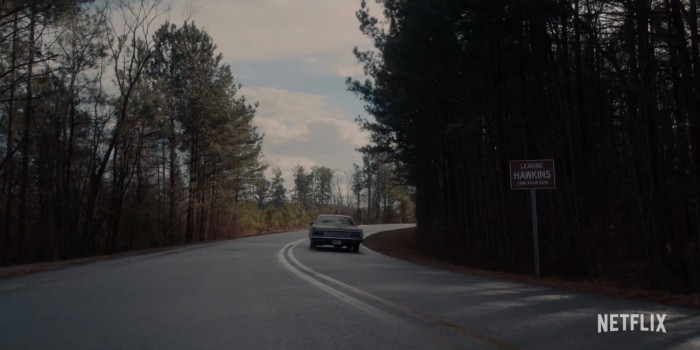 After the Netflix logo, we are shown a car driving by a sign that says "Leaving Hawkins, Come Again Soon." We have been told by series creators The Duffer Brothers that this season will leave Hawkins a few times, including the opening scene of the first episode. We also know there is a new character played by Linnea Berthelsen named Roman, who is described as "an emotionally damaged, magnetic young woman who suffered a great loss as a child. Although she does not live in Hawkins, she is mysteriously connected to the supernatural events at the lab."
Whose car is this? The next shot may provide the answer.
Mike is peering over at an empty seat, which seems likely it is Will's old seat in the classroom. Has Will moved away from Hawkins? Is it possible that his mother decided they needed a change of scenery? Or did something else happen that kept Will out of school? Mike seems concerned about the predicament.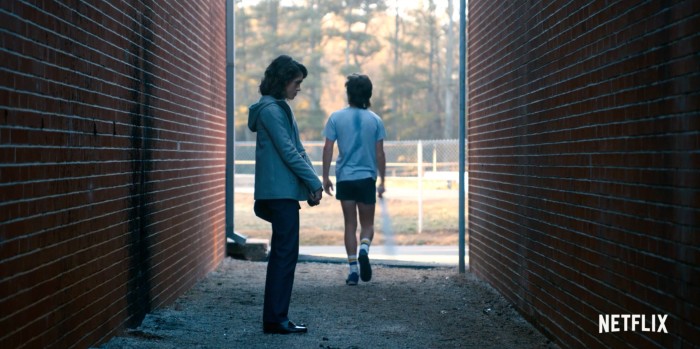 Joe Keery's character Steve Harrington walks away from Natalia Dyer's Nancy Wheeler, who doesn't seem too pleased. What has happened here?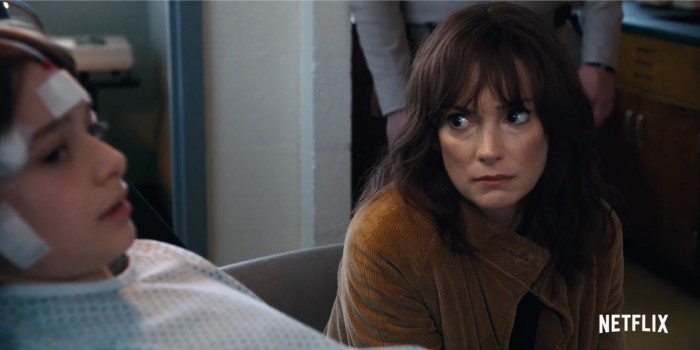 Winona Ryder's character Joyce Byers looks worried about her son Will, who is laying in a doctor's office or laboratory. Maybe this is why Will was missing school that day.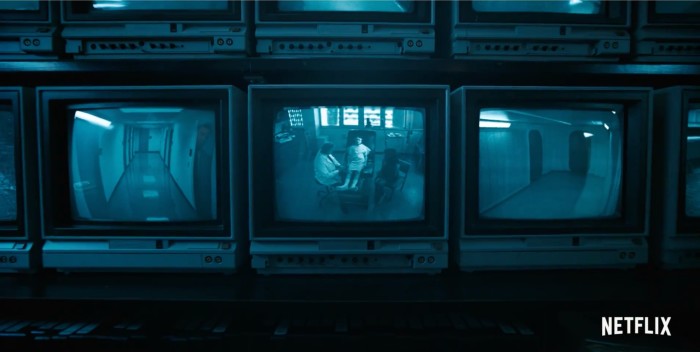 It's revealed that the lab is being monitored by video, and we pull back to reveal that not only is that room being videotaped, but all the hallways and the whole facility.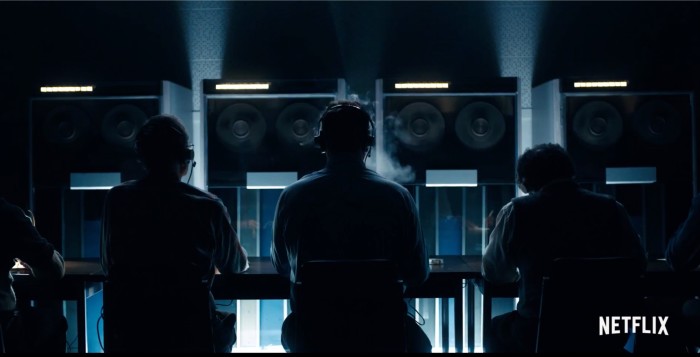 And we cut to a room with men listening in as large magnetic tape machines record whatever is going on. The voiceover has Will telling his Mom that he "saw something," and when asked what it was, he responds that he doesn't know. While we may not see him in this trailer, we are aware that Paul Reiser is playing Dr. Owens, a man sent in to clean up the mess caused by the Department of Energy.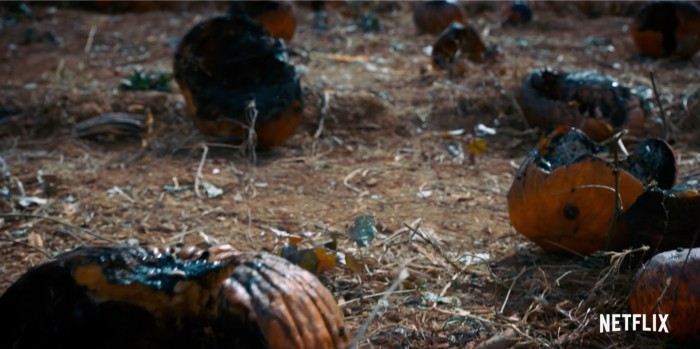 Stranger Things 2 takes place right before Halloween 1984, and here we see a bunch of pumpkins that have been decimated.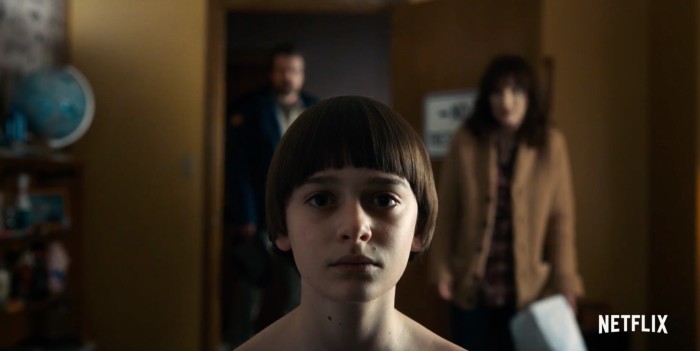 Hopper and Joyce have worried looks on their faces, as they stand at Will's bedroom door.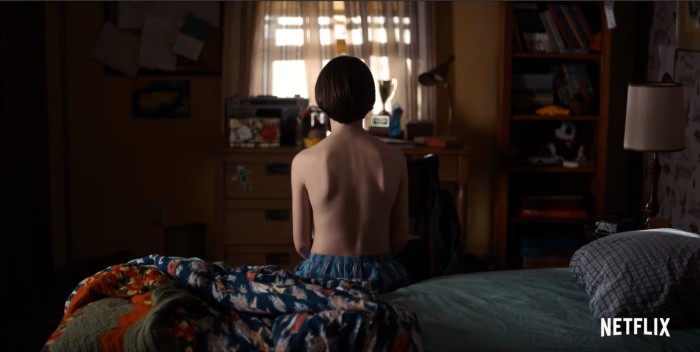 What is Will looking at? Is he in another Upside Down daydream?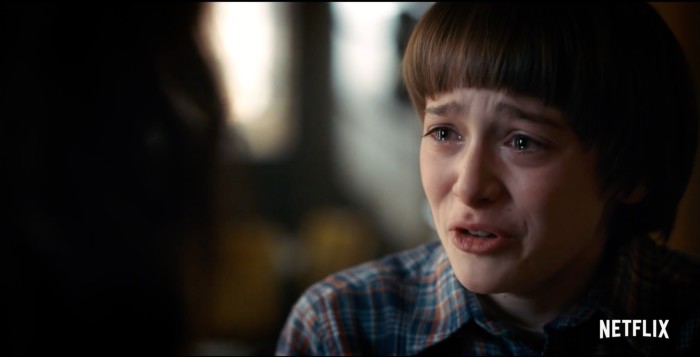 Will is crying when he tells his Mom that he "felt it everywhere."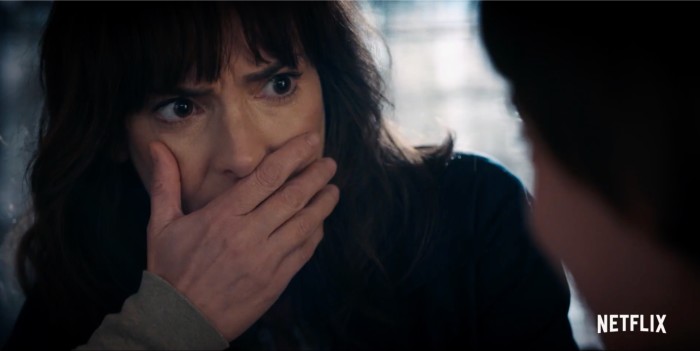 Joyce looks worried and as manic as ever. Maybe this is why Joyce brought her son to the lab to be checked out?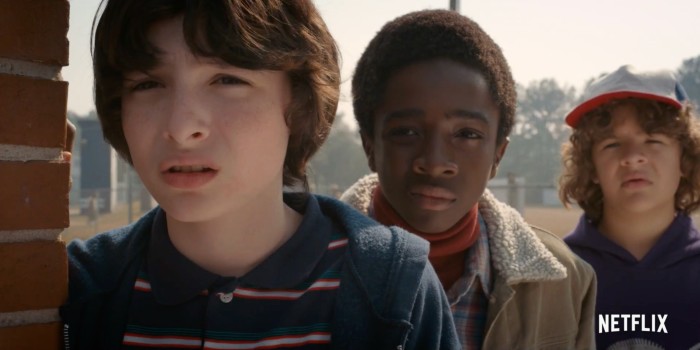 We cut to Mike Wheeler, Lucas Sinclair and Dustin Henderson looking at something outside of school.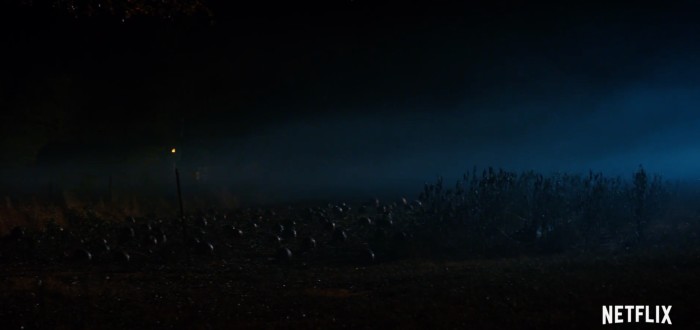 A pumpkin patch in the darkness. "Darkness falls across the land," says Vincent Price in the introduction to Michael Jackson's classic song, "Thriller." The pumpkins don't appear to be destroyed as in that previous shot, which leads me to believe this is a scene that happens before.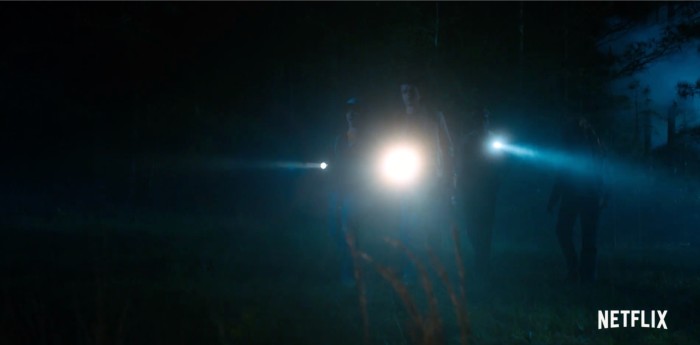 Mike, Lucas, Dustin, and Will's brother (or is that Steve?) investigate the pumpkin patch in the middle of the night with flashlights.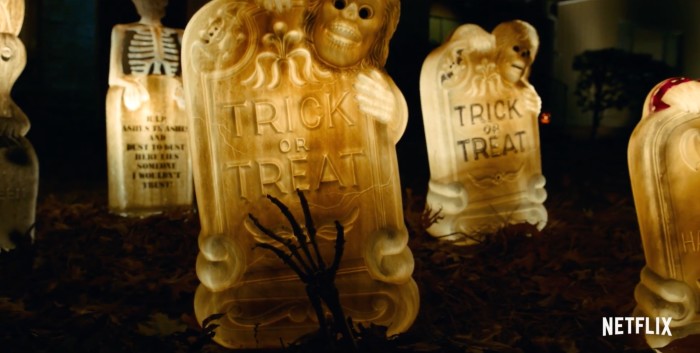 We then see a close-up on some Halloween decorations: a bunch of plastic tombstones. The one in the middle has a skeleton hand rising from the grave. Vincent Price continues, "The midnight hour is close at hand." The music video for "Thriller" is about zombies rising from the grave...how might that fit in with this sequel story?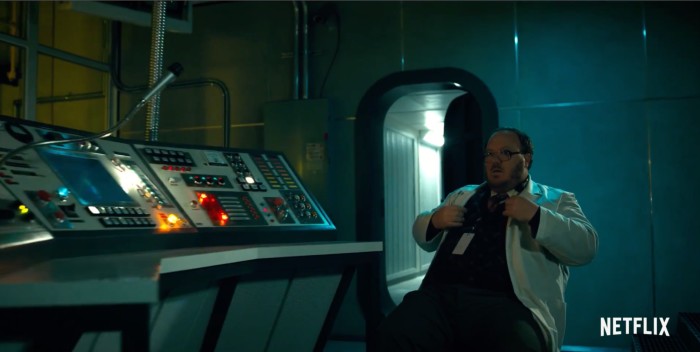 Something is going wrong in the laboratory, but what?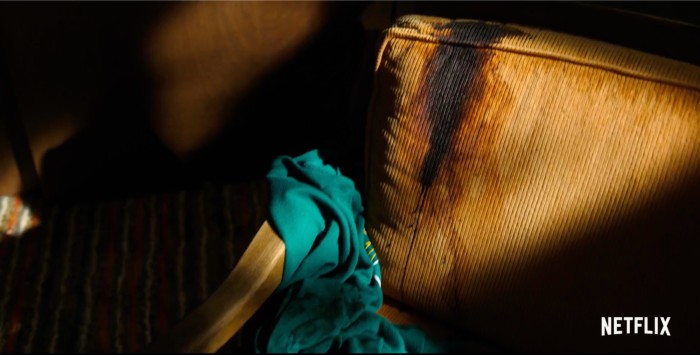 We see a blood-covered chair. Vincent Price's intro continues, "creatures crawl in search of blood..."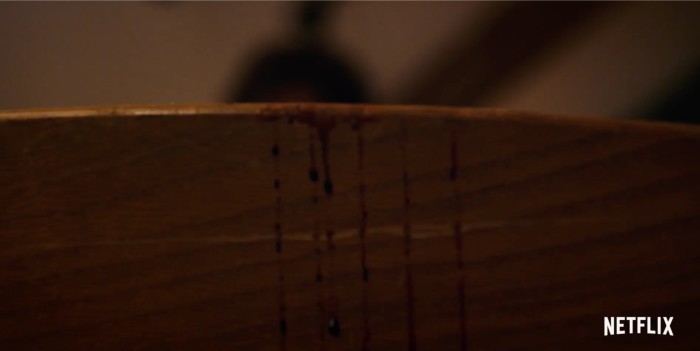 Dustin looks over at some of the blood in his room.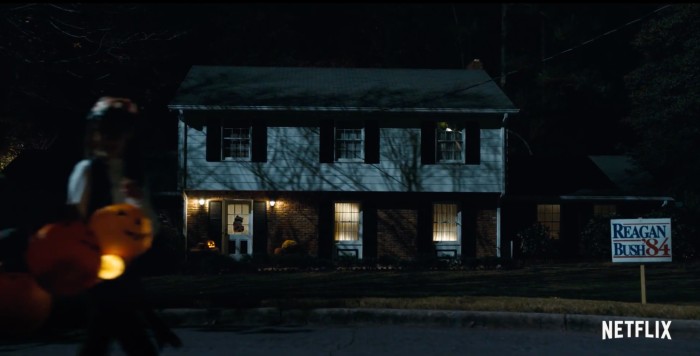 The intro of "Thriller" continues, "...to terrorize your neighborhood." It's Halloween night, and kids are trick or treating, and the Reagan/Bush campaign sign outside the Wheelers' house is so very perfect for this 1984-set story. It seems like the parents are conservatives.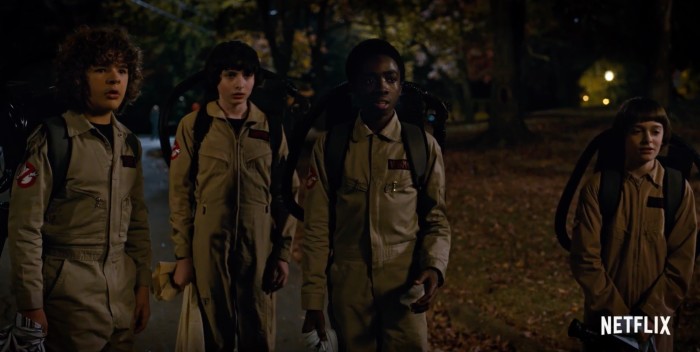 For Halloween, our Stranger Things dream team is dressed up as the Ghostbusters. The film came out in June of that year, so the boys only had a few months to create these elaborate costumes in time for Halloween.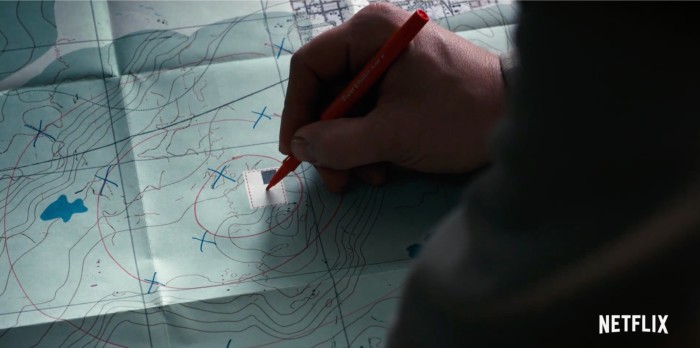 Hopper is investigating something on topographical maps, but what is it?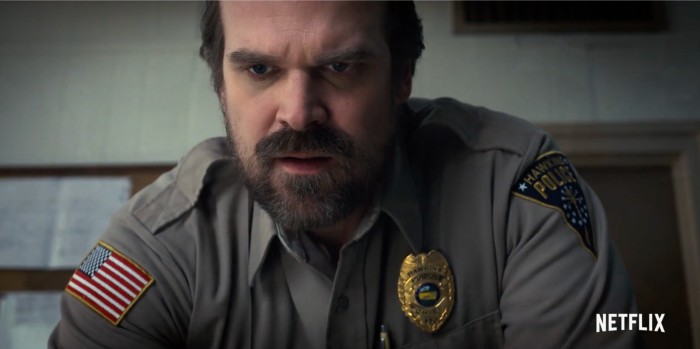 It appears that Hopper is very close to making as breakthrough or connection here. Vincent Price continues, "And whosoever shall be found..."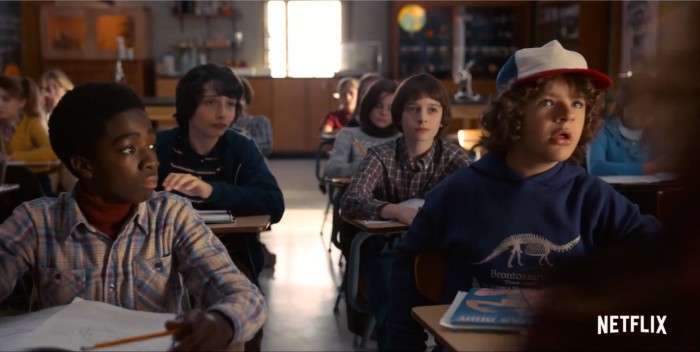 All the boys are back in the classroom here, and as someone in red walks by, they all pay close attention.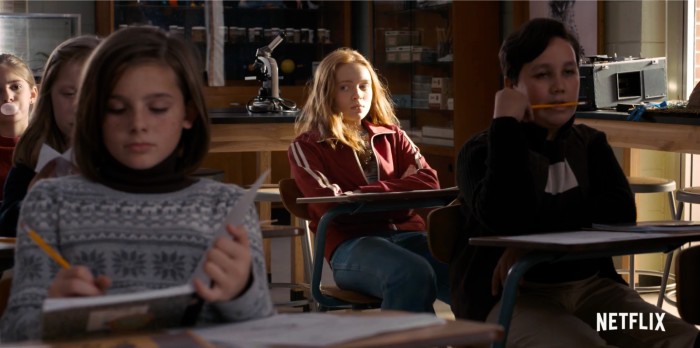 The person in red is Sadie Sink's new character Max, who is a girl who just moved to Hawkins from California. She doesn't look too happy about being there. One of the first episode of Stranger Things 2 is titled "MadMax," a reference to this new character.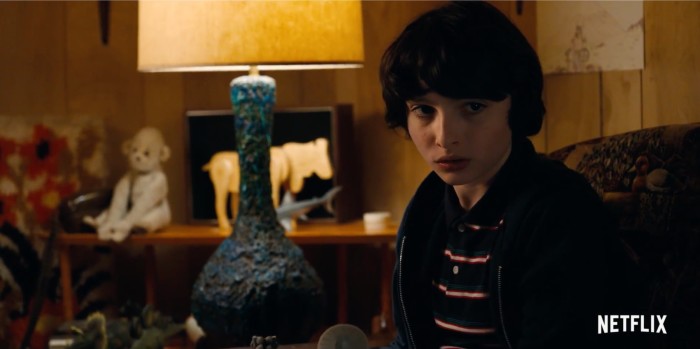 In his bedroom, Mike glances over at...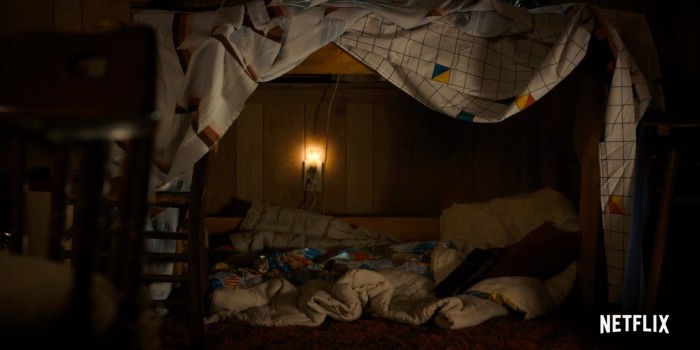 ...the bunk bed area that Eleven used to sleep in when she lived there. She has been gone for some time, and it's clear Mike misses her.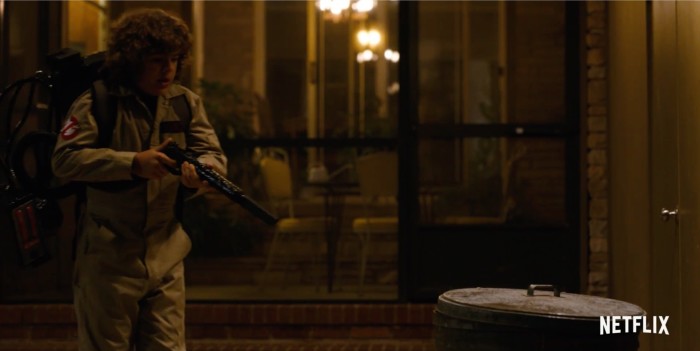 Something is moving in a trash can, and Dustin goes to investigate using his neutrino wand from his proton pack costume to investigate. Vincent Price's intro continues, "Must stand and face the hounds of hell." This is interesting because in this "Thriller" remix they completely removed the previous line, "Without the soul for getting down." I believe the words and imagery we are seeing are very well choreographed together and may be very telling.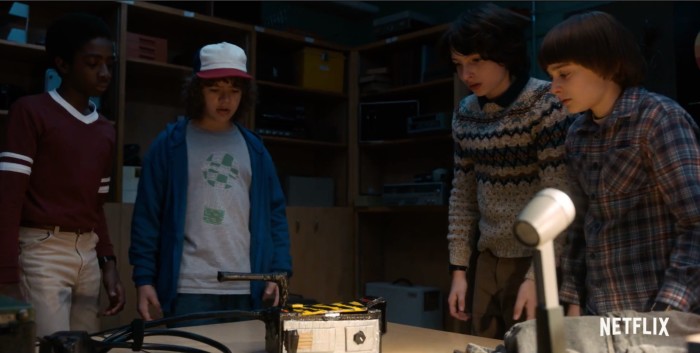 The kids huddle around a Ghostbusters ghost trap that is jolting around. It appears whatever Dustin found, he captured inside the trap. Perhaps its one of those slug-like creatures? Notice the intercom in the foreground, which is probably a clue that this takes place at the school somewhere.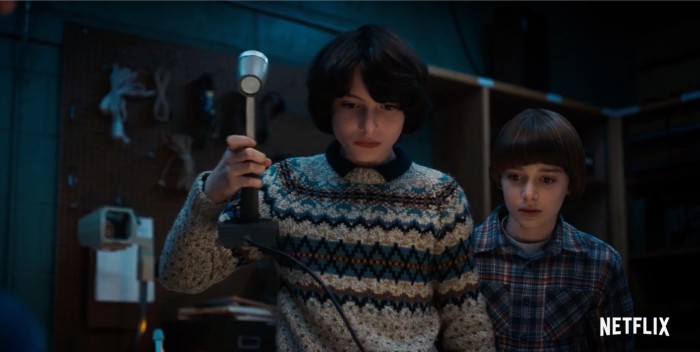 Mike prepares to use the intercom as a defensive weapon. The room appears to be an AV room at the school.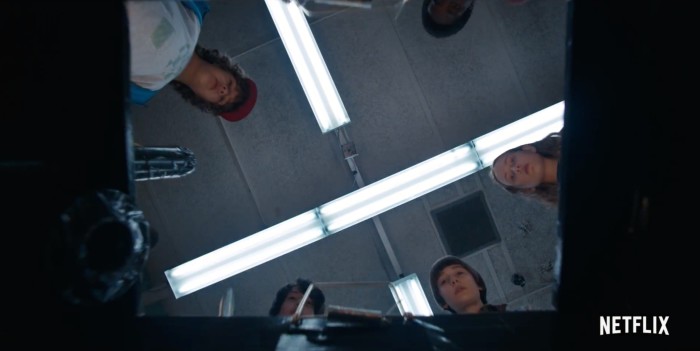 The trap opens, and we can't quite see what's inside. Notice that it seems Max is now part of this investigation. We suspect she may be a love interest for Dustin and Lucas. Price's "Thriller" intro continues, "And rot inside a corpse's shell."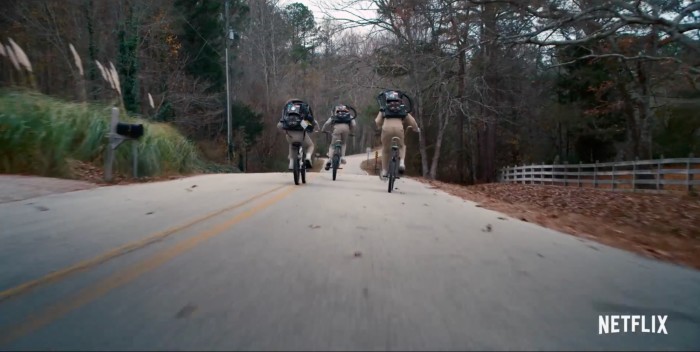 Three of our Ghostbusters bike through scenic views in Hawkins. They are in a hurry, but why, and where are they going?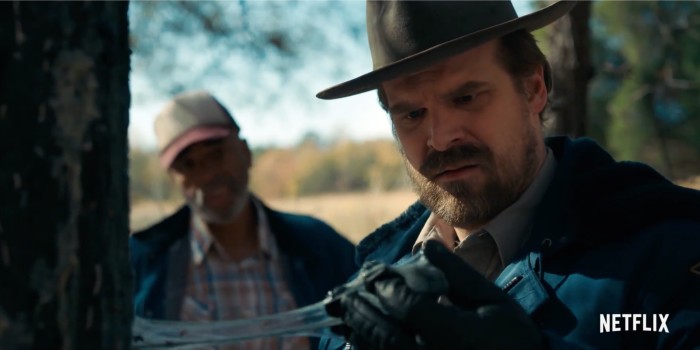 Hopper has found a blue-colored slime somewhere in the woods. Is this the residue of a monster from the Upside Down on the loose in our world? Hopper notes in voiceover, "whatever is happening, is spreading from this place."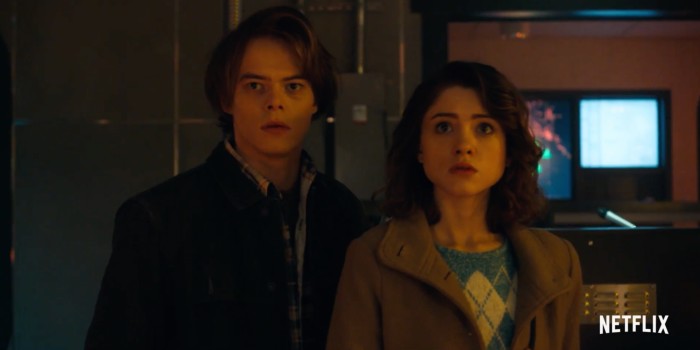 Charlie Heaton's Jonathan Byers and Natalia Dyer's Nancy Wheeler are looking in awe at something. Notice the computer equipment behind them that may give us some clues as to the location.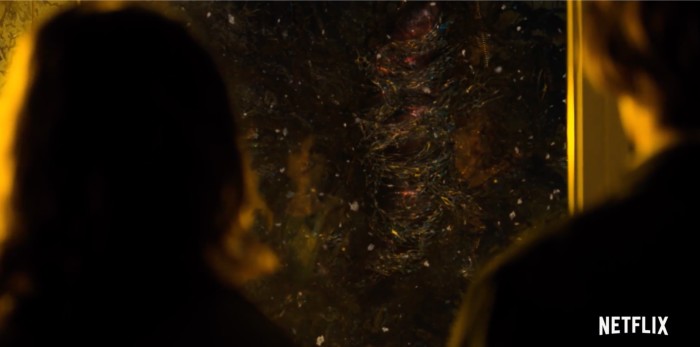 Outside seems to be an alien nest of some sort. This might be made out of the same vines seen inside the Upside Down.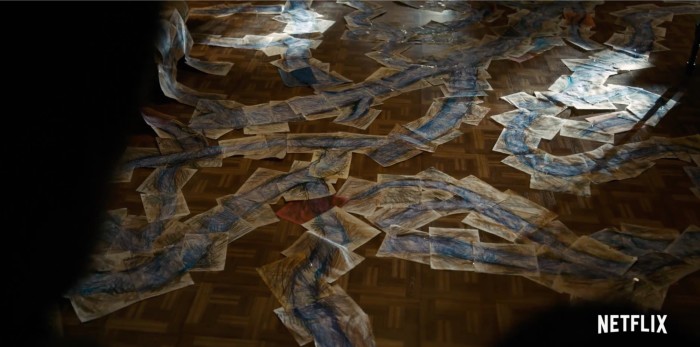 Will has been very busy mapping out blue paths, but what do they mean? Are these the tracks of our new monster? At first, we thought this might be the monster itself, but there are too many tentacles here. Whatever it is, this definitely seems like the sequence in the sequel that's trying to recapture the magic of the Christmas lights from season one.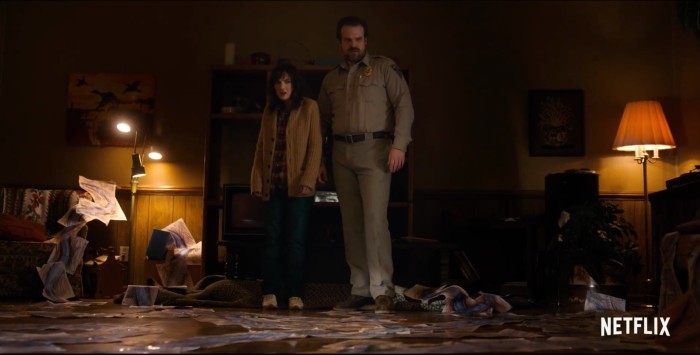 Joyce and Hopper look down at Will's creation and try to make sense of it.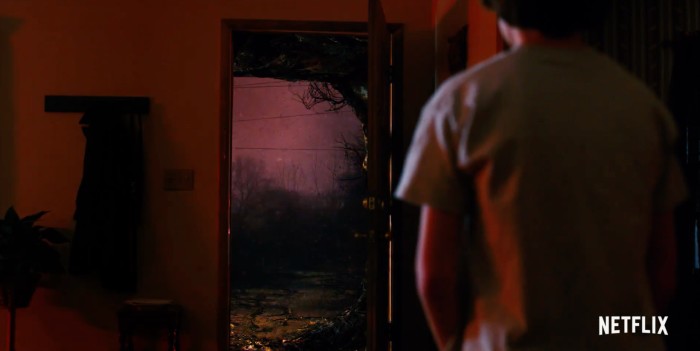 Will, in an Upside Down daydream, stares outside his door. This is an homage to one of my favorite Steven Spielberg shots from Close Encounters of the Third Kind.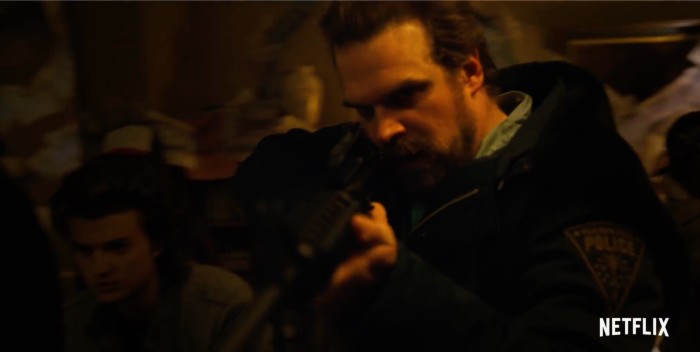 Hopper aims his gun; Steve is on his right.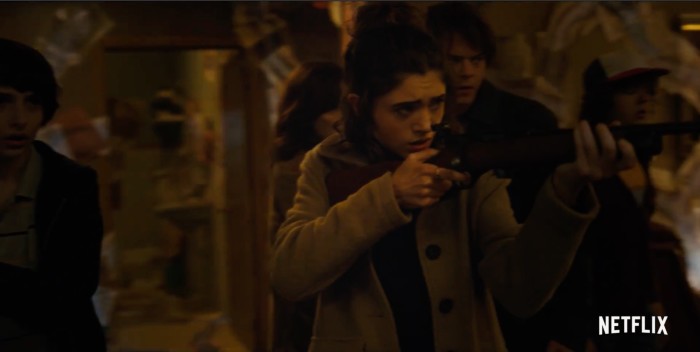 Nancy also points a gun. We can see that they are in Will's house as the drawings are overtaking the floors and walls in the background.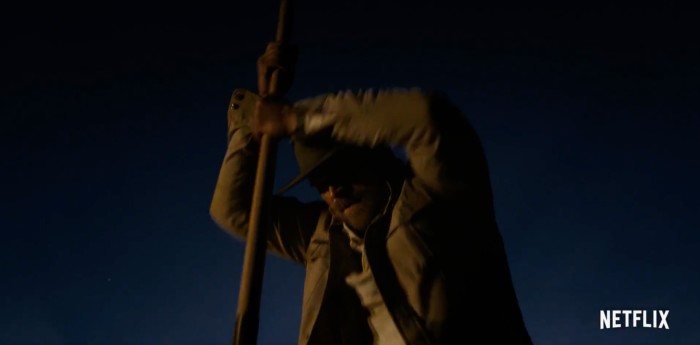 Hopper hurls a shovel into the ground, but what is he digging up?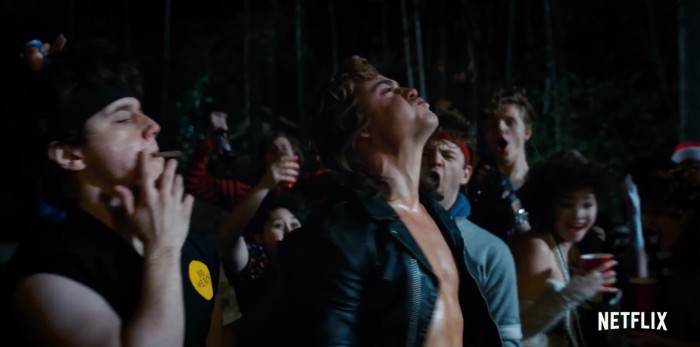 The bad kids are partying; it looks like something out of Karate Kid.
Steve has found a new pair of cool kid wayfarers sunglasses.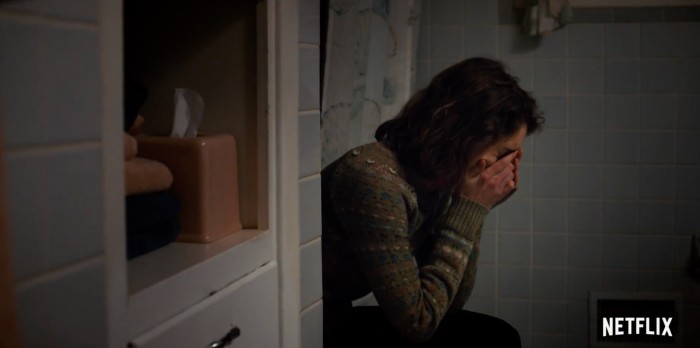 At first, I thought this was Joyce being Joyce and freaking out because that's what she does. But on closer look, it appears it might be Nancy. If it is, is Steve to blame for upsetting her?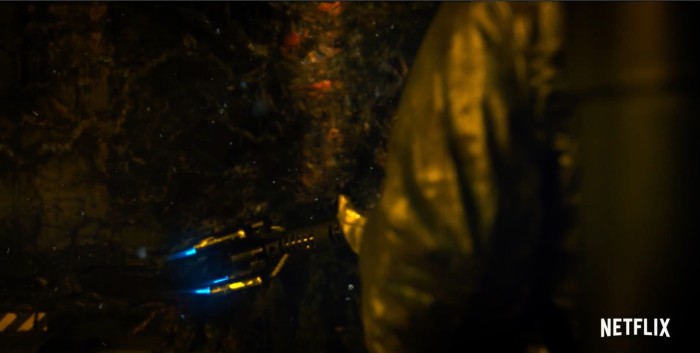 A new flame thrower ignites.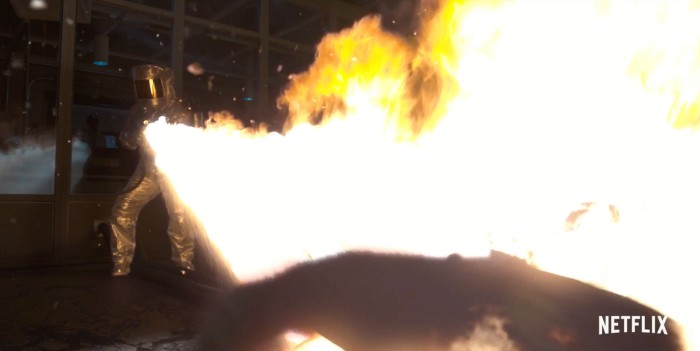 Someone in a hazmat suit tries to destroy something in the fire.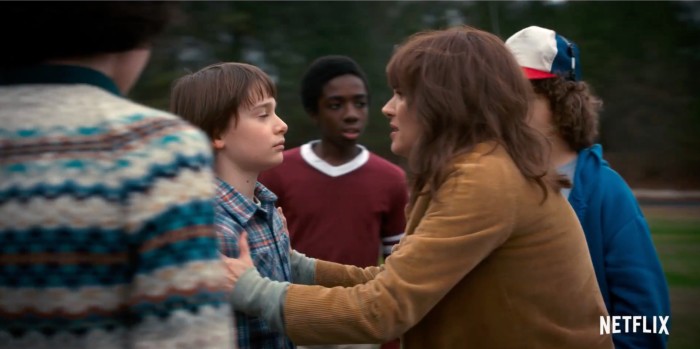 Will appears to be stuck in one of his Upside Down daydreams, and his mom seems unable to knock him out of it. Maybe this is the incident that takes him out of school and forces Joyce to take her son to seek some help?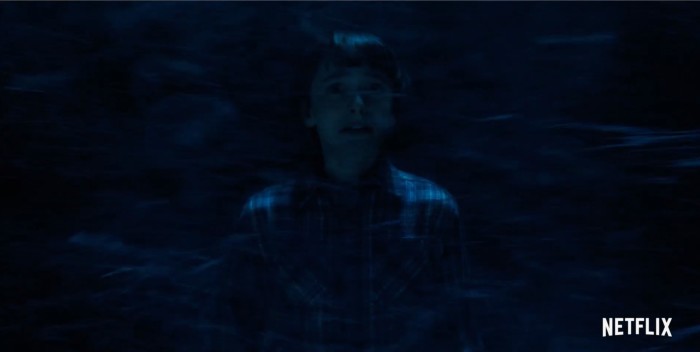 Will is frightened while blackness swarms around him.
Hopper enters into a cave. Perhaps this is part of the hole he was digging? It very much looks like the hole that Alice falls down in Alice In Wonderland. The camera tilts as he walks forward, and Hopper is now almost upside down, visually indicating this is a portal between the two dimensions.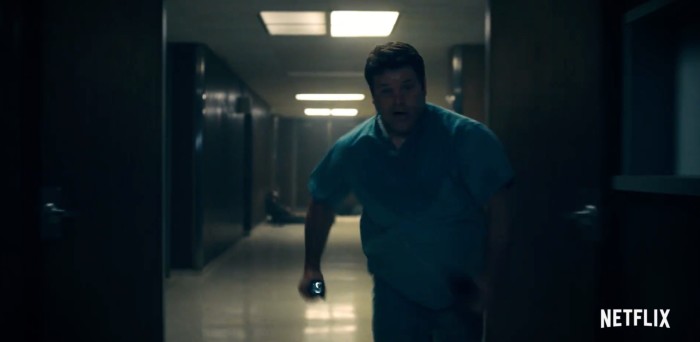 Here we get our first look at Sean Astin as a new character named Bob Newby. Reportedly, Bob was a kind-hearted former nerd who went to high school with Joyce Byers and Jim Hopper. He managed the local Hawkins RadioShack, and before this season begins, he started dating Joyce. Here we see him in what appears to be hospital or lab scrubs, running away from something with a flashlight in his hand. There seem to be dead bodies in the background.
It's worth noting that Sean Astin's character in The Goonies was the basis for Mike's character in Stranger Things, so this is fantastic casting.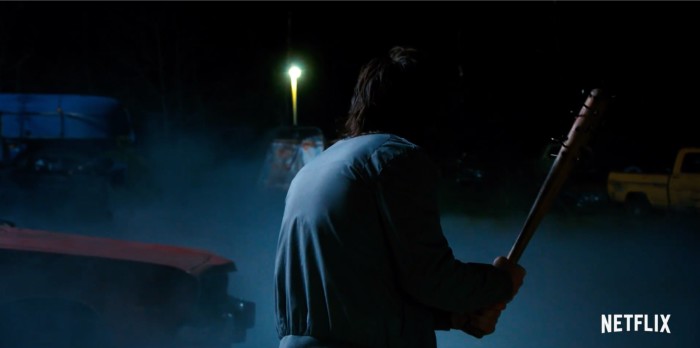 A baseball bat with nails through it is being used as a weapon. It's hard to see the location through the fog; this could be a parking lot or a junk yard.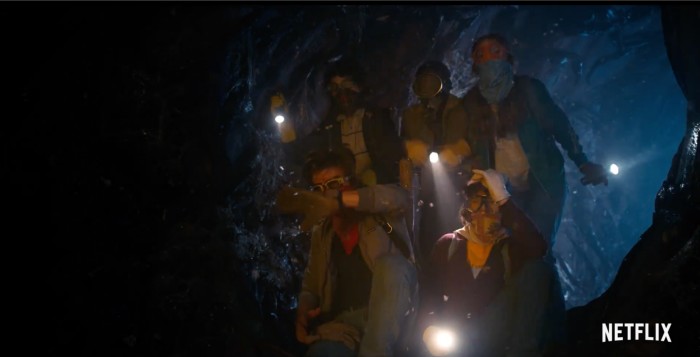 The whole gang is here, and this is one of the most Goonies-esque shots in this new trailer. They appear to be going down a hole, just like the one we saw Hopper investigating.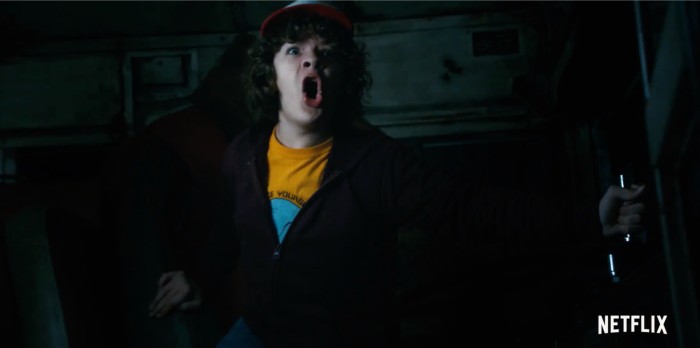 And speaking of Goonies-esque shots, this one of Dustin screaming is so perfect it could have been clipped out of that '80s movie. He yells "Abort! Abort!" so it's clear he's with the group, and they were on a planned mission when something went awry.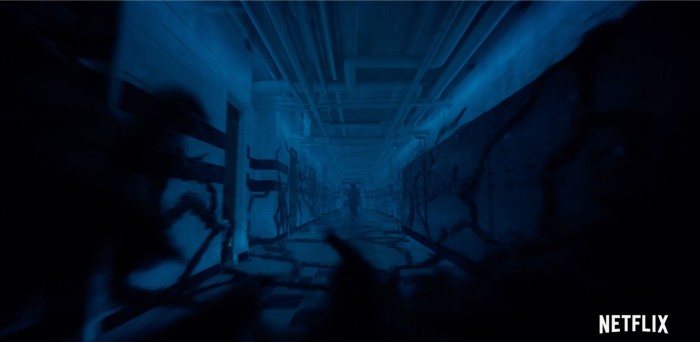 We see someone running down a hallway, probably in the high school. A black monster is quickly following. It seems to be like the smoke monster from Lost, but with twisting arms of smoke.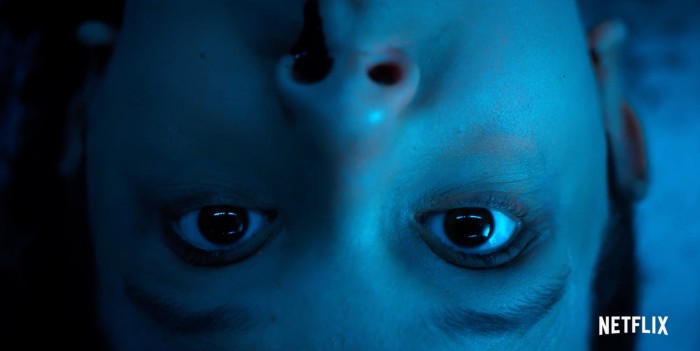 The trailer cuts to darkness and we hear Mike say "If you're out there, PLEASE, just give me a sign." We come back on a close-up on Millie Bobby Brown's character Eleven as she wakes up. She has a bloody nose, something she often got when using her powers in the first season. She is presented in this shot upside down, probably because she is still stuck in the Upside Down.
We come back to a close-up of Millie Bobby Brown's character Eleven's face as she wakes up. She has a bloody nose, something she often got when using her powers in the previous season. She is presented in this shot upside down, probably because she is still stuck in the Upside Down.
She appears to be inside the Upside Down version of the Hawkins school. Notice that same periodic table in the background.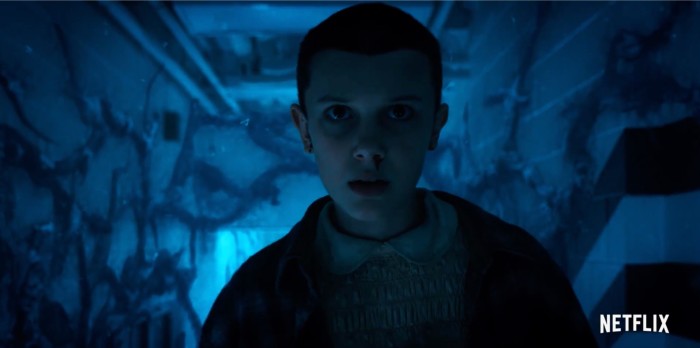 Eleven makes her way down a hallway. These weird vines have grown all over.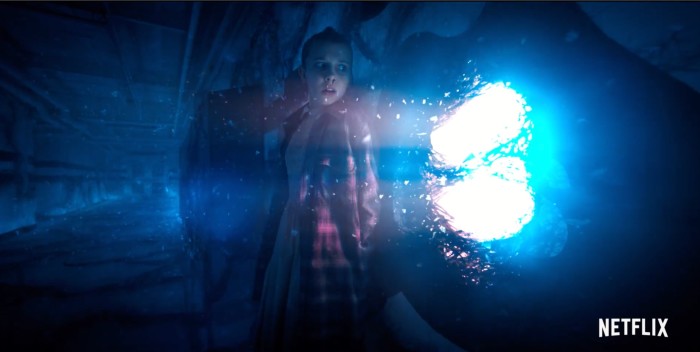 Eleven has come to a spot in the wall where the vine-looking things surround a glowing portal. Has the monster from the Upside Down found a way to escape to the other side?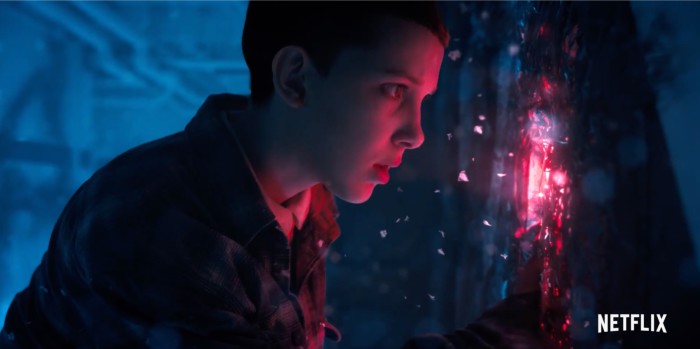 Eleven peers through the hole, and sticks her hand inside.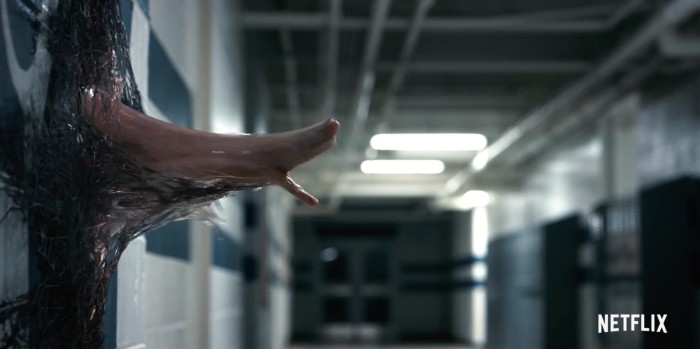 The arm appears to come through on the other dimension. Has Eleven found a way back to the real world?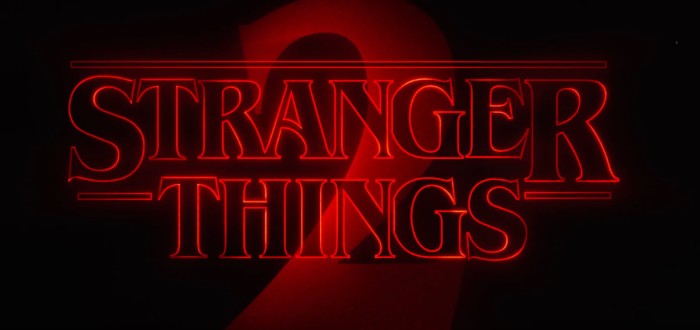 The trailer cuts to the Stranger Things 2 logo as Vincent Price maniacally laughs in the background.