Ben Affleck Might Be Done Playing Batman After 'Justice League'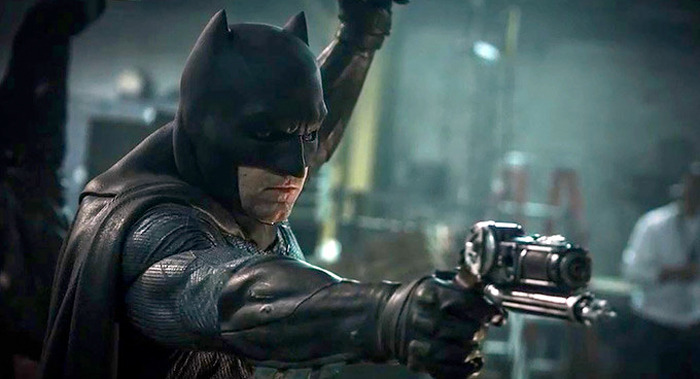 How's this for a comic book movie bombshell: a new report indicates that Ben Affleck, who has played the latest live-action cinematic version of Batman in Warner Bros. and DC Films' Batman v Superman: Dawn of Justice, Suicide Squad, and the upcoming Justice League, is apparently being "ushered out" as the Dark Knight, meaning that it's unlikely he'll even reprise the role in the long-gestating spin-off movie The Batman.
The Hollywood Reporter broke the story, relaying word that "a source with knowledge of the situation says that the studio is working on plans to usher out Affleck's Batman — gracefully, addressing the change in some shape or form in one of the upcoming DC films." Whoa.Toby Emmerich, the Warner Bros. studio chief, told the outlet that "Ben is our Batman. We love him as Batman. We want to keep him in the cowl as long as we can." And Matt Reeves, who is directing The Batman, has indicated that he'd like to see Affleck suit up in his movie. But reading between the lines, it seems as if Affleck himself has been unhappy playing this character for a long time. Remember the Sad Affleck memes after the terrible reception of Batman v Superman? Remember how Affleck was originally going to direct The Batman, but eventually stepped back to just writing the script? Remember how Matt Reeves, who took over the director's chair for that film, threw out that script in favor of starting from scratch? Yeah, the writing has been on the wall with this one for a long time. I'm guessing Affleck won't be doing a lot of press at San Diego Comic-Con tomorrow.
The Future of The Dark Knight
So what does this mean? THR says it would be wise to bet against him playing Batman in the new spin-off movie (noting that he'd be pushing 50 by the time Reeves' proposed Bat-trilogy would conclude), but they aren't exactly sure how Affleck's version of the character will be "gracefully" phased out. There's a chance he could train another Batman and pass the cape and cowl off to someone else, and our first thought was we might be seeing Dick Grayson (aka Nightwing) take on the mantle.
The LEGO Batman Movie director Chris McKay is directing a live-action Nightwing film focused on Batman's former Robin, Dick Grayson, and that character has donned the Batsuit multiple times in the comics when Bruce Wayne has stepped aside for various reasons. As recently as 2009, Batman was presumed dead in the comics, and Grayson stepped in to protect Gotham City in his stead. It's not crazy to think that DC Films may be interested in transitioning that character into the Batsuit in a live-action movie.
The idea of a live-action Batman Beyond movie has been on fans' minds for years, and Warner Bros. was even developing a cinematic take on it before they greenlit Christopher Nolan's Batman Begins. But as cool as it would be, a Beyond movie seems unlikely at this stage because of the studio's reported intention to ease Affleck out of the role. Unless they do a major time jump into the future where Affleck is even more old and grizzled than he already is, the timeline wouldn't make much sense. Plus, then they'd essentially be forcing Reeves to make a Batman Beyond movie, when he's already said he's more interested in a noir-style detective story.
How would you like to see Warner Bros. and DC handle this transition? Who should be the new Batman?