'Killing Ground' Review: Never Go Camping, Especially In A Horror Movie [Fantasia Film Festival]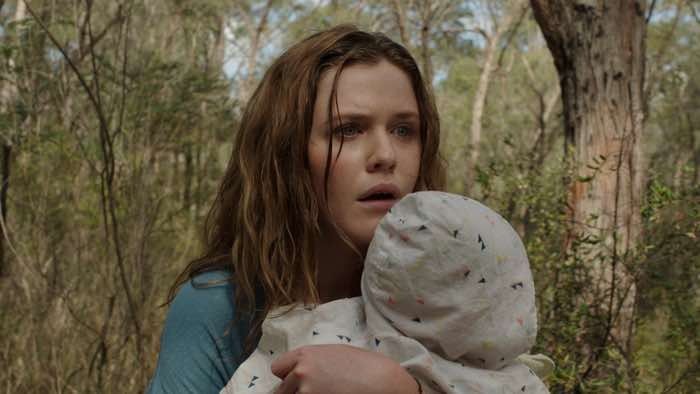 Why do people even bother to go camping anymore? To quote Jim Gaffigan, "The only happy camper is the one leaving the camp ground." When you head into the woods for a getaway, you have to contend with the heat, bugs, uncomfortable sleeping situations, and, if movies are to be believed, psycho killers. It seems whenever characters in films decide to pitch a tent somewhere, it's not long before weapon-wielding lunatics come calling (and killing). 
This very familiar scenario gets a mostly inventive twist in Damien Power's slow-burn Aussie horror flick Killing Ground. Writer-director Power takes the traditional set-up of young people in peril in the woods and tinkers with the narrative, building every so deliberately toward an inevitable, unsettling conclusion.
New Year's Eve is approaching, and couple Ian (Ian Meadows) and Sam (Harriet Dyer) intend to ring in the new year with a camping trip to a secluded spot near Sydney. They're young and carefree, so we know it's only a matter of time before terrible things befall them. When the couple show up at their campsite, they're a little miffed to see someone else has apparently set up camp as well, although the nearby tent is empty and the owners are nowhere in sight.
Before anything ominous can befall Ian and Sam, Power switches the narrative to a completely different group of people – Rob (Julian Garner), his wife Margaret (Maya Stange) and their kids – teen daughter Em (Tiarnie Coupland) and infant Ollie (Liam and Riley Parkes). It becomes clear pretty fast that this family are the owners of the empty tent at Ian and Sam's campsite, and the tension begins to build when rough, crude buddies German (Aaron Pedersen) and Chook (Aaron Glenane) come staggering into the film, "DANGER" practically written across their foreheads in big red letters.
Killing Ground knows it's a foregone conclusion that nasty things will befall all the nice campers of the film, and part of the film's power is how it delays the inevitable. It makes the audience wait on edge for the bad things to begin. And once they do, the film becomes particularly unpleasant, to the point that you may even wonder why you're watching it.
First-time director Power shows a steady hand guiding his twisty film, and he certainly excels at mounting tension. Yet there's too much downtime here, with long stretches of nothingness that bog the narrative down to a crawl. There's nothing wrong with a slow-burn working up towards shock – the recent It Comes At Night is a perfect example of using this method to great effect. Yet Power doesn't know how to balance it all out properly, resulting in a lopsided film that seems more interested in torturing its characters than anything else.
The true highlight of Killing Ground is the editing, courtesy of Katie Flaxman, which weaves together the multiple narratives in a concise manner. Then there's the film's somber, string-based soundtrack courtesy Leah Curtis, mournful and haunting. These elements combine to elevate Killing Ground above your standard direct-to-VOD horror. Killing Ground is often promising, but just as often frustrating. It's a cut above the standard killer-in-the-woods fare, yet it's still lacking. At the very least, it's another stern reminder to never, ever go camping again.
/Film Rating: 6 out of 10