How The New 'Star Wars' Novels Connect To 'The Last Jedi'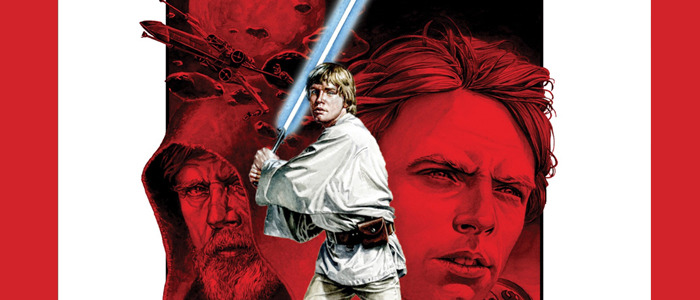 When Disney acquired Lucasfilm in 2012, an edict came down from on high: every Star Wars-related product that the company produced moving forward would be canonical, from coloring books to video games to comics and beyond. We already saw how some of the books influenced the script for The Force Awakens, but now we know how a whole new set of Star Wars novels will connect to the events of Rian Johnson's upcoming movie Star Wars: The Last Jedi.
Entertainment Weekly has an exhaustive breakdown of a few of the new novels, and I'll give you brief rundown of each of them here. Let's start with: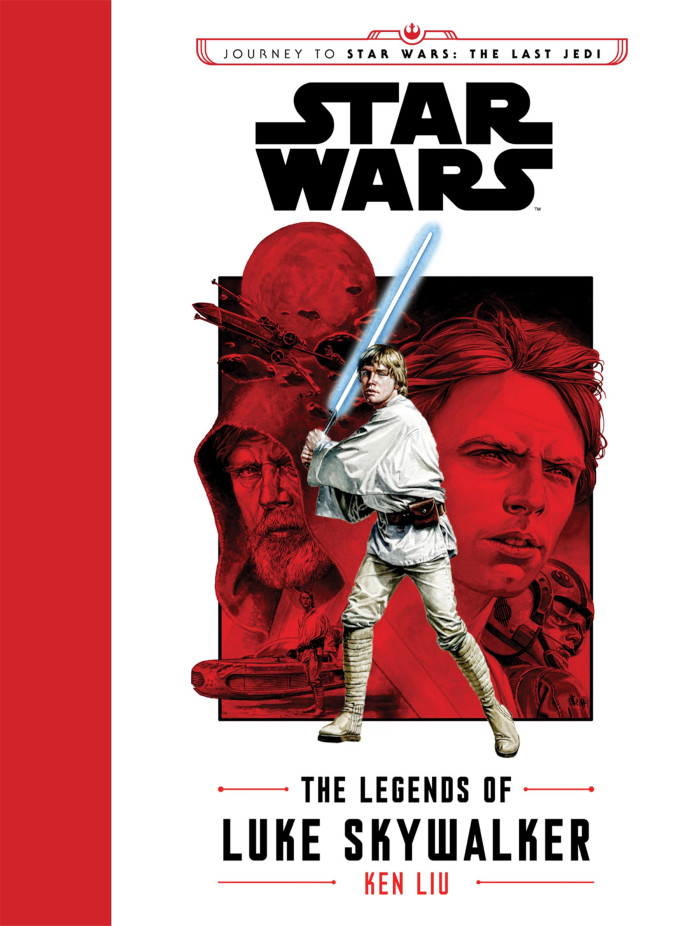 The Legends of Luke Skywalker
Michael Siglain, the creative director of Lucasfilm Publishing, hypes Ken Liu's book this one as a Canterbury Tales-esque collection of stories about the younger years of one of the most famous Jedis ever, Luke Skywalker.
"...you hear about Luke Skywalker [during The Force Awakens], but you only see him for two seconds at the end. He doesn't even say anything. This book is a book that goes into some of those stories that were told, some of those legends of Luke Skywalker. Are they true? Well, maybe. Maybe not."
(Anyone else get a Departed vibe from that last quote?)
"What are those stories that Rey has been hearing, that the rest of the galaxy has been hearing, and what has Luke been doing since then? The framing device for this is there are a bunch of kids on a cargo ship that's traveling to the casino world of Canto Bight. Someone says something about Luke Skywalker, and they say, 'Oh, he was just a myth. That's just a legend.' And others say, 'No, no, no. I know a story about him.'"
One of the six stories within this book, which comes out on October 31, sounds totally insane: it's a story from a flea-sized alien who claims to have been on Luke's shoulder during some of his biggest adventures:
"It's a mole-flea named Lugubrious Mote that is present during the time of Luke's interactions with Jabba, including his battle with the Rancor and the fight on the sail barge. The mole-flea is not present in The Last Jedi, nor on the ship to Canto Bight, though he does help to illustrate Yoda's point that 'size matters not.'"
Um...what the hell? OK then. Moving on.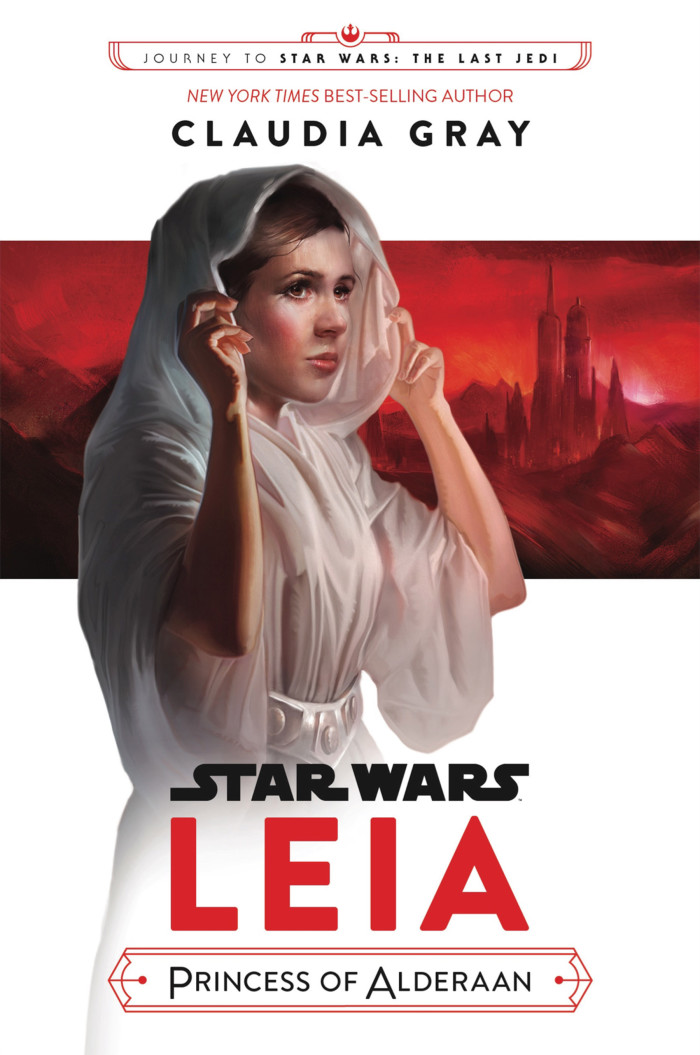 Leia: Princess of Alderaan
Bloodline author Claudia Gray will explore Leia's teenage years in Princess of Alderaan, out September 1, and Siglain teases the book's approach to the character made famous by the late Carrie Fisher:
"This is where she started," Siglain says, noting that it's also about her friends and relationships to her parents — a sci-fi adventure, but also a coming-of-age story. "It's still a YA novel, so it's still her going against her parents who are trying to protect her."
Plus, he tantalizingly teases "a very strong connection to some things from The Last Jedi, which, again, once you see the film will make sense."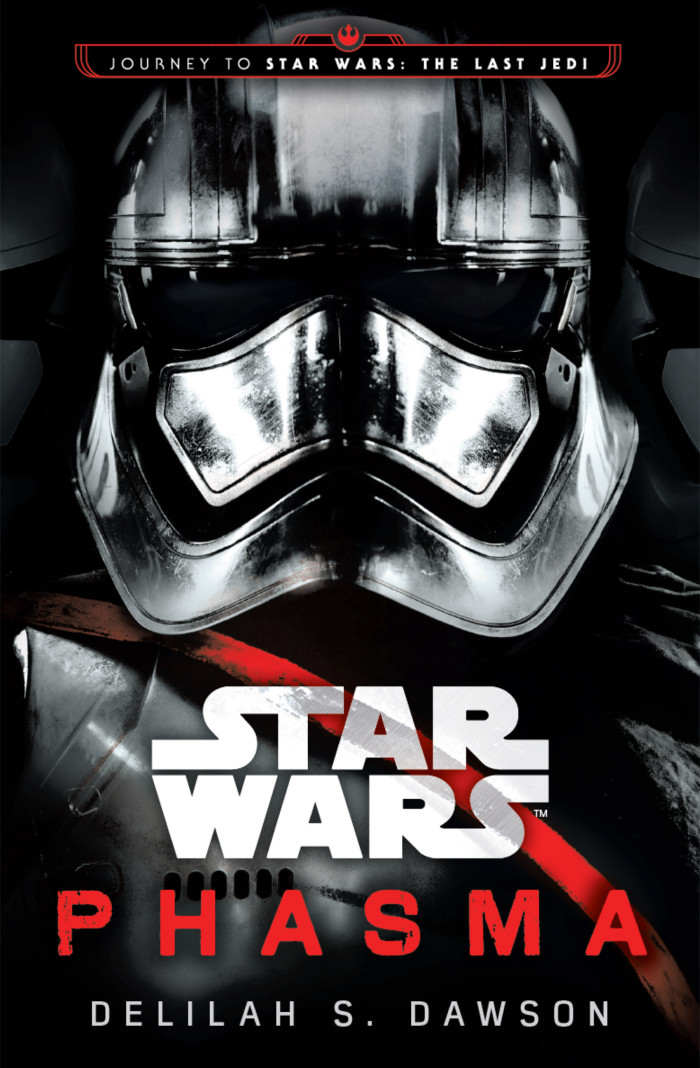 Phasma
Next up, Delilah S. Dawson's novel gives us some backstory about the chrome-plated Stormtrooper leader played by Gwendoline Christie, and will "show how she got off the planet that she was on initially and came to the First Order and what did she have to do to get there and what will she do to protect her secrets. It cuts between the present and the past and shows her as this fearsome warrior on this brutal world that she was on. The First Order comes to that planet, and she sees a great opportunity when they arrive." And though Phasma got the shaft in The Force Awakens, we'll apparently learn in this book why she's a fearsome captain of the evil First Order.
There's also a book called Canto Bight, which doesn't have an official cover yet and is set in the fancy casino city that Finn and Rose visit in The Last Jedi. The book will consist of short stories by authors Saladin Ahmed, Rae Carson, Mira Grant, and John Jackson Miller, and will "follow four different aliens who will lead you through some of the gambling parlors and the racetracks and this beautiful, lush city that's as far from the Episode IV cantina as you can get. This is Lifestyles of the Rich and Famous for Star Wars. But looks can certainly be deceiving, and everything isn't always as beautiful as it seems."
And finally, there will be a book entitled Star Wars Made Easy, which is described as a "Star Wars for Dummies" type of book that basically lays out the key moments from each movie so a beginner can get up to speed and understand what they need to know about the franchise. No one reading this will need to ever read that book, but it might make a good birthday present for the youngling in your life.
Star Wars: The Last Jedi hits theaters on December 15, 2017.