'Proud Mary' Trailer: Taraji P. Henson Is A Hit-Woman With A Mission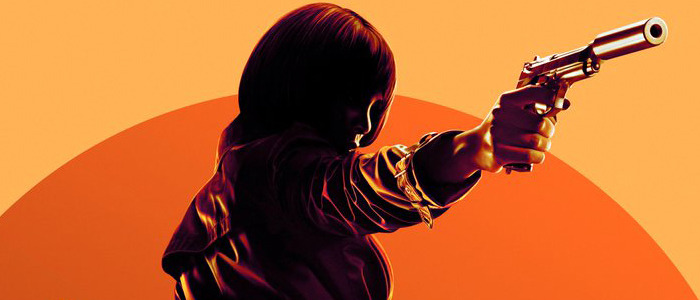 If you've been waiting to see Oscar-nominated actress Taraji P. Henson (Hidden Figures) play a kick-ass hit-woman – and really, isn't that all of us? – here's some good news. The first trailer for Proud Mary has just arrived, and it showcases a film in which Henson does exactly that...and drinking some cognac while she's at it.
Proud Mary trailer
Well, this slickly-edited trailer certainly isn't afraid to embrace its title, using the Ike and Tina Turner cover version of the classic Creedence Clearwater Revival song. A couple of moments (gunshots, shell casing sounds, etc.) are even timed with the music, though I doubt we're going to get a Baby Driver-esque interaction between the visuals and sound effects in the actual film. But I don't fault filmmakers for not being as ambitious as Edgar Wright, and this works as a cool effect in this trailer.
We don't get much in the way of plot in this trailer, which is much more interested in building an atmosphere and introducing us to the fastidious Mary (Henson) as she goes through the motions of getting ready for a hard day's work. And boy, does she work hard – she even has some Alias-style wig work going on.
Babak Najafi is the director on this one, following his work on the Gerard Butler action sequel London Has Fallen and a few episodes of the Cinemax action series Banshee. The script comes from John Stuart Newman and Christian Swegal; this is their first feature film screenplay, but Newman previously wrote a staggering 805 episodes of the soap opera Days of Our Lives as well as a couple episodes of the new Get Shorty TV series.
Our own Peter Sciretta saw a bit of footage from this film at this year's CinemaCon, and from what he saw, he said Proud Mary doesn't appear to hold a candle to something like Atomic Blonde. But Dan Laustsen, the cinematographer of John Wick: Chapter 2, Crimson Peak, and The Shape of Water is the cinematographer on this film, so even if the action may not be comparable, it should at least look pretty great.
Here's the film's first teaser poster: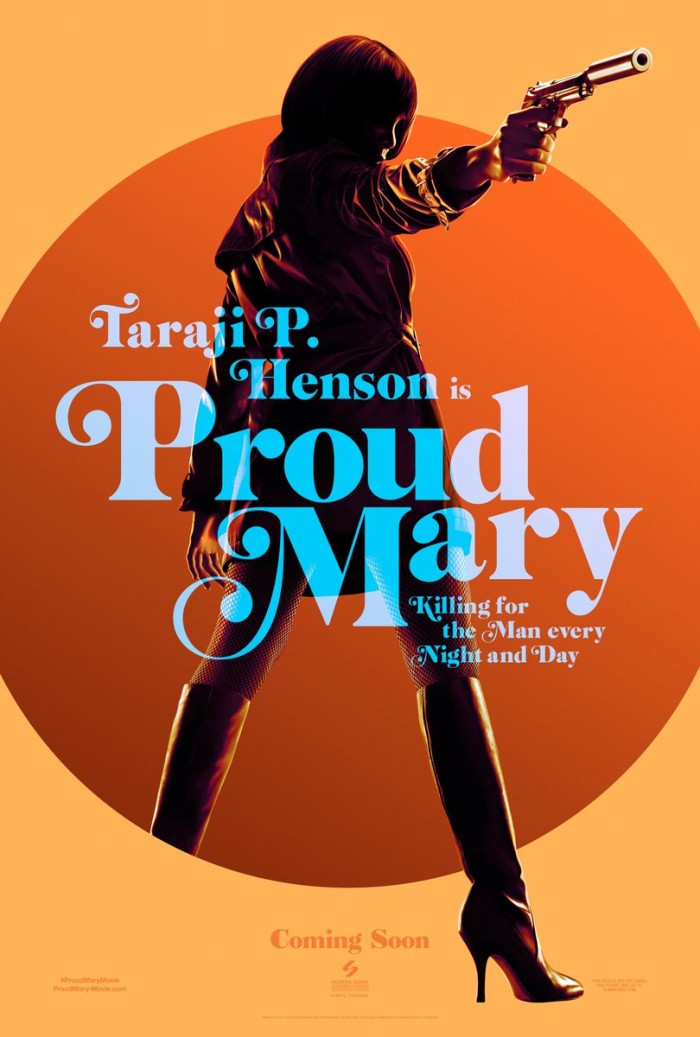 Taraji P. Henson is Mary, a hit woman working for an organized crime family in Boston, whose life is completely turned around when she meets a young boy whose path she crosses when a professional hit goes bad.
Proud Mary hits theaters in January 12, 2018.