Two New 'Harry Potter' Books Are Going To Be Released In October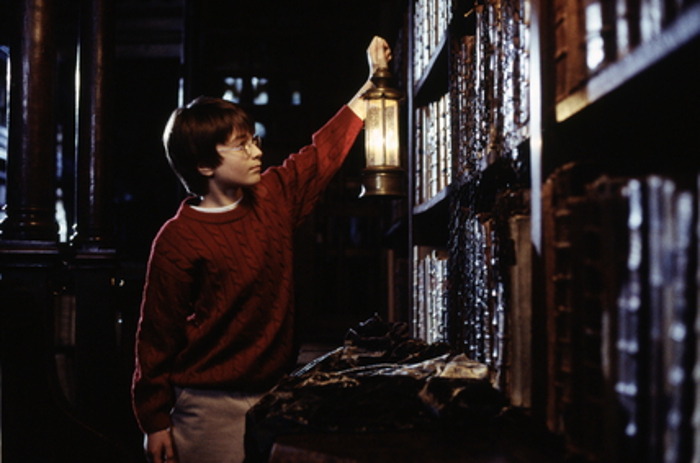 "Words, in my humble opinion, are the most inexhaustible source of magic we have," Albus Dumbledore advised Harry Potter in the last Deathly Hallows film.
And we're about to get a little more of that special Harry Potter magic with a whopping two new books to be published by J.K. Rowling this fall. Yeah, go ahead — get excited, even if you were already feeling a bit dubious after Harry Potter and the Cursed Child. Because no matter how much you grumble, Rowling is our king and we will eat up any and all new Harry Potter material.
To be clear, these aren't new books in the Harry Potter story. The two new Harry Potter books are world-expanding encyclopedic collections that will be published in conjunction with a British Library exhibition called "A History of Magic," the British publishing house Bloomsbury announced on Wednesday.
The book titles are Harry Potter: A History of Magic and Harry Potter – A Journey Through A History of Magic, and will include unseen sketches and manuscript pages from Rowling, magical illustrations from Jim Kay (Pottermore illustrator, as well as the man behind the illustrated editions of the Potter novels), and artifacts from the archives at the library.
Harry Potter: A History of Magic – The Book of the Exhibition gives a deeper look at the curriculum at Hogwarts School of Witchcraft and Wizardry, including Herbology, Astronomy, and Care of Magical Creatures.
Meanwhile, the similarly titled Harry Potter – A Journey Through A History of Magic will give a lesson on the mystical subjects of unicorns, alchemy, and ancient witchcraft.
As redundant as those titles are, I — as well as plenty of you Harry Potter fans who are feeling a little too inundated with Harry Potter content — am breathing a sigh of relief. Though Rowling may expand the wizarding world through Pottermore, her tweets, the Fantastic Beasts prequels, and the polarizing play The Cursed Child, the first series still maintains that veneer of magical innocence. It cannot be touched and, as much as I love Rowling, she should stay her hand a bit when it comes to all this world expansion. For now, I appreciate that this offers a behind-the-scenes look into her process of creating Harry Potter while celebrating its impact.
Though maybe in five years maybe we'll end up seeing a three-movie big screen adaptation of A History of Magic. But in the meantime, at least they'll offer us a chance for a bit of light reading.
A History of Magic celebrates the 20th anniversary of the publication of the first Harry Potter book, Harry Potter and the Sorcerer's Stone, and the British Library exhibition will be held from October 2017 to February 2018. The new books will be released October 21, 2017.