Hulu Will Add 3,000 Episodes Of 'M*A*S*H', 'NYPD Blue', And More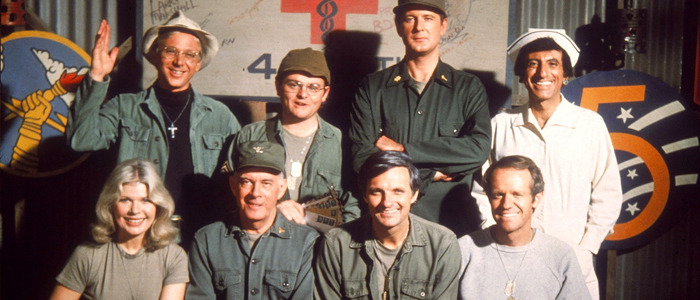 We've all probably had the experience of scrolling through hundreds of cable channels and not finding anything good to watch. But Hulu is hoping to destroy that experience by adding thousands of episodes of classic and more recent television shows to its lineup that will (hopefully) help you narrow down your choices quicker and easier. Read on for a list of these Hulu TV shows, including M*A*S*H, NYPD Blue, and many more.
According to Deadline, the streaming service announced today that they've struck a deal with 20th Century Fox Television Distribution which will result in the addition of nearly 3,000 episodes of "hit and classic comedies and dramas" to its roster. That includes all eleven seasons of the war dramedy M*A*S*H (which was one of the highest-rated shows in television history), as well as the influential '90s cop series NYPD Blue, which laid the groundwork for the gritty, realistic dramas that sprang up during TV's second Golden Age.
Hill Street Blues and The Bob Newhart Show will also be available in full, as will every episode of more modern shows like How I Met Your Mother, Burn Notice, Bones, Glee, Raising Hope, The Bernie Mac Show, Better Off Ted, Reba, Life in Pieces, White Collar, The Practice, Don't Trust the B— in Apartment 23, The Grinder, Blue Collar, Saving Grace, Lie to Me, Graceland, Dollhouse, Wilfred, and The Glades. That's a lot of television to sift through.
And don't forget about Fox's animated properties, some of which are also represented in this deal. Series like Bob's Burgers, Futurama, American Dad! and The Cleveland Show will all make the jump to Hulu as well.
Some of these shows are streaming on the service already, but others will be added in the weeks to come. So if you're struggling to find something to watch after you've caught up with our latest Comic-Con coverage (hint hint – keep checking back with us for all the latest news out of San Diego), you can take a look at what they have to offer. Your new favorite show might be waiting to be discovered. Then again, this whole thing might just be contributing to the problem of Peak TV: there are too many damn shows to choose from, and adding a batch of new options – even good ones – doesn't make your decision any less stressful, especially if you're obsessed with keeping up with the latest shows everyone's buzzing about. Oh well – godspeed to you all when making your content-consuming decisions.