'Mega Man' Movie In The Works With 'Catfish' Directors In Final Talks To Write And Direct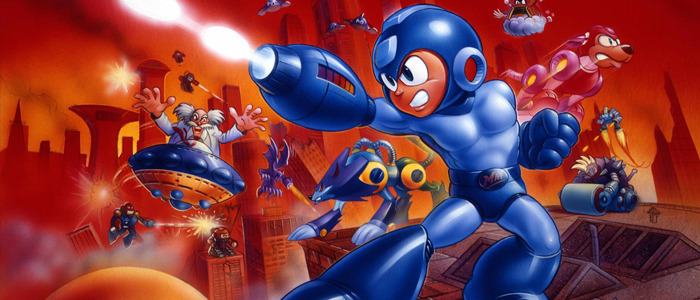 Back in 2015, we heard that 20th Century Fox and Chernin Entertainment were developing a Mega Man movie based on the popular Nintendo and Game Boy video game. It's been crickets since then, but now the studio is close to locking in the men who will direct the project: Henry Joost and Ariel Schulman, the duo behind Catfish and Paranormal Activity 3 and 4.
The Hollywood Reporter says that Joost and Schulman are in final negotiations to write and direct the new Mega Man film. I didn't see their most recent movie, the Dave Franco/Emma Roberts thriller Nerve, but I loved the energy they brought to the Paranormal Activity sequels (especially the idea of placing a camera on a rotating fan, which led to one of the franchise's most tense sequences). If someone's going to make a Mega Man movie now, years after the property had any cultural relevance at all, I guess it may as well be these guys.
Capcom released the video game back in 1987, and it followed a robotic lab assistant named Rock who upgrades himself to take down Dr. Wily, an evil scientist who betrays Mega Man's creator, the benevolent Dr. Light. He famously has a cannon on his arm, and in the games, he's able to mimic the weapons of bad guys he defeats. Mega Man spawned over 50 games across multiple platforms throughout the years, with Mega Man 10 being the latest release in the classic series. (There are tons of spin-offs, including Mega Man X, Mega Man Zero, and Mega Man Legends, all with their own sequels.)
Apparently the reason we hadn't heard anything further about this film's development was because 20th Century Fox has been fighting to secure the rights to the property for the past two years. I'm a little surprised they'd be willing to throw down the cash for another video game adaptation after the hyped-up Assassin's Creed underperformed at the box office, but I suppose name recognition is still king in Hollywood.
Chernin Entertainment is producing this adaptation alongside a surprising personality: Masi Oka, who you might recognize as the actor who played Hiro on NBC's Heroes and Heroes Reborn. Oka has had an incredible career; he's not just an actor, but also a digital effects artist who worked at Industrial Light & Magic during his time on Heroes, and he's also a producer. He's producing Netflix's upcoming adaptation of Death Note, and Mega Man will mark his second major Hollywood production.
Are you interested in seeing a Mega Man movie at this point?