It's No Fantasy, Dreamlover: Starz Is Developing A Scripted Show Based On Mariah Carey's Rise To Fame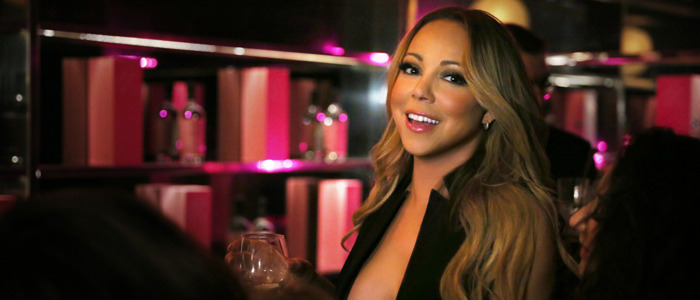 If you listened to the radio in the 1990s, you'll probably remember how the music of Mariah Carey was totally inescapable. The pop diva experienced a staggering rise to fame and went on to become the biggest selling female recording artist in history, and after appearing on her own reality TV show on E! last year (entitled Mariah's World), she's now one step closer to being immortalized on the small screen in a different way: Starz is currently developing a new drama series based on Carey's true life success story.
According to Deadline, the show is an "untitled fictional scripted drama series," which to me sounds like it will be loosely based on Carey's real-life ascension to pop superstardom and leaves plenty of room to exaggerate events and situations to make them more entertaining for television. I guess the mentality could be that if they wanted to tell the exact truth as it happened, they could do that in a documentary instead, so they might as well leave take some liberties with the story in this form. The show, which is written by Nina Colman (Dr. Doolittle 3), "is set in 1986 New York City and chronicles the rise of an ambitious bi-racial 16-year-old girl, an aspiring singer-songwriter who survived a difficult childhood" and went on to become a pop sensation.
Carey has appeared in a number of movies following her most high-profile box office bomb, Glitter, including You Don't Mess with the Zohan, Precious, Lee Daniels' The Butler, Popstar: Never Stop Never Stopping, The LEGO Batman Movie, and Girls Trip. So it's safe to say she's never approached the level of domination as an actress that she achieved as a singer. She'll be executive producing this new show alongside Brett Ratner (Rush Hour), Stella Bulochnikov (Boss), Teri Weinberg (Ugly Betty), and John Cheng (Horrible Bosses), and Colman will serve as the showrunner.
This might be a good opportunity to create an aspirational show aimed squarely at young women, but it seems like a strange fit for Starz, the network known for programming like American Gods, Boss, and Outlander. So maybe they'll be going with something a little more stylized and aim for a different audience altogether. We'll keep you posted when we hear more.
The series is still in development so it doesn't have an official greenlight yet, but I'm sure fans are hoping they get to see it (*puts on sunglasses*) one sweet day.