The Russo Brothers Will Direct Noah Hawley's New FX Series 'The Mastermind'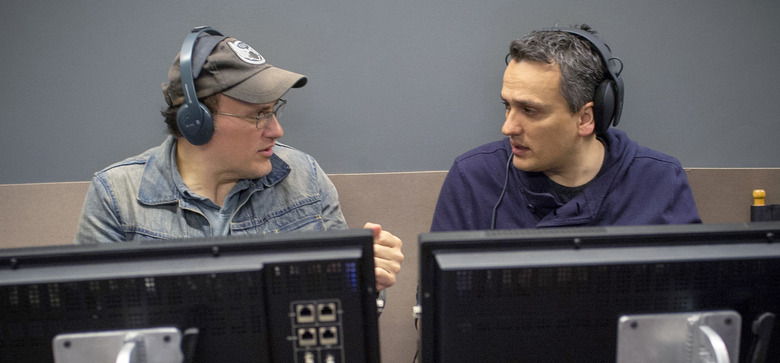 The creator of FX's Fargo, Noah Hawley, and the filmmakers behind Captain America: Civil War, Joe and Anthony Russo, are teaming up for a new FX series called The Mastermind. The Russo Brothers will direct the series and executive produce along with Hawley. The creator of The Walking Dead, Robert Kirkman, and his Skybound Entertainment is producing the series, which is based on a true story.
Below, learn more about the new Noah Hawley series.
According to Variety, The Mastermind is based on Atavist Magazine co-founder and CEO Evan Ratliff's investigative stories. Hawley and the Russo brothers are adapting his story "The Mastermind," which is a long series of stories about Paul Le Roux. Le Roux was a computer programmer and criminal cartel boss who became an informant for the DEA. He trafficked guns and laundered money, and was into gold smuggling and an online pharmacy. His activities extended to Hong Kong, Africa, Colombia, and Brazil.
Hong Kong was kind of the epicenter of his operation. It's a long, crazy story, tough to summarize, but he was also suspected of murder, smuggling pure North Korean meth into the states, and having something to do with a yacht carrying $120 million worth of cocaine and a corpse. Le Roux also had an enforcer named Joseph "Rambo" Hunter, who was once a sniper and drill sergeant for the United States army. Le Roux's wild crime story sounds right up Hawley's alley.
When the Russo Brothers will fit The Mastermind into their schedule is unknown at the moment. They're busy with Avengers: Infinity War, and they still have to shoot the sequel due out the following year. The Happy Endings executive producers have been working on some exciting television projects lately, including Henry Sellick's (Coraline) adaptation of the game Little Nightmares and Hulu's remake of The Warriors. Both shows are projects to keep your fingers crossed for, especially The Warriors, which, from what I've heard, sounds like a very promising and unexpected take on Walter Hill's classic.
Hawley is, of course, a busy storyteller as well. After wrapping up another splendid season of Fargo, he's in the midst of piecing together another season of his highly imaginative FX series, Legion. He has a few other projects to bounce around as well. He's working on an adaptation of Kurt Vonnegut's Cat's Cradle, an adaptation of his novel Before The Fall, and he's also a part of the writers' room for the Universal Monsters universe.