Academy Award Winner Martin Landau Dead At 89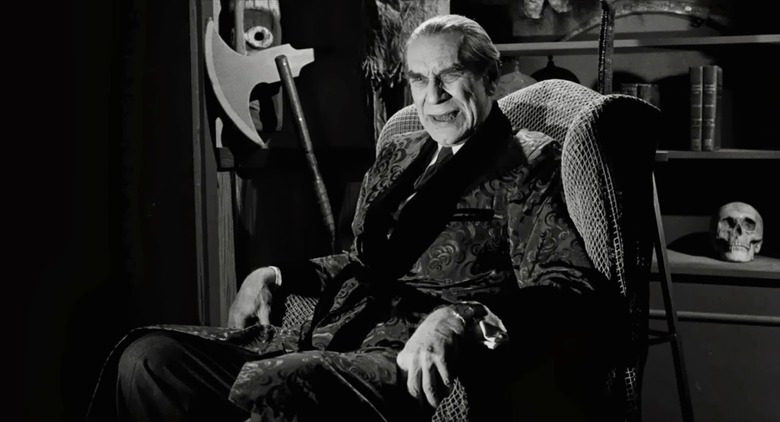 Martin Landau, the Oscar-winning character actor who has worked with acclaimed directors like Alfred Hitchcock, Woody Allen, and Tim Burton, has died at the age of 89.
He is perhaps best known by modern audiences for his role as the down-on-his-luck Bela Lugosi in the black comedy Ed Wood, the Burton-directed biopic of the titular director of cult "bad" movies like Plan 9 from Outer Space. Landau won a Best Supporting Actor Oscar for the role, after being nominated twice before for roles in Tucker: The Man and His Dream and Crimes and Misdemeanors.
Landau died on Saturday of "unexpected complications" following a short hospitalization at Ronald Reagan UCLA Medical Center, his publicist confirmed.
Landau had an impressive 58-year career in Hollywood that spanned both film and television, including a regular role in the original Mission: Impossible TV series, which he starred in for three seasons. After leaving the CBS series in 1969 due to contract dispute, Landau struggled to find his footing in the film industry, despite an early successful role as a threatening henchman in Alfred Hitchcock's 1959 thriller North by Northwest.
It wasn't until decades later when he was cast as financier Abe Karatz, the partner to the titular automaker Preston Tucker (Jeff Bridges) in Francis Ford Coppola's 1987 biopic Tucker: The Man and His Dream, that Landau had a late-career breakthrough. Landau went on to receive an Oscar nomination and a Golden Globe win for the role, and even more award-nominated roles in the years that followed.
"Tucker resurrected me," he told the Guardian in 2012. "Before that I did several films that should be turned into toothpicks. I was being offered, you know, professional bad guys in the evil business, total comic-strip stuff. When I got Tucker I thought, 'Thank God, a human being.'"
Landau went on to receive another Best Supporting Actor Oscar nomination in Woody Allen's 1989 offbeat comedy Crimes and Misdemeanors, playing the murderous opthamologist Judah Rosenthal. But it wasn't until Ed Wood in 1994 that Landau got the elusive golden statuette. His performance as the washed-up horror icon Bela Lugosi struck a chord with him and audiences, and remains one of his most memorable performances to date.
"Lugosi ... had a palpable intensity and a presence that you can't buy," Landau said before Oscar win. "But this fuckin' town shat on him ... And I can relate to that. I've seen it happen a lot. I've seen it happen to me."
Born in Brooklyn on June 20, 1928, Landau gave up a career as cartoonist at the New York Daily News to pursue acting.
While his film debut was in a small Korean war drama called Pork Chop Hill, Landau shot to fame when he appeared as one of the henchmen pursuing Cary Grant in North by Northwest. His sinister eyes and glossy looks caught the eyes of producers and directors, and he went on to appear in bit roles in Cleopatra (1963) and The Greatest Story Ever Told (1965).
He found success instead on TV, winning Emmy nominations for his three seasons on Mission: Impossible, and making guest appearances on Gunsmoke, The Twilight Zone and The Alfred Hitchcock Hour. Famously, he turned down the role of Spock in the original Star Trek series, which eventually went to Leonard Nimoy. Landau said he doesn't regret it however, saying "Lenny (Nimoy) was better suited for" the role.
After his Oscar win for Ed Wood, Landau took on several  character roles in high-profile films, including City Hall alongside Al Pacino, the Jim Carrey film The Majestic, and the Harrison Ford cop comedy Hollywood Homicide. He collaborated with Burton a few more times, including the animated film Frankenweenie. In 2001, Landau was awarded a star on the Hollywood Walk of Fame.
He is survived by his daughters Susie (a writer-producer) and Juliet (an actress known for Buffy the Vampire Slayer) from his marriage to Barbara Bain. Other survivors include sons-in-law Roy and Deverill, sister Elinor, granddaughter Aria, and godson Dylan.