DisneyToons Announced An Untitled Aviation Movie Set In The 'Planes' & 'Cars' Universe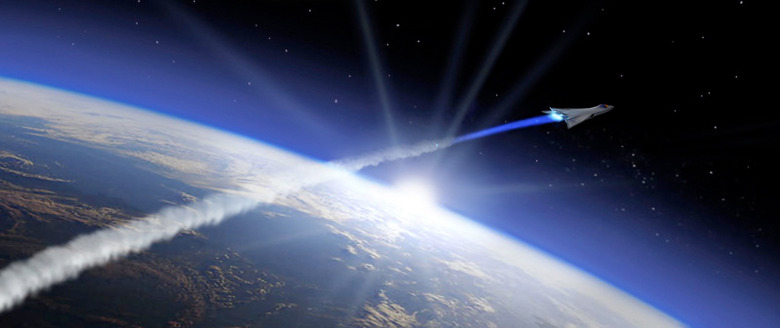 Just before the weekend, the D23 Expo brought a slew of announcements and teaser footage shown for the likes of Ralph Breaks the Internet: Wreck-It Ralph 2 and Frozen 2 (and the short Olaf's Frozen Adventure) from Walt Disney Animation, as well as Pixar Animation movies like The Incredibles 2 and Toy Story 4 on the sequel side of things, this year's Coco, and an original, untitled suburban fantasy film. But there was one other project that we glossed over, and it's actually more intriguing than it initially sounded.
DisneyToon Studios is the Walt Disney production banner behind a lot of low quality direct-to-video sequels, but every now and then they have some solid theatrical releases like A Goofy Movie. They're also the company behind Planes, the movie that's set in the Cars universe (as is the film Planes: Fire & Rescue), even though it's not a Pixar Animation production. Now the company has announced a new movie that takes place in the Cars and Planes universe, and it raises a slew of new questions about the strange animated world.
Kicking off the animation panel at the D23 Expo on Friday, July 15, John Lasseter, the chief creative officer of Pixar Animation Studios, Walt Disney Animation Studios, and DisneyToon Studios, revealed a teaser video called "The Speed Test."
The video began with a broken down anthropomorphic jet in the desert who has been there for years. A higher tech, modern jet flies nearby with another jet close by. They're racing through chasms, and our own Peter Sciretta said that the sound was so powerful that it could have been a THX commercial.
Suddenly, the video cut to another vehicle in space flying down through the atmosphere. He flies down by the two racing jets before blasting back up into space. The video indicated that this space should be filled by the title for a DisneyToons space movie of some kind coming out on April 12, 2019, but there isn't a title yet.
An official press release refers to the project as the Untitled DTS Film, as in DisneyToon Studios, and it's said to explore the future of aviation, taking moviegoers to the edge of discovery in the air and beyond. The movie will be directed by Klay Hall (Planes) and Bobs Gannaway (Planes: Fire & Rescue), and just like those DisneyToon Studio releases, this new movie will take place in the Cars universe.
That means that the universe has some characters who will begin exploring space, but how exactly will that work? Do they not have to breathe as they leave the atmosphere? Will technology on these air vehicles advance far enough that they can head further into space to explore other worlds? Is there any chance that some of the Cars characters are able to hitch a ride in space and maybe stumble upon Earth, finally revealing that the Cars universe exists on another planet?
This will undoubtedly raise even more questions about how the universe of Cars and Planes operates (and we already have a lot of them), and I can't wait to see what new trains of thought come from this project.