'The Lion King' Reveals Stunning Footage That Inspires Tears [D23 Expo 2017]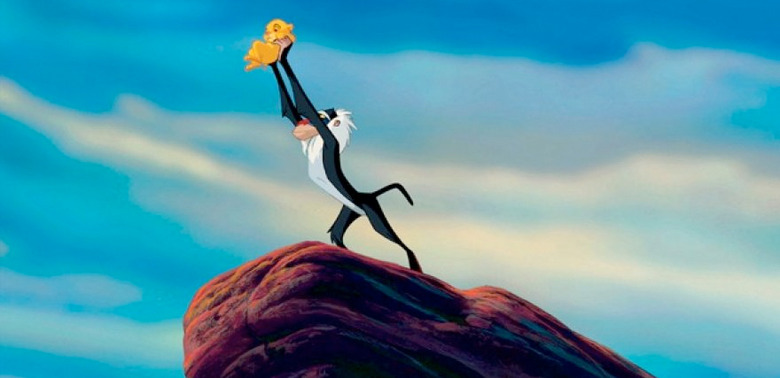 Jon Favreau is directing a live-action remake of Disney's animated classic The Lion King, and though we've heard about some of the cast members, the D23 Expo brought the official announcement of the entire cast.
The biggest news actually isn't official yet, and that's word that X-Men franchise star Hugh Jackman has landed the role of the villain Scar, the brother of the Pride Rock king Mufasa and uncle to the cub prince Simba, but we're not really sure if that's true or not. Find out more about The Lion King remake cast below as well as new details about the project.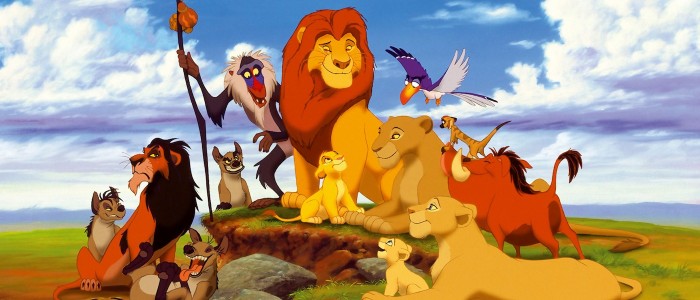 Stunning Footage Reveals Photorealistic Animals
Like Jon Favreau's recent adaptation of The Jungle Book, this remake of The Lion King will employ visual effects to bring photorealistic animals to life in a new adaptation of the animated favorite. A teaser of The Lion King remake footage was shown in the room at D23 featuring the scene where Simba is held up into the sky by Rafiki as the other animals gaze upon them. It was an exact recreation of this moment from the movie:
Imagine this, except all the animals, from the rhinos to the elephants, looked real. Our own Peter Sciretta said he got chills because of how realistic they looked on screen and some fans were even spotted crying because of the sheer beauty of the imagery, almost like this was their Star Wars. Peter even went out of his way to reiterate how gorgeous the footage looked and how real the animals appeared.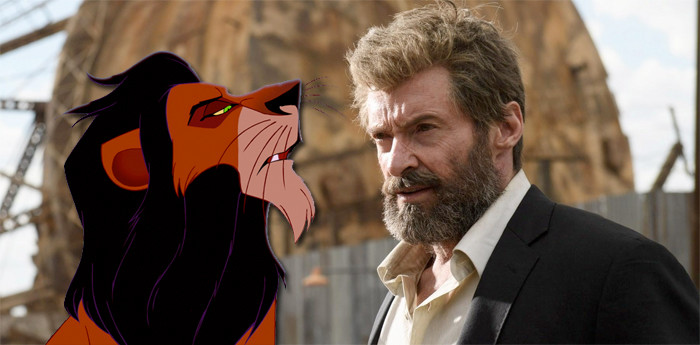 A Rumor About Casting That May Not Be True
A rumor about Hugh Jackman was circulating before the panel began, indicating that he was playing the villain Scar. The casting of Scar was tipped off by Omega Underground, and many though it made sense after seeing this photo from Hugh Jackman himself:
PARTNERS. @Disneyland pic.twitter.com/dEuFwxfoqd

— Hugh Jackman (@RealHughJackman) July 15, 2017
Unfortunately, this casting wasn't confirmed by an announcement during the panel, so maybe this won't turn out to be true. But we figured it was worth mentioning. Otherwise, there wasn't any casting information announced at all.
James Earl Jones had previously been announced to reprise his role as Mufasa, the role he originated in the 1994 animated movie, and Donald Glover is providing his voice as the up and coming king Simba. Meanwhile, comedy stars Billy Eichner and Seth Rogen as the meerkat and warthog duo Timon and Pumbaa, and John Oliver is playing the red-billed hornbill Zazu, the king's majordomo.The Lion King is slated to hit theaters on July 19, 2019.