'The Incredible Jessica James' Trailer: Jessica Williams Is Friggin' Dope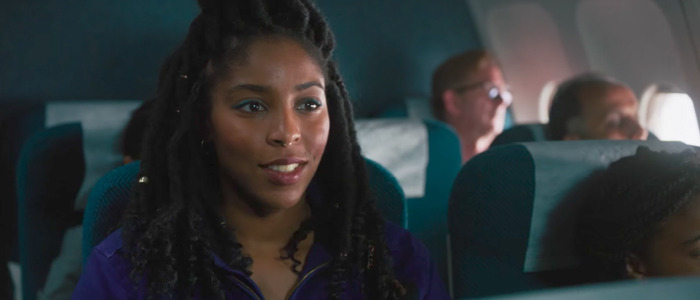 Former Daily Show correspondent Jessica Williams has had bit parts in movies like Delivery Man and Hot Tub Time Machine 2, but she made a big splash earlier this year when she headlined an indie dramedy called The Incredible Jessica James that played at the Sundance Film Festival. Netflix picked up the movie, and now the streaming service has dropped an energetic new trailer that showcases Williams' eye-catching performance.
The Incredible Jessica James trailer
Williams looks like a super confident and inspiring force of nature here, and it helps that she's surrounded by a solid supporting cast that includes Chris O'Dowd (Bridesmaids), Lakeith Stanfield (FX's Atlanta, Get Out) and Noël Wells (Master of None). O'Dowd in particular looks like a great foil for the movie's leading lady, since he can easily play a good-natured sad sack and then flip on the charm necessary to be a more well-rounded love interest. Williams, a much younger performer without O'Dowd's years of experience, looks to possess a similar quality wherein she thrives at being able to play charismatic one second and vulnerable the next. This is surely a star-making turn if I've ever seen one; hell, I'd cast her in a movie based on her work in this trailer alone. She has that ineffable "X" factor Hollywood is always looking for, so I hope this is just the beginning of a long cinematic career playing major roles.
Former /Film writer Angie Han reviewed The Incredible Jessica James at Sundance, and she praised Williams' performance and writer/director Jim Strouse's eye for detail and authenticity in this Brooklyn-based coming-of-age story. Speaking of details: was that a Graduate/Jackie Brown reference I spotted with Williams on the moving walkway? And it's probably not a coincidence that the words "queens" and "dope" appear in this trailer, considering Williams is the co-host of the super popular podcast 2 Dope Queens.
Netflix also unveiled the movie's poster: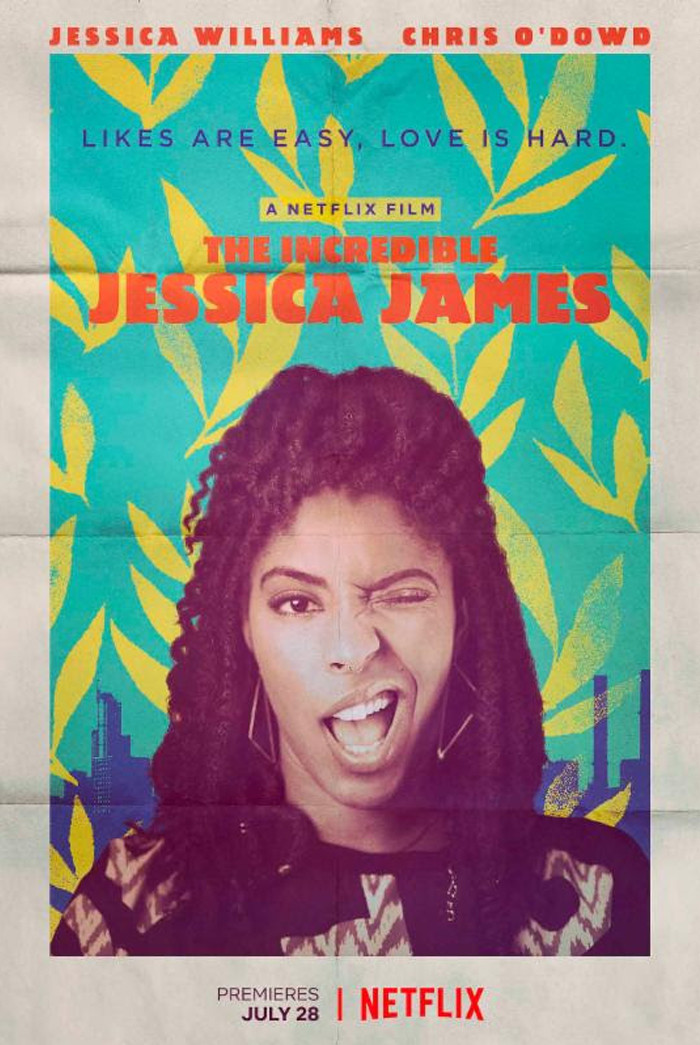 Jessica James (Jessica Williams), an aspiring playwright in New York City, is trying hard to get over a recent breakup with her boyfriend. She sees light at the end of the tunnel when she meets Boone (Chris O'Dowd), who's also recovering from a recent break-up. Together, they figure out a way to make it through the tough times in a social media obsessed post-relationship universe, while also realizing they like each other—a lot.
The Incredible Jessica James comes to Netflix on July 28, 2017.