Martin Scorsese Loves Raymond: Ray Romano Joins 'The Irishman'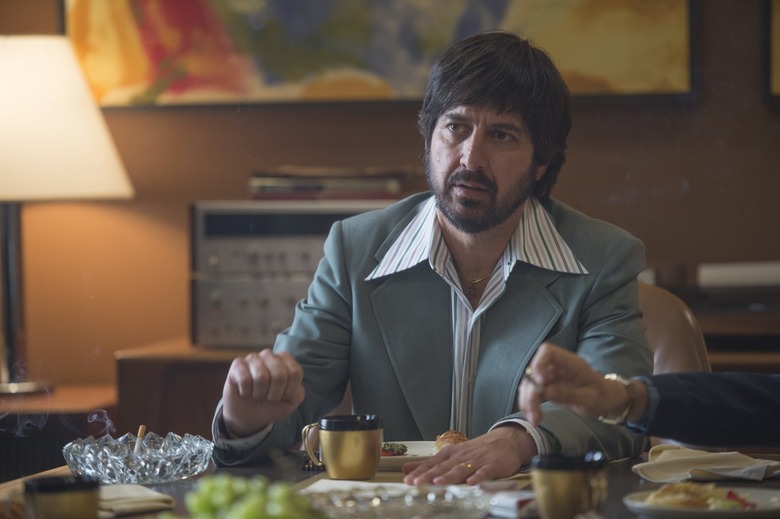 Ray Romano, fresh off the success of the critically acclaimed The Big Sick, will be reteaming with Martin Scorsese to join the cast of Netflix's much-anticipated film, The Irishman.Robert De Niro, Al Pacino, Joe Pesci, Harvey Keitel, and Bobby Cannavale are all set, or in talks, to appear in the adaptation of Charles Brandt's mob book, I Heard You Paint Houses: Frank "The Irishman" Sheeran and the Inside Story of the Mafia, the Teamsters, and the Final Ride by Jimmy Hoffa.
According to The Hollywood Reporter, Romano will play Bill Bufalino, "a Teamster lawyer with ties to the mob." Jimmy Hoffa (Pacino) was the legendary head of Teamsters, an American labor union, until he mysteriously disappeared in July 1975, at age 62.
De Niro is playing the titular "Irishman," Frank Sheeran, a hitman who claimed to have killed 25 people for the mob, including Hoffa.
This will be the second time Romano has worked with Scorsese, after starring in the HBO series Vinyl. Romano is having a great summer, kicking it off with The Big Sick, a critically acclaimed rom-com in which he stars as Zoe Kazan's beleaguered dad. He will soon star in Get Shorty, Epix's upcoming TV adaptation of the 1995 hit film, and now he will cap it off with The Irishman, which is set to start shooting this August.
The Irishman is one of Netflix's most expensive productions, coming in at a $125 million budget, with much of that money going into technology that will de-age his actors so that they can play themselves at the ages of ages of 30, 50, and 70 in a story spanning decades.
Here's the book synopsis for I Heard You Paint Houses:
The first words Jimmy Hoffa ever spoke to Frank "the Irishman" Sheeran were, "I heard you paint houses." To paint a house is to kill a man. The paint is the blood that splatters on the walls and floors. In the course of nearly five years of recorded interviews Frank Sheeran confessed to Charles Brandt that he handled more than twenty-five hits for the mob, and for his friend Hoffa.
Sheeran learned to kill in the U.S. Army, where he saw an astonishing 411 days of active combat duty in Italy during World War II. After returning home he became a hustler and hit man, working for legendary crime boss Russell Bufalino. Eventually he would rise to a position of such prominence that in a RICO suit then-U.S. Attorney Rudy Giuliani would name him as one of only two non-Italians on a list of 26 top mob figures.
When Bufalino ordered Sheeran to kill Hoffa, he did the deed, knowing that if he had refused he would have been killed himself.
Sheeran's important and fascinating story includes new information on other famous murders including those of Joey Gallo and JFK, and provides rare insight to a chapter in American history. Charles Brandt has written a page-turner that has become a true crime classic.