R.L. Stine's 'Fear Street' Is Getting A Movie Trilogy With A Unique Release Strategy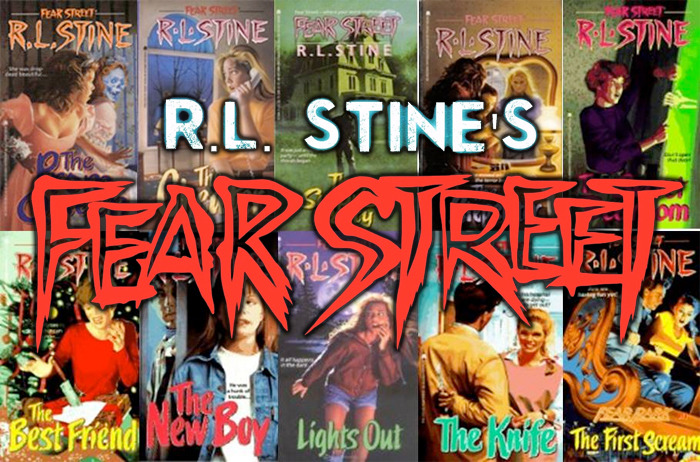 R.L. Stine's signature children's horror series Goosebumps has already been given the feature film treatment, but now his more mature book series Fear Street is heading to the big screen. However, this adaptation of the young adult series may shake things up a bit when it comes to how they're released into theaters.
20th Century Fox is looking to release three different Fear Street films that would be shot back-to-back and then also release back-to-back one month after another. We're basically looking at a Netflix binge for a theatrically released franchise.
The Hollywood Reporter announced the details of the Fear Street movie trilogy with a unique release plan. While this has the concern of putting the horse before the cart, the release strategy might be intriguing enough to get audiences to pay attention, though I can't imagine it becoming the norm for film franchises down the road.Leigh Janiak (director of the indie Honeymoon) is the filmmaker tasked with rewriting and directing the first Fear Street movie (originally scripted by Kyle Killen), which was first announced for a film adaptation back in 2015. However, the trade reports that several sources revealed Janiak's deal calls for her to write/rewrite three different scripts with the intention of shooting and releasing them back-to-back.
This strategy could just be a discussion happening behind the scenes, but along with Janiak's deal, Zak Olkewicz (Lights Out) has already been hired to write the second script while Silka Luisa (To the Bone) will write the third. So even if the release strategy doesn't come to fruition, 20th Century Fox is still planning on a Fear Street franchise, which makes sense since there were 52 books in the original series run, not to mention plenty of spin-offs that followed.
It's not clear if the project from the Planet of the Apes prequel franchise producers Chernin Entertainment will be adapting specific books in the Fear Street franchise or creating new scary, sometimes supernatural stories that will take place in the fictional town of Shadyside, Ohio where all the books from the 1980s and 1990s took place. It's also not clear if the series of movies would all share some kind of connection or if they would be standalone stories that just happen to take place in the same location.
Janiak may not be a household name, but she has the right kind of experience to make Fear Street happen. In addition to directing episodes of MTV's Scream TV series, she was also working on a remake of The Craft, though she has since fallen away from that project. She clearly has a knack for horror and supernatural style stories, so this seems right up her alley. (Editor's note: Her feature debut, Honeymoon, is not only really good, it's really flippin' scary.)
It sounds like it's early days on the Fear Street movie trilogy plans, but we'll keep our ear to the ground to see how this innovative franchise plan plays out.