Blake Lively To Star In Spy Thriller 'The Rhythm Section' From James Bond Producers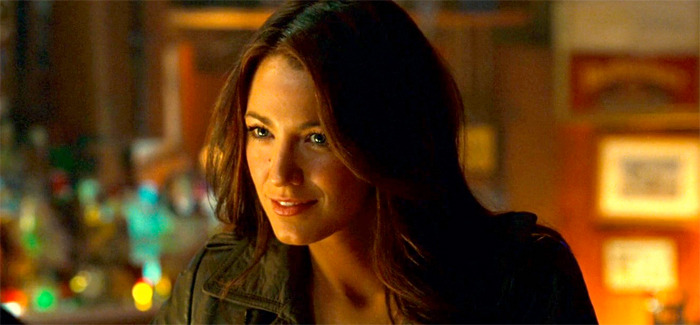 Blake Lively, who killed it in The Shallows last summer, is attached to star in a spy thriller from the producers behind James Bond and the director of Meadowland, Reed Morano. The fully-financed project, The Rhythm Section, is based on part one of author Mark Burnell's four-part series. Production is scheduled to begin this Fall.
Below, learn more about the Blake Lively spy thriller.
Lively will play Stephanie Patrick, whose family is killed in a plane crash. Stephanie – who was supposed to be on the plane – becomes an assassin for a secret organization and tracks down those responsible for the death of her family. Stuart Ford, the co-founder of the film's financier IM Gobal, believes Patrick is a "female heroine who turns so many of the current cinematic clichés surrounding so-called 'kick-ass' female leads on their head." He added Morano's take is a "fresh, realistic, and bold international thriller."
Here's the synopsis for Burnell's book:
Her life was destroyed when the plane carrying her family crashed. Now Stephanie will do anything for revenge....Recruited by a covert intelligence organization, she makes a deal. Complete their lethal assignments and they'll let her kill the murderers who destroyed her family. Young, smart, and beautiful, she becomes an assassin with two covers—"Petra," a terrorist-for-hire in Germany, and "Marina," an international businesswoman in London.
Immersed in the brutal, high-stakes world of international terrorism, Stephanie begins to ask some deadly questions. Is the organization telling her the truth, or are they using her for a darker reason? Is avenging her family worth losing her soul? And will the organization that created her let her go—or is she already the next target? She's got one chance to escape—if she lives long enough to take it.
Bond producers Michael G. Wilson and Barbara Broccoli are teaming up with a filmmaker who's received a lot of accolades these past few years. I've heard nothing but praise for Morano's directorial debut, Meadowland, and she directed a few episodes of the acclaimed Hulu series, The Handmaid's Tale. She's currently in post-production on a post-apocalyptic drama in which Peter Dinklage and Elle Fanning play two survivors of a mysterious incident that destroyed the rest of the world. Before Morano turned to directing, the cinematographer shot Frozen River, The Skeleton Twins, Kill Your Darlings, and episodes of Vinyl. Morano and Lively are one promising combo for this spy thriller.