'Dumbo' Cast Confirmed As Production Begins [D23 Expo 2017]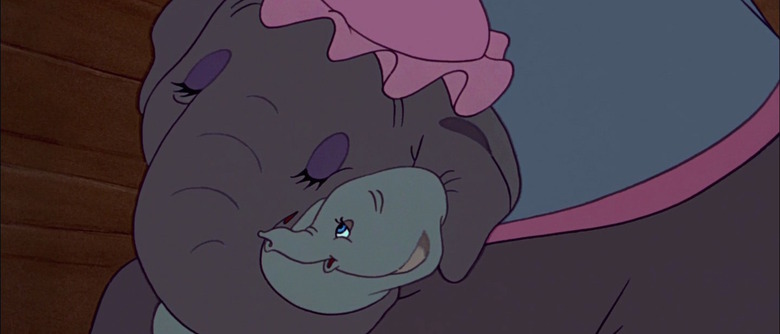 Disney has found a formula for success with live-action remakes of their beloved animated movies and the upcoming remake of Dumbo looks to continue to trend. Director Tim Burton, who started this whole trend in the first place with Alice in Wonderland, is retelling the story of the iconic flying elephant in live-action and we got a first look at the movie from the D23 Expo.
Although Burton himself was not present for D23, he did send a video from behind the scenes of the Dumbo remake saying hello to the crowd. Production has just begin on the film and the video featured footage from the set, which, naturally, showed off a circus. Disney fans will be pleased to know that Burton recorded his video from inside Casey Jr., the iconic train from the original movie (which has been further immortalized in Disney theme parks).
Production is underway for the live-action reimagining of Disney's Dumbo, directed by Tim Burton. In theaters 3/29/19. pic.twitter.com/tCnctypw4s

— Walt Disney Studios (@DisneyStudios) July 15, 2017
While no actual footage from the film was screened (presumably because nothing is ready), the crowd did see some concept art. Our own Peter Sciretta says that the art is colorful and fantastical, very much in line with the aesthetic established by his Alice in Wonderland movie. Take from that what you will.
We can credit (or blame) Tim Burton for Disney's recent push into live-action remakes of their classic animated movies, because his version of Alice in Wonderland made over a billion dollars back in 2010. Burton was hired to direct a live-action Dumbo adaptation in 2015, and he soon assembled a cast of familiar actors, some of which he's worked with before.
Eva Green (Mrs. Peregrine's Home for Peculiar Children) is playing a French trapeze artist named Colette who is employed by the movie's villain. Tom Hanks was once in the running to play the villain, whose name is Vandermere, but Burton's former Batman Michael Keaton entered talks to star as the antagonist and was confirmed at the D23 panel. Danny DeVito (Batman Returns) is playing a circus owner who gets bought out by Vandermere, and after Chris Pine and Will Smith passed, Colin Farrell became the frontrunner to play a widowed father of two kids from Kentucky who befriend the titular elephant. His casting was also confirmed at D23.
Burton, writer Ehren Kruger (the Transformers sequels), and producer Justin Springer (TRON: Legacy) are looking to "add a unique family story that parallels Dumbo's journey" and pad out the 1941 film's hour-long runtime with new material that "deepens the circus aspect of the story." The project is expected to use a mixture of CG and live-action elements to capture a new take on the story, and considering Burton's involvement, we know the end result will at least be a visually distinct piece of work.