TV Bits: John Cho And A 'Deadpool' Star Join 'The Exorcist', How 'South Park' Plans To Move On From Last Season, And More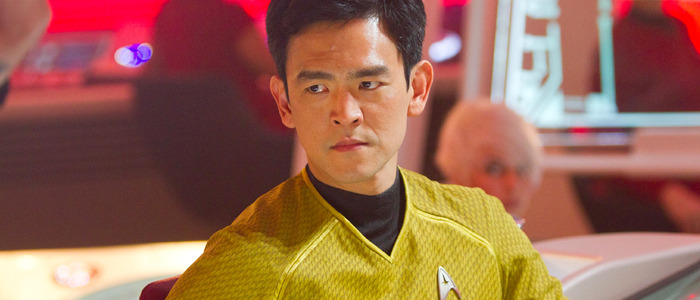 In this edition of TV Bits:
Star Trek's John Cho and Deadpool's Brianna Hildebrand join season 2 of Fox's The Exorcist series
Netflix's BoJack Horseman gets a season 4 premiere date
A former Smallville star makes her way to Supergirl
South Park's creators talk about how the show will move beyond the presidential antics of last season
American Horror Story season 7 teases the return of a familiar (painted) face
New Game of Thrones images from this weekend's premiere
And much more!
I've heard good things about Fox's drama series The Exorcist, but here are two more reasons to check it out: Star Trek actor John Cho and Deadpool's Negasonic Teenage Warhead, Brianna Hildebrand, have joined the show as regulars for its upcoming second season. Here's the synopsis:
Season 2 picks up with Father Tomas Ortega (Alfonso Herrera) and a newly collarless Marcus Keane (Ben Daniels) out of Chicago and on the road, searching out evil. Across the Atlantic, Father Bennett (Kurt Egyiawan) attempts to weed out those within the Vatican who have turned against God. Ultimately, Tomas and Marcus are led to Andrew Kim (Cho), a former child psychologist who runs a group home for five at-risk foster children on a secluded private island off the coast of Seattle. When one of the children under Andrew's care is targeted by a powerful force, the two priests head west, setting themselves on a collision course with hell.
Hildebrand will play one of the group home's foster children.
Speaking (loosely) of Star Trek, Alex Kurtzman – who is executive producing the new CBS All Access TV series Star Trek: Discovery – appeared in the video above (via TrekMovie) and teased how the new show will respect the Trek canon and brush up against the original series in interesting ways:
If you are a fan of Trek you are going to see a lot of things which hearken back to the original series and elements of the original series. I am not just talking plot, but the spirit of what that show was. We are going to be revisiting a couple of things on Star Trek: Discovery that I think people are going to find familiar. Without spoiling anything we are adhering to a timeline and sticking to the rules, but also I think finding some new areas and avenues that have only been alluded to, but never fully explored.
— BoJack Horseman (@BoJackHorseman) July 10, 2017
Every new episode of season 4 of BoJack Horseman, one of Netflix's biggest animated shows, will debut on September 8, 2017. I fell off this one a few episodes into the first season and never got around to catching up, but I've heard it goes to some surprisingly dark places and is must-watch TV, so hopefully this will be the kick in the pants I need to finish it before the new episodes are available.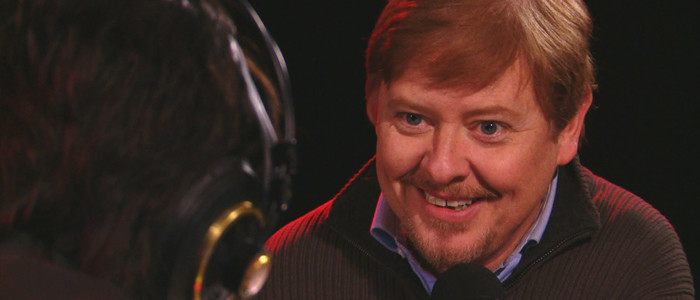 Freeform (formerly ABC Family) is rebooting the British series Misfits, and they've now cast Dave Foley (The Kids in the Hall) and Charlie Saxton (Hung) as two of the new show's lead characters. Foley will play Bernie, a dorky and disheveled driver, while Saxton will play Simon, an intelligent oddball who has trouble connecting with other misfits. I feel like the simple fact that this will be airing on Freeform has already doomed it to a life of obscurity, but I'd love to be wrong about that.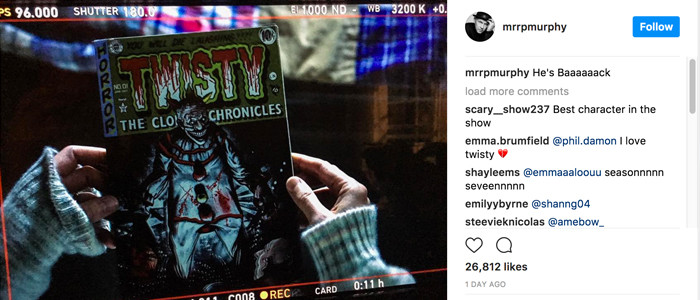 American Horror Story creator Ryan Murphy shared this image on Instagram of Twisty the Clown, teasing the return of the character in the upcoming seventh season of the show. Twisty was previously played by John Carroll Lynch in season 4, and he's the only character thus far that we know is returning for the new episodes, which are supposed to be about America's 2016 presidential election.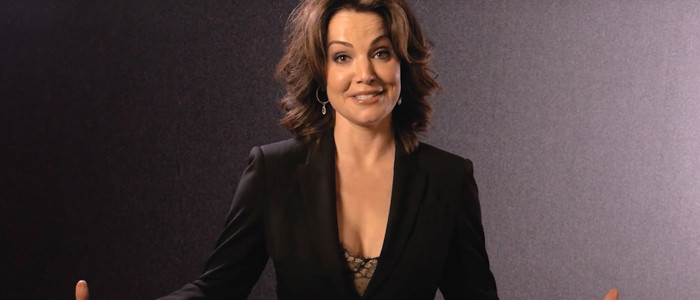 Kara Zor-El is getting a new mom. Variety reports that actress Laura Benanti is leaving the CW series Supergirl due to other work commitments, but the show isn't missing a beat: they've already cast Erica Durance to step in and replace her as Alura. Durance is best known for playing Lois Lane for six seasons on Smallville, the CW's DC show that preceded the current golden age of small screen superhero stories. Now if you'll excuse me, I'll be over here pronouncing the name "Alura" the same way Aziz Ansari says the Italian word for "well" in Master of None season 2.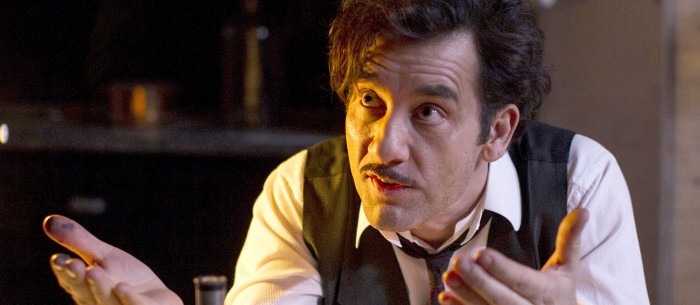 Cinemax cancelled Steven Soderbergh's period drama series The Knick after two seasons earlier this spring, but it sounds like he had big ideas for a third season...the only trouble is, Cinemax didn't bite. The Playlist points us to a recent Reddit AMA from the director (who shot every episode of the show himself) in which he revealed his ambitious-but-rejected plan for season 3:
Season three of THE KNICK was set in 1947 and was going–at my absolute insistence–to be shot in anamorphic black-and-white. It's POSSIBLE that may have contributed to its demise...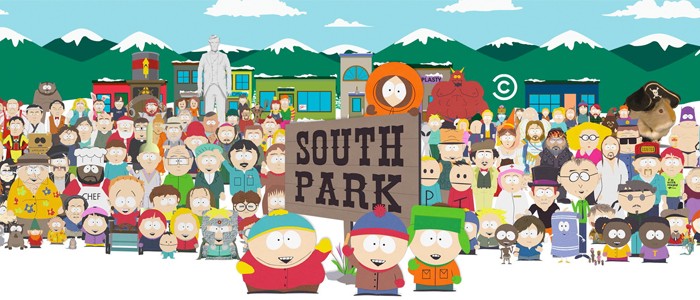 Trey Parker and Matt Stone, the creators of Comedy Central's long-running animated series South Park, spent a majority of last season depicting the presidency of Mr. Garrison, the show's stand-in for our current idiot-in-chief. It made for some funny moments, but thankfully, it sounds like they'll be taking a different approach for this upcoming season. Parker told the L.A. Times:
"We weren't ever really that show. We would do an entire season and there would be one moment that played off something that had just happened and people would go, 'South Park is the show that does that.' And that's just not true. We're not.
We did start to become that, though, especially the last season. We fell into the same trap that Saturday Night Live fell into, where it was like, 'Dude, we're just becoming CNN now.' We're becoming: 'Tune in to see what we're going to say about Trump.' Matt and I hated it but we got stuck in it somehow.
This season I want to get back to Cartman dressing up like a robot and [screwing] with Butters, because to me that's the bread and butter of South Park: kids being kids and being ridiculous and outrageous but not 'did you see what Trump did last night?' Because I don't give a [sh*t] anymore. We probably could put up billboards — 'Look what we're going to do to Trump next week!' — and get crazy ratings. But I just don't care.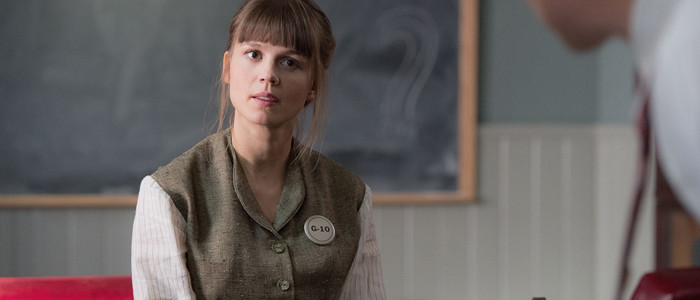 Now that The Leftovers is over, its stars are looking for new jobs elsewhere. But Katja Herbers, who played Dr. Eden on that series, is staying in the HBO family: she's joined the cast of Westworld season 2, where she'll play a seasoned guest who happens to be in the park during the robot uprising.
And finally, HBO has released a handful of new images for this weekend's season 7 premiere of Game of Thrones. I can't believe it's almost here! Check them all out in the gallery below.