Martin Scorsese's 'The Irishman' Adds Joe Pesci, Harvey Keitel, And Bobby Cannavale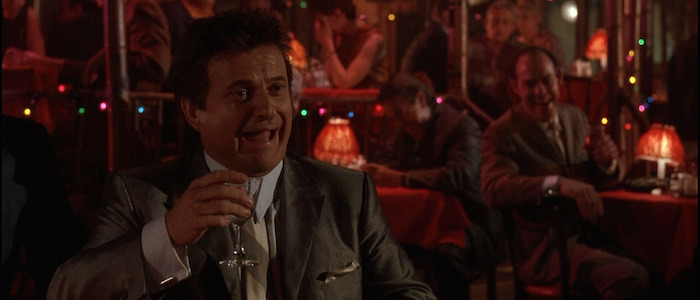 Martin Scorsese's The Irishman is turning into an epic reunion of giants. Robert De Niro and Al Pacino are starring in Scorsese's Netflix movie, which Harvey Keitel and Joe Pesci have officially boarded. They'll start working on The Irishman next month, when Scorsese starts shooting his gangster drama, which will digitally de-age its actors to tell a story spanning decades.
Below, learn more about The Irishman cast.
According to Deadline, Pesci, who hasn't acted since 2010's Love Ranch, turned down The Irishman more than a few times. Specifically, he apparently passed on the part of mob boss Russell Bufalino a good 50 times. From 1959 to 1989, Bufalino ruled the Northeastern Pennsylvania crime family. He was suspected of being involved in Jimmy Hoffa's disappearance, who Frank "The Irishman" Sheehan (De Niro) claimed to have killed. Take one look at a photo of Bufalino, and it's easy to see why Pesci ended up in that part.
The story of the film follows gangster and war veteran Frank "The Irishman" Sheeran , who killed 25 people and said he murdered Jimmy Hoffa, who went missing in 1975. Academy Award winner Steven Zaillian (Schindler's List) wrote the script based on Charles Brandt's book I Heard You Paint Houses.
There are no details on the role Keitel's role. He hasn't worked with Scorsese since The Last Temptation of Christ. Whether it's a huge role or not, it's fantastic to see him reunited with his Mean Streets director and co-star. Also confirmed to co-star in The Irishman is Bobby Cannavale, who Scorsese directed in the Vinyl pilot.
The filmmaker recently described his next film as "a retrospective so to speak of a man's life and the choices that he's had to make":
I think this is different, I think it is. I admit that there are – you know, Goodfellas and Casino have a certain style that I created for them – it's on the page in the script actually. Putting Goodfellas together was almost like an afterthought, at times I was kind of rushing, I felt I'd already done it because I'd played it all out in terms of the camera moves and the editing and that sort of thing. The style of the picture, the cuts, the freeze-frames, all of this was planned way in advance, but here it's a little different. The people are also older in The Irishman, it's certainly more about looking back, a retrospective so to speak of a man's life and the choices that he's had to make.
De Niro, Pacino, and Pesci will play their characters at the ages of 30, 50, and 70. A signifigant portion of the budget ($125 million) is going towards de-aging them. Producer Gaston Pavlovich (Silence) believes it'll be like watching De Niro during the days of The Godfather: Part II.