'Ozark' Trailer: Jason Bateman Launders The Cartel's Drug Money In Netflix's New Drama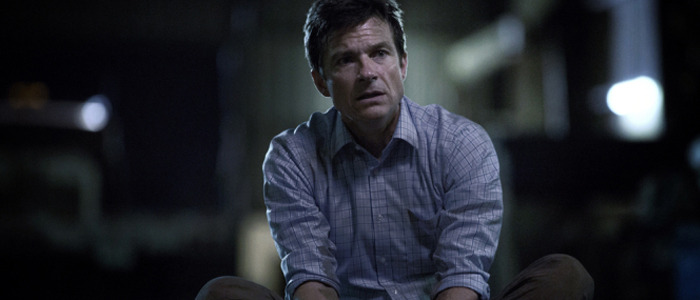 I thought the teaser trailer for Jason Bateman and Laura Linney's dark new Netflix thriller Ozark looked intriguing, but I hadn't seen anything yet. The streaming service has released a full trailer and this show is giving off some serious Breaking Bad vibes: a money launderer for the cartel gets in over his head, moves out of the city and heads to the Ozarks, and tries to stay one step ahead of an FBI agent while doing terrible things to save his family.
Watch the new Ozark trailer below.
Ozark trailer
Okay, so it's probably too early to dub this the next Breaking Bad since that show is absolutely legendary in its greatness, but Ozark has earned strong reviews thus far – especially from Variety, who called the series "a crime story that is part-thriller, part-caper, and endlessly surprising" and praises Bateman's lead performance as his best since his memorable turn as Michael Bluth on Arrested Development. One thing's for sure: with bodies falling out of the sky and drug lords killing people in front of him, this looks like it couldn't possibly be further away from the hilarious hijinks of Mitch Hurwitz's sitcom. That's great news for Bateman, as it'll allow us to see him operate on an entirely different playing field as an actor and show us if he can stretch his range further than we've seen him go before.
Sofia Hublitz, Skylar Gaertner, Julia Garner, Jordana Spiro, Jason Butler Harner, Esai Morales, Peter Mullan, and Lisa Emery co-star. Jason Bateman, Daniel Sackheim (The Americans), Ellen Kuras (the director of photography on Eternal Sunshine of the Spotless Mind), and Andrew Bernstein (Mad Men) split the directing duties for the first season's batch of episodes, while Bateman will executive produce alongside showrunner Chris Mundy (Low Winter Sun) and creators Bill Dubuque (The Judge) and Mark Williams (The Accountant).
A Chicago financial advisor who has been quietly laundering money for a drug kingpin, must quickly uproot his kids and move the operation to The Ozarks, after his partner is caught cheating the business. There, he bumps heads with both a local drug dealer whose business he inadvertently interrupts, and a clan of ruffians, led by their 19-year-old niece, who want his money, all the while avoiding the eye of a tenacious FBI agent. He must complete his laundering, to save the life of his family, as they struggle to find their own path in this seemingly foreign way of life.
The complete first season of Ozark will be available to stream on Netflix starting on July 21, 2017.