Disney Unveils First Images From Ava DuVernay's 'A Wrinkle In Time'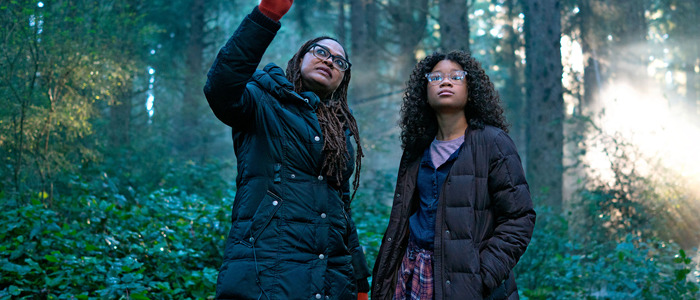 Selma and 13th director Ava DuVernay is making history as the first black woman to make a $100 million movie with Disney's live-action adaptation of Madeline L'Engle's 1962 novel A Wrinkle in Time. Now the Mouse House has unveiled some dazzling first-look images from the movie, and from these photos alone, it's clear the director put every penny of that budget to good use.
DuVernay previously shared some behind the scenes photos from the film's set (including some location shots from New Zealand), but this morning, Entertainment Weekly dropped some shiny new official photos for us to examine.
First up at the top of this article is DuVernay herself alongside the young actress Storm Reid, who's playing main character Meg Murry in the film. In the book, Meg goes on a quest to find her missing father, a government scientist who was working on a top secret project involving an inter-dimensional tesseract. "The first image [I had in my head] was to place a brown girl in that role of Meg, a girl traveling to different planets and encountering beings and situations that I'd never seen a girl of color in," DuVernay told EW.
Joining Meg on her journey are three supernatural beings: Mrs. Which (Oprah Winfrey), Mrs. Who (Mindy Kaling), and Mrs. Whatsit (Reese Witherspoon). You can check out the pic of Witherspoon on EW's site, but in the meantime, take a closer look at the two others and think about how much of that 100 mil was devoted to eye makeup. However much it was, it was totally worth it – these ladies look awesome.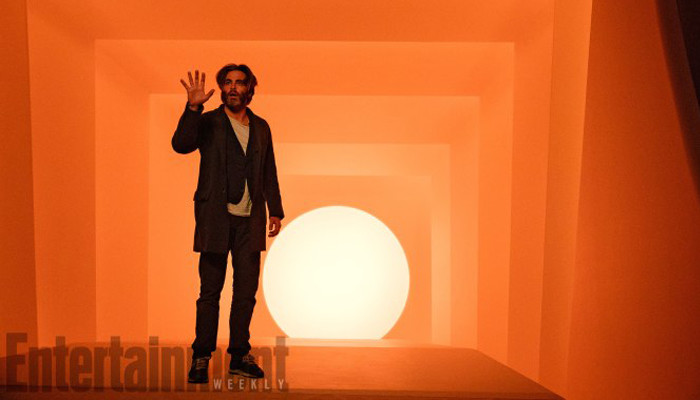 And finally, here's a photo of Chris Pine, who's playing Meg's missing father. I haven't read the book yet myself (I read an excerpt of it in an elementary school textbook and loved that, but somehow never got around to reading the full story), so I'm not sure if that trippy orange room is a visualization of another dimension – remember Christopher Nolan's take on the tesseract in Interstellar? – or if it's something else entirely.
Either way, I can't wait to see these characters, costumes, and production designs in motion, and the good news is that we won't have to wait very long: the first trailer drops this Saturday during a panel at Disney's D23 Expo in Anaheim, so be sure to check back here to watch that as soon as it makes its way online.
A Wrinkle in Time co-stars Gugu Mbatha-Raw, Michael Pena, Zach Galifianakis, Levi Miller, Andre Holland, and Deric McCabe, and it arrives in theaters on March 9, 2018.