Quentin Tarantino Met With Margot Robbie For Sharon Tate In Manson Family Murders Film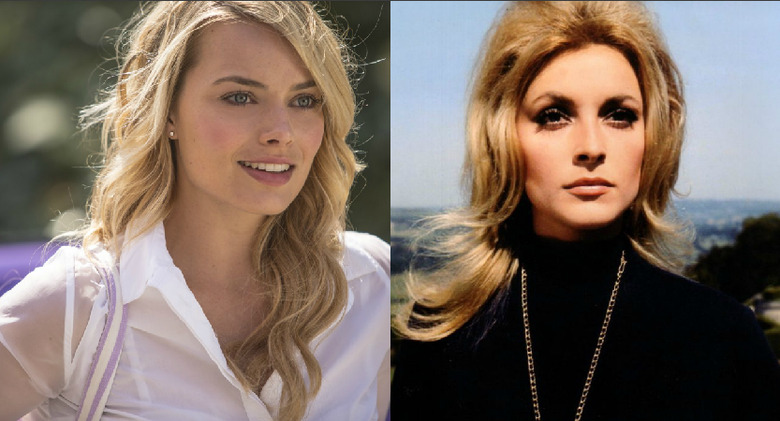 Quentin Tarantino has already generated a lot of buzz with the news that his next film — and his purported second to last film if he stays true to his 10-movie promise — will be about the Manson Family murders.
And with the Tarantino name comes his usual cabal of movie stars: Brad Pitt, possibly Jennifer Lawrence, who was in talks to play Daisy Domergue in The Hateful Eight, and now Margot Robbie.
Tarantino has reportedly met with Robbie to potentially play Sharon Tate, the actress-wife of Roman Polanski who was murdered by  followers Charles Manson on the night of August 8, 1969, according to Deadline. She and four others were slain in her and Polanski's house — where Manson believed a record producer who rejected him lived. Tate was eight-and-a-half months pregnant with a son at the time of her brutal murder. Manson and some of his followers were sentenced to life in prison for the murders.
There's no confirmation that Robbie will take on the role, which would be another high profile project for her after she reprises her role of Harley Quinn in the Suicide Squad sequel, and plays disgraced Olympic figure skater Tonya Harding in the biopic I, Tonya, which she is producing.
Deadline also reports that Samuel L. Jackson is also likely to play a lead in the film, which would make it Jackson and Tarantino's seventh movie together. The last film they made together was 2015's The Hateful Eight, in which Jackson played the lead for the first time after decades of scene-stealing supporting roles in Tarantino's previous films. (Yes, I know he was kind of a lead in Pulp Fiction, but that was really an ensemble movie.)
The news broke Tuesday that Tarantino was talking to "A-list" actors about his "unique take on the Manson Family murders." Names in the mix include Brad Pitt and Jennifer Lawrence, with Pitt — who Tarantino worked with in Inglourious Basterds — reportedly circling the role of the detective investigating the murder.
The Manson Family murders is an unusual story for Tarantino to tackle, as he has never before made a film based on a true story. It certainly fits his fixation on gruesome violence and malicious characters, but he may have to tread carefully since the story is based on the traumatic events of real people, some of whom are still alive. I'm not sure if Tarantino can unleash his brand of cartoonish gore on a savage murder that shocked so many — though I'm curious to see exactly how he will approach it.