'The Shallows' Director Jaume Collet-Serra Might Direct 'Suicide Squad 2'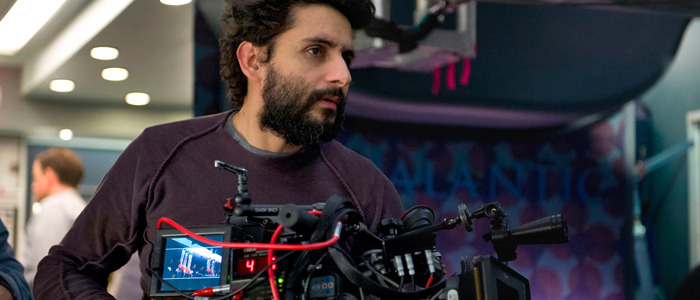 After a lengthy search, executives at Warner Bros. and DC Films may have finally found their Suicide Squad 2 director. Deadline reports that Jaume Collet-Serra, the Spanish filmmaker behind movies like Orphan, The Shallows, and the Liam Neeson vehicles Unknown, Non-Stop, and Run All Night is now the frontrunner to helm the villain-centric comic book movie sequel.
The report stops short of confirming that Collet-Serra is officially in the driver's seat, instead saying that the "studio is focused on" him to take over from David Ayer, who wrote and directed the original film last year. So while it doesn't sound like the ink is dry on the contracts just yet, it wouldn't surprise me if an official studio confirmation comes down the pike soon; WB distributed Orphan, Unknown, and Run All Night, and Collet-Serra has proven he can deliver profitable movies operating with mid-range budgets.
Will Smith and Margot Robbie are reprising their roles as Deadshot and Harley Quinn (respectively) in Suicide Squad 2, which has been a priority for the studio. The first film, which centered on a group of imprisoned supervillains forced by a shadowy government agency to team up and save the world, made over $745 million worldwide but was critically reviled – largely because it's a sloppily-edited story that reeks of studio meddling. It famously had a laundry list of problems, including the fact that Ayer wrote the script in just six weeks and, most problematically of all, there were such powerful clashes behind the scenes about the movie's tone that the studio enlisted a trailer editing company to create a separate edit of the final movie, which ultimately became the final cut that was shipped to theaters.
Warner Bros. previously met with Mel Gibson to potentially direct the sequel, but considering the way many of Collet-Serra's previous films have fully embraced B-movie silliness while still showing a strong grasp of craft, he sounds like a better pick to direct Suicide Squad 2. And with the overwhelmingly positive response to Wonder Woman, we know Geoff Johns and Jon Berg are looking to ditch the dark and gritty vibe of the DC Extended Universe and make the movies fun. But I'm still worried about this movie because it's being written by Adam Cozad, whose only produced credits thus far include the forgettable Jack Ryan: Shadow Recruit and last year's The Legend of Tarzan.
The movie could begin filming as early as next year, but it doesn't have an official release date staked out yet. Perhaps this time the studio will make sure the script is up to snuff and everyone is on the same page about what kind of movie it will be before they get in over their heads again.