Sequel Bits: 'Fast And Furious 9,' 'Jurassic World: Fallen Kingdom,' 'Bumblebee,' And More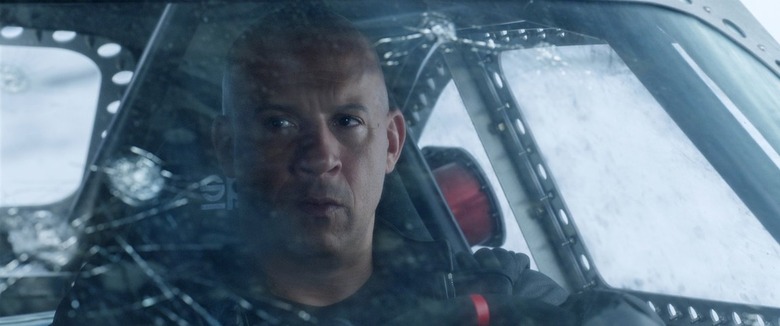 In today's edition of Sequel Bits:
Charlize Theron discusses Mad Max and another Fast and Furious film.
Director F. Gray Gray comments on Michelle Rodriguez's recent statement on the Furious franchise.
A new poster for the next Saw film, Jigsaw.
Photos from the last day of the Jurassic World: Fallen Kingdom shoot.
And more!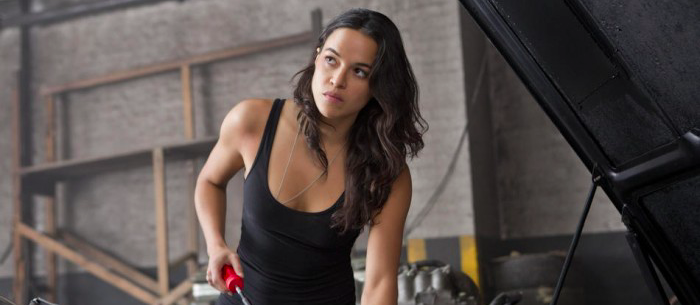 Michelle Rodriguez is considering leaving the Fast and Furious franchise. "F8 is out digitally today, I hope they decide to show some love to the women of the franchise on the next one," she recently said, "Or I just might have to say goodbye to a loved franchise." These films do put their male characters at the forefront, usually providing them with the biggest arcs, the craziest action hero moments, and most of the jokes. When Screen Rant asked director F. Gary Gray about Rodriguez's recent comment, he replied:
First of all, I love Michelle. I love her. And I hope she finds some satisfaction moving forward. I, personally, can only speak for Fate of the Furious. I can only speak for the eighth installment and I personally feel like I think we did a pretty good job. Given how strong Charlize's character is in Fate of the Furious – she was an amazing antagonist, hands down one of the best antagonists in the entire franchise. I had a blast working with Helen Mirren – the Queen came in and gave a cameo, I thought she was amazing. I actually enjoyed what Michelle delivered and also Natalie Emmanuel. I can't speak to her personal feelings about the entire franchise because I'm only responsible for one, so I hope as this franchise grows and progresses she finds some satisfaction in how it all comes together, but I can only really speak to this one movie. And I think that the first female villain by Charlize who was amazing, I don't know if you can include this in that complaint. I'm not really sure, maybe you can, but I don't think so.
Theron's character, Cypher, wasn't a very substantial role. The villain often spent her time behind computer monitors, threatening Dom again and again, and was never too involved in the action. It was far from the film or the series' juiciest or most fun role.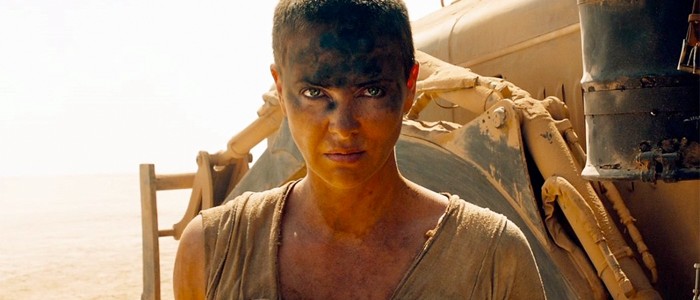 A role that gave Charlize Theron something great to do in her every scene? Mad Max: Fury Road. One of the three Mad Max scripts director George Miller co-wrote was a Furiosa prequel. Theron told Variety she'd play the character again, but her and Warner Bros. are still waiting on the call from Miller:
I'd love to. There were three scripts. They were written as back stories to Max's character and to Furiosa's character. But at the end of the day, this thing lives and breathes with [director] George [Miller]. I think Warner Bros. knows that. We are all waiting for him to show us the way.
As for whether she'll return to the Fast and Furious franchise, she's still not sure, but plans on discussing it with Universal.
This is a wrap for Jurassic World: Fallen Kingdom! What a journey! Thank you to everyone that made it possible. #JurassicWorldFallenKingdom pic.twitter.com/dtMsNDvZwP

— JA Bayona (@FilmBayona) July 9, 2017


Jurassic World: Fallen Kingdom has wrapped shooting. To celebrate, director JA Bayona shared the video above of Chris Pratt enjoying himself, hopefully in character as Owen in a scene we'll see in this movie, due out next summer. The film's co-writer and producer, Colin Trevorrow (The Book of Henry), congratulated the cast and crew following their hard work and shared a great pic of Bayona on Twitter:
Congratulations @FilmBayona, cast and crew. #wrap pic.twitter.com/hPrEfvCnaP

— Colin Trevorrow (@colintrevorrow) July 9, 2017
Howard posted a nice photo of her and Pratt from the set as well:
Day #60 and that's a wrap!
Honestly, I ugly cried. Bye, Hawaii!#jurassicworld #jurassicworld2 #JurassicWorldFallenKingdom pic.twitter.com/W7gyVShHWa

— Bryce Dallas Howard (@BryceDHoward) July 11, 2017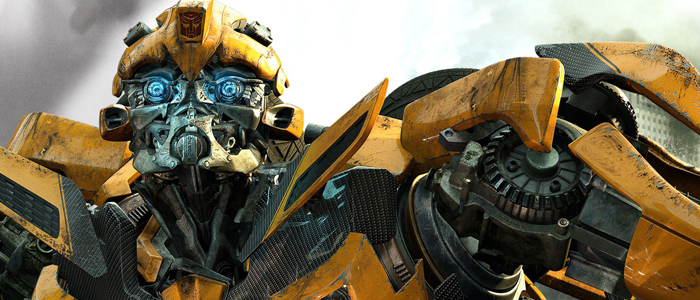 One 2018 summer movie that's about ready to start shooting is going to get a helping hand from the state of California. Travis Knight's Bumblebee spinoff, which is set in the 1980s and stars Hailee Steinfeld, is getting a huge tax break. The biggest the state has offered so far, in fact. According to the LA Times, the film is getting a $22 million tax credit. That's $4 million more than what Disney got on A Wrinkle in Time. Knight is going to shoot all of the movie in Los Angeles and Northern California.
Taking a complete 180-turn from the Hasbro film, here's another movie hoping to keep its franchise alive and well: Jigsaw. The latest Saw movie is going to have a presence at next week's San Diego Comic-Con. In anticipation for a panel featuring its two very clever and talented directors, Michael and Peter Spierig, Lionsgate has released the first poster for the sequel, which comes out on October 27. The Daybreakers and Predestination directors being behind the latest sequel certainly raises my expectations.