'Goon: Last Of The Enforcers' Trailer: Seann William Scott Hits The Ice Again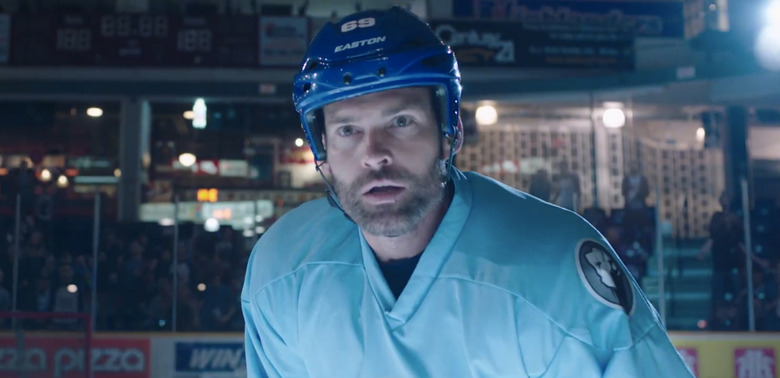 Comedy sequels are already a rare breed of movie, but sports comedy sequels are seen even less. But that didn't stop actor Jay Baruchel from getting his passion project off the ground: a sequel to the hockey comedy Goon that he wrote back in 2011. Take Me Home Tonight director Michael Dowse was at the helm of the first film, co-written by Seth Rogen's writing partner Evan Goldberg, but now Jay Baruchel himself has gotten behind the camera for the sequel.
Goon: Last of the Enforcers finds Seann William Scott returning as hockey enforcer Doug Glatt, sidelined after taking one big hit during a fight with the league's new hot shot Anders Cain (Wyatt Russell of 22 Jump Street). Left behind by the sport he loves and suffocated by home life with a baby on the way, Doug "The Thug" Glatt is forced to take lessons from his former rival (Liev Schreiber) in order to learn how to fight in the ice rink again.
Hit the ice with the Goon 2 trailer below.
Another interesting wrench in Doug's return to hockey is that the man who knocked him out of hockey has suddenly become the new team captain of his old team, the Halifax Highlanders. We don't get much of taste of how that dynamic is going to come into play just yet, but I'm sure that the team will have to struggle before it finds its footing on the ice again.
As we said, comedy sequels are few and far between, mostly because they're quite hard to pull off successfully. Goon wasn't a runaway hit, though it's certainly a solid sports comedy, so it doesn't have much to live up to except to please fans of the original, which has become sort of a cult favorite. It's the cast that has me most excited to see this sequel finally come around, not to mention the fact that this is Jay Baruchel's directorial debut.
The rest of the cast features Alison Pill, André Grondin, Callum Keith Rennie, Jason Jones, Elisha Cuthbert, Kim Coates and Jay Baruchel himself, along with T.J. Miller as one of the "Sports Desk" announcers, which should prove funny.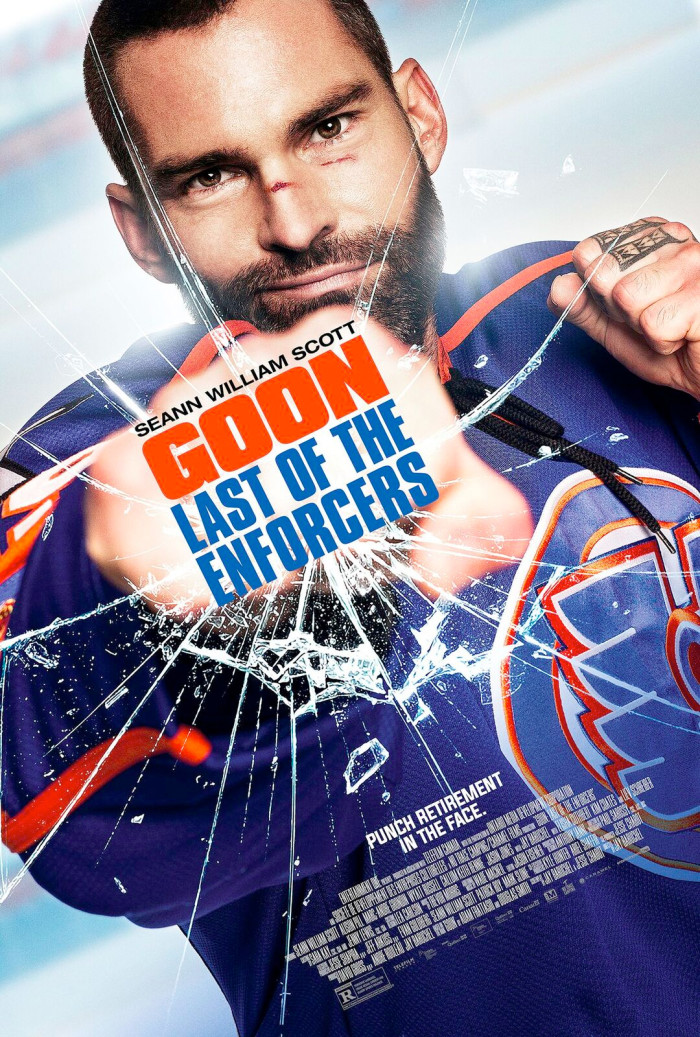 A lockout has brought a crew of new players to the Halifax Highlanders, but there's a notable omission from the line-up... and that's none other than Doug "The Thug" Glatt (Seann William Scott). The enforcer has been sidelined by one too many hits, is married with a baby on the way, and has a new job as an insurance salesman. But when rival Anders Cain (Wyatt Russell) becomes the Highlanders captain, and new ownership threatens to tear the team apart, 'The Thug' is forced back into action.
Goon: Last of the Enforcers hits Digital HD and select theaters on September 1.