'Fate Of The Furious' Director's Cut Has More Action, Humor, And Dominic Torretto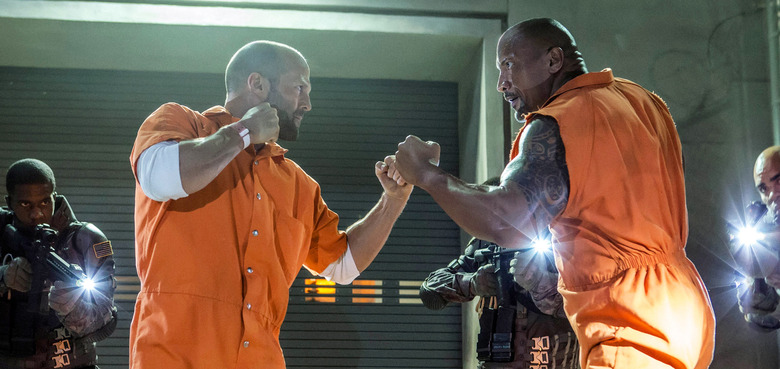 The director's cut of The Fate of the Furious is 13 minutes longer. This franchise has a more-is-more attitude, which generally works in its favor, so even more of Dom and the family probably sounds all right for fans of the series. Director F. Gary Gray says his cut has more action and humor, but also punches up some of the characters and provides some breathing room.
Below, the Straight Outta Compton director discusses The Fate of the Furious director's cut.
Gray says some of the new additions aren't immediately noticeable, but that the movie does feel a little different. As for the big changes, the broken family's trip to New York, Cuba, and Russia have all been extended. Speaking with ScreenRant, Gray also says there's more between the two morose characters who hurt the film's pacing and momentum in the theatrical cut, Dominic Torretto (Vin Diesel) and Cipher (Charlize Theron):
I said, "Hey listen, my original was longer. Let's figure out how we can put more action more laughs more character in an extended [version]. And the studio agreed that there was a lot of great stuff that ended up on the floor, so we ended up putting 13 minutes back into the movie. If you watch any of my movies you know I love humor no matter what the genre is, so there's more humor – it's funnier. More Roman, more Lamborghini, more action, more hacked cars, more Cuba, more of some of the kind of the great's action moments. But there's also a few dramatic moments that I got a chance to let breathe a little. There are few between Charlize's character and Vin's character, so I'm really happy that they gave the audience option of watching an extended version. It's a little edgier and funnier, so that's what this cut represents and I hope that everybody gets a chance to see it.
The extended cut is not R-rated, but Gray said the tone is the most adult of the series, which is kind of funny considering the third act chase has Roman in a Lamborghini – a highlight of the film – and Dwayne Johnson guiding a missile with his hands. There were actually huge chunks from that chase sequence in Russia removed from The Fate of the Furious. Gray had to tighten the pace for the theatrical cut, but the final set piece plays out longer in the director's cut. That sounds like the most surprising addition considering the final action scene already felt like it just kept going on without much build-up or suspense.
The Fate of the Furious is now available on Blu-Ray.