HBO To Premiere Feature-Length Documentary On Steven Spielberg This October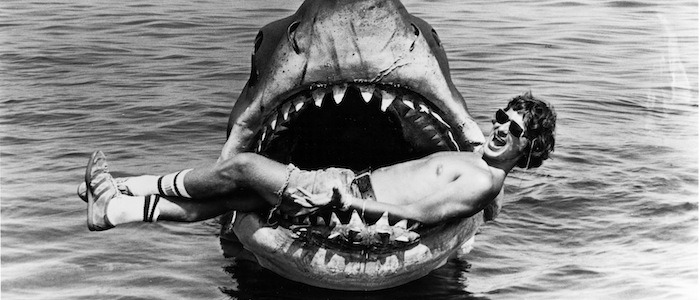 Steven Spielberg has been making great movies so consistently for so long that it sometimes feels like we take him for granted. Maybe a new documentary, titled Spielberg and coming to HBO later this year, can remind us that the man behind Jaws, Raiders of the Lost Ark, E.T.: The Extra-terrestrial, Jurassic Park, and Schindler's List is probably the greatest filmmaker of all time and that we should treasure his filmography. Heck, even his duds inspire interesting conversations.
HBO announced the feature-length documentary today, noting that it will premiere on October 7, 2017, when it will also be available on HBO NOW, HBO GO, and HBO On Demand. Here's their description of the doc, which will explore Spielberg's entire life and career:
Steven Spielberg has built an unrivaled catalogue of groundbreaking films over the course of his nearly 50-year career. Charting the evolution of this iconic figure, Lacy draws on nearly 30 hours of exclusive interviews with the director, who opens up about his bittersweet childhood and lifelong obsession with moviemaking, his precocious early work as a TV "wunderkind," his rise to fame through an incredible string of blockbusters, his later forays into more serious dramatic films, and the personal and professional relationships he's cultivated through the years. [...] The result is a remarkably intimate portrait that combines Spielberg's compelling first-person narrative with an in-depth exploration of the creative process and craftsmanship that have set him apart, highlighting themes such as separation, reconciliation, patriotism, humanity and wonder, which recur throughout his work.
Spielberg is produced and directed by Susan Lacy, who has won 10 Emmy Awards for her television documentary work. With such an experienced director behind the camera, I hope this is more than a surface-level examination of Spielberg's work. He's been so famous and so scrutinized for so long that I worry most of the interesting anecdotes will be old news. However, the director is famously press-shy (he doesn't even record audio commentaries) and if there are untold stories or unique revelations to be found, this could be a must-watch for movie fans.
The doc will be produced by Emma Pildes and Jessica Levin and edited by Deborah Peretz. The laundry list of talking heads interviewed for the film include J.J. Abrams, Christian Bale, Drew Barrymore, Cate Blanchett, Francis Ford Coppola, Daniel Craig, Daniel Day-Lewis, Brian de Palma, Laura Dern, Leonardo DiCaprio, Richard Dreyfuss, Ralph Fiennes, Harrison Ford, David Geffen, Tom Hanks, Dustin Hoffman, Holly Hunter, Jeffrey Katzenberg, Ben Kingsley, Kathleen Kennedy, George Lucas, Liam Neeson, Martin Scorsese, Oprah Winfrey and Robert Zemeckis.