'Lemon' Trailer: Brett Gelman Plays A Gloomy And Friendless Dud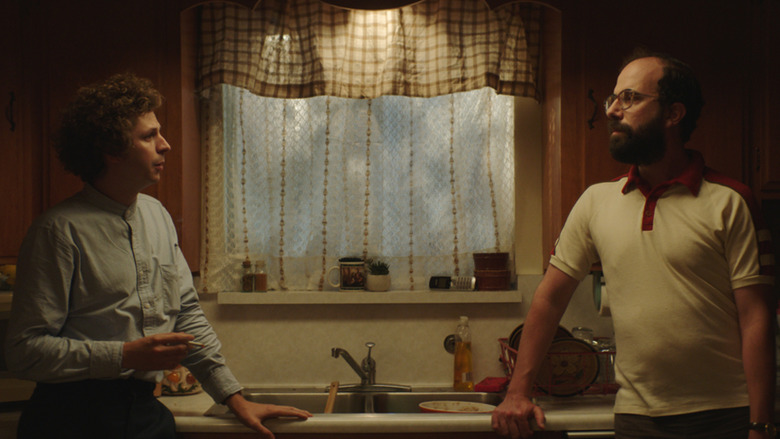 Brett Gelman can simultaneously make one laugh as they want to cringe and shrivel up into a ball. He does so often on Netflix's Love, but he's brought that particularly great skillset to other comedies over the years. Gelman recently co-wrote and starred in a film which looks like it'll have some good uneasy laughs, Lemon, which is co-written and directed by Janicza Bravo.
Below, watch the Lemon trailer.
The comedy is Bravo's feature directorial debut. She's directed theater and nine short films in her career, including one that was accepted into Sundance four years ago, "Gregory Go Boom." It won the Short Film Jury Award for Fiction at Sundance, and it also starred Gelman and Michael Cera. Bravo most recently directed episodes of Atlanta and Divorce. It took her five years to get her first feature made, which is about Isaac Lachmann (Gelman).
Lachmann is a 40-year-old actor mostly watching life pass him by, as he directs a small theater production of "The Seagull." He lives a life of mediocrity. Lachmann is, as the title says, a lemon, something broken. Isaac Lachmann sounds like a spot-on name for the character. There's something off about it, clearly like the character.
In Lemon, Gelman is surrounded by nothing but talent: Michael Cera, Nia Long, Judy Greer, Fred Melamed, Marla Gibbs, Jeff Garlin, Gillian Jacobs, Martin Starr, and Megan Mullally. The trailer released by Magnolia seems to tell audiences exactly what the movie is:
About two months after Lemon premiered at the Sundance Film Festival (where our own Peter Sciretta wasn't a fan), Magnolia picked up the film around the time it played at South by Southwest. Bravo's comedy looks like the divisive type, but the reviews have been majoritively positive, with praise for Gelman and some thoughtful absurdity. After watching the trailer, I'm definitely more interested in experiencing a glimpse into the life of Isaac Lachmann with an audience than from home when it hits VOD.
Lemon: a person or thing that proves to be defective, imperfect, or unsatisfactory. Isaac Lachmann is a dud. Isaac Lachmann is 40. Isaac Lachmann is a man in free fall immobilized by mediocrity. His career is going nowhere. His girlfriend of ten years is leaving him. And his overbearing family doesn't help matters. What did he do to deserve this? Things were supposed to work out differently for him. Isaac Lachmann had big dreams. Now he just watches as life unravels.
Lemon opens in limited release and available on iTunes on August 18.