'Moonlight' Director Barry Jenkins' Next Movie Will Be 'If Beale Street Could Talk'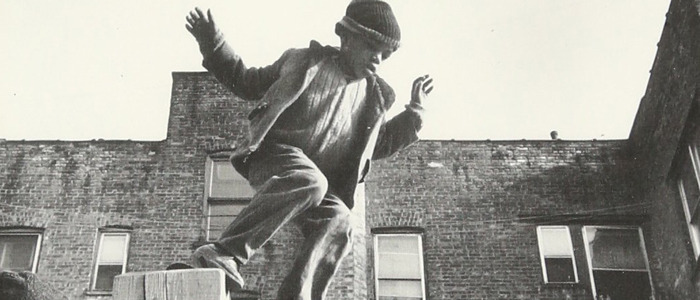 We may receive a commission on purchases made from links.
As you might expect from the creator of this year's Oscar winner for Best Picture, Moonlight director Barry Jenkins has been keeping busy. He hopped over into the TV world to direct the fifth episode of Justin Simien's excellent Netflix series Dear White People, and Jenkins is staying in that medium to write and direct a small screen adaptation of Colson Whitehead's best-selling novel The Underground Railroad for Amazon.
But fear not, movie lovers, because Jenkins won't be in the TV realm for long. He's just set up his next movie: an adaptation of James Baldwin's acclaimed book If Beale Street Could Talk.
Variety has the news about Jenkins' developing If Beale Street Could Talk movie, and they report that he'll be reuniting with Brad Pitt's Plan B production company (who backed Moonlight) and teaming for the first time with Megan Ellison's Annapurna Pictures.
Here's the synopsis of If Beale Street Could Talk from Amazon:
In this honest and stunning novel, James Baldwin has given America a moving story of love in the face of injustice. Told through the eyes of Tish, a nineteen-year-old girl, in love with Fonny, a young sculptor who is the father of her child, Baldwin's story mixes the sweet and the sad. Tish and Fonny have pledged to get married, but Fonny is falsely accused of a terrible crime and imprisoned. Their families set out to clear his name, and as they face an uncertain future, the young lovers experience a kaleidoscope of emotions–affection, despair, and hope. In a love story that evokes the blues, where passion and sadness are inevitably intertwined, Baldwin has created two characters so alive and profoundly realized that they are unforgettably ingrained in the American psyche.
Jenkins has been hoping to make this film for years – he wrote the screenplay in 2013, in the same stretch he wrote Moonlight – and he's since secured the rights from Baldwin's estate to make it happen. Baldwin's sister, Gloria Karefa-Smart, issued a statement about the upcoming film:
"We are delighted to entrust Barry Jenkins with this adaptation. Barry is a sublimely conscious and gifted filmmaker, whose Medicine for Melancholy impressed us so greatly that we had to work with him."
I'm sure Moonlight's Oscar didn't hurt, either.
Medicine for Melancholy is in my Netflix queue right now, and a Netflix DVD rental (yes, I'm one of those people who still subscribes to the disc plan!) of last year's documentary about James Baldwin, entitled I Am Not Your Negro, is sitting on my entertainment center as we speak. I admit that I'd probably have a lot more to say about this news if it broke a few days from now and I had enough time to catch up with both of those films. But having seen Moonlight and that devastating Dear White People episode, it's obvious that Jenkins is a tremendously talented guy who's able to infuse whatever story he's telling with empathy and emotion. Any new project from him is worth getting excited about – especially something as momentous as a return to making movies.
There's always the very real possibility that entertainment creators will stick around in the TV world once they've had a taste of that level of storytelling because, as has been exhaustively documented over the past few years, mid-budget movies geared toward adults have increasingly vanished and those types of stories have migrated to television, where long-form narratives have room to thrive and streaming services like Netflix and Amazon are willing to incentivize creators to join in. Seeing Jenkins return to making movies so quickly is good news for the film industry, and I look forward to finally catching up with his earlier work and continuing to follow him through If Beale Street Could Talk and beyond.