Christopher Nolan Reveals What It Would Take For Him To Direct James Bond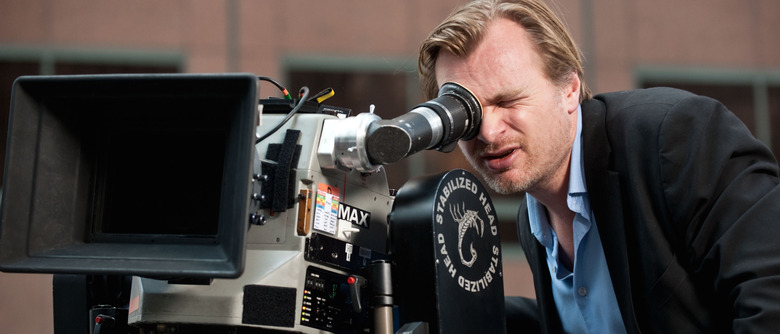 The future of the James Bond franchise is still up in the air. Not only do we not know where the rights for the franchise will end up now that Sony Pictures and MGM are no longer in control of the secret agent on the big screen, but Daniel Craig hasn't even signed on to return as 007. That has left many fans speculating and wondering what's in store for James Bond, and that includes thinking about who should get behind the camera for his next mission.
One of the filmmakers who is on almost everyone's wishlist to direct a James Bond movie is The Dark Knight and Inception director Christopher Nolan. Though you might think Nolan wouldn't be keen on returning to franchise filmmaking, the director has a soft spot for James Bond and has previously expressed interest in directing one of 007's movies. However, if Nolan were to direct a James Bond movie, there's really only one way he could see himself doing it.
Find out below what scenario would need to be happen for us to see Christopher Nolan directing James Bond.
In an interview with Playboy magazine, snagged from the digital version posted to Imgur, Nolan had this to say when asked if he would ever tackle a James Bond movie:
"A Bond movie, definitely. I've spoken to the producers Barbara Broccoli and Michael G. Wilson over the years. I deeply love the character, and I'm always excited to see what they do with it. Maybe one day that would work out. You'd have to be needed, if you know what I mean. It has to need reinvention; it has to need you. And they're getting along very well."
That means we shouldn't expect Christopher Nolan to get behind the camera if Daniel Craig ends up returning as James Bond. And for what it's worth, The Mirror just recently reported that the actor has finally come around with a decision to reprise his role as 007. Furthermore, producers want to replicate the success they had with Skyfall back in 2012 by getting Adele back to sing the theme song. This source is more on the gossip side of entertainment news though, so take that with a grain of salt.
Still, if Daniel Craig does indeed return as James Bond, then we likely won't get to see Christopher Nolan directing one of his adventures until it's time to reboot the franchise yet again with a new actor in the role. As of now, we don't even know what that kind of James Bond would look like, but merely the prospect of seeing it is certainly exciting.
Do you want to see Christopher Nolan direct a James Bond movie eventually?