Alan Silvestri Replacing John Williams On Steven Spielberg's 'Ready Player One'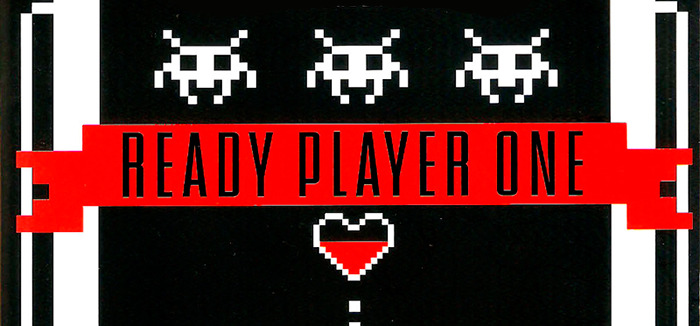 With the exception of The Color Purple and Bridge of Spies, composer John Williams has been responsible for scoring every single feature film that Steven Spielberg has directed. However, we'll be adding one more movie to that list in the near future.
Though John Williams was previously attached to provide the score for Steven Spielberg's adaptation of Ernest Cline's sci-fi adventure Ready Player One, he will now be replaced by Back to the Future composer Alan Silvestri. But don't worry, we'll still be getting a new score from John Williams on another Steven Spielberg movie before Ready Player One even hits theaters.
Variety has word of the Ready Player One score being taken over by Alan Silvestri. The reason for the swap in composers is because John Williams is also slated to score The Papers, the upcoming true story of the controversial publication of classified documents known as the Pentagon Papers in the early 1970s. Since The Papers and Ready Player One will be in post-production at the same time, Williams just doesn't have time to keep up with both.
The hiring of Alan Silvestri is an interesting one, if only because Steven Spielberg produced the Back to the Future trilogy for which the composer provided the scores. An official statement from Amblin Productions pointed out the same thing, "Steven and John decided Alan Silvestri was the perfect choice for Ready Player One since Steven has worked (as a producer) with Alan on the Back to the Future films in the '80s and Alan has scored other films for Steven's Amblin and DreamWorks."
This is especially cool since Ready Player One is supposed to have a handful of references to Back to the Future, so maybe we'll get a few little musical cues referencing his iconic theme from the film.
Ready Player One will be the highest profile movie that Alan Silvestri has scored since The Avengers in 2012. But it won't be the only score we get from the composer in 2018 since he's also working on Avengers: Infinity War. We can't wait to hear the score when Ready Player One hits theaters on March 30, 2018, and maybe we'll even get a taste of it when the movie gets teased at San Diego Comic-Con later this month.
As for The Papers, it will mark the 28th time that John Williams has collaborated with Steven Spielberg, and the movie will hit theaters in time for awards season on December 22 with a wider release coming January 12, 2018.