'Spider-Man: Homecoming' Director Jon Watts Not Confirmed For The Sequel, Tom Holland Says Differently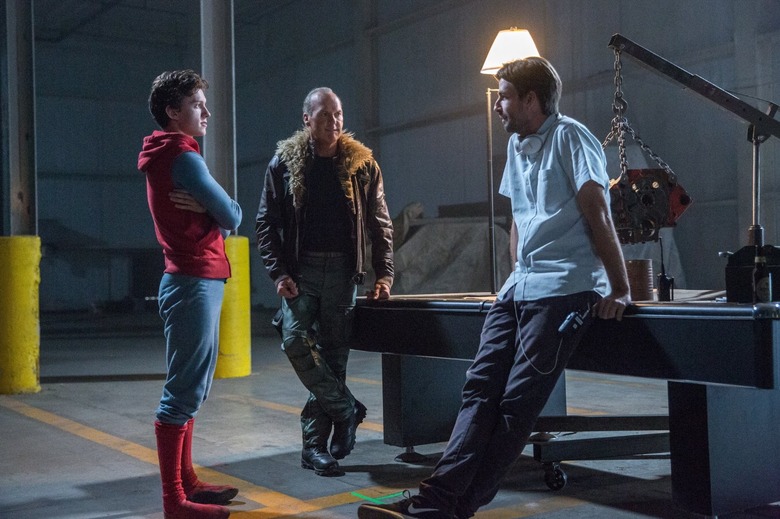 Spider-Man: Homecoming has enough buzz and critical praise — as well as estimates of a $100 million opening weekend at the box office — to all but greenlight and usher in the next few Spider-Man movies with star Tom Holland. But while fans are clamoring for more, director Jon Watts still won't confirm if he'll return to helm the sequel.
It's lucky then that we have Holland and his notoriously loose lips to give us hope that Watts will be back to direct the Spider-Man: Homecoming sequel. Marvel should really keep a tight leash on this kid.
Unlike his young star, Watts seems to have taken the Marvel marketing seminar on keeping movie secrets under lock and key. Watts spoke to Entertainment Weekly about what to expect next for the webslinger after Spider-Man: Homecoming, the sixth Spider-Man movie in 15 years but the first to feature the Marvel Cinematic Universe version of Spidey played by Holland.
Watts was frustratingly, though understandably, vague on his prospects for the untitled sequel to Spider-Man: Homecoming, dodging the question on whether he would return to direct the second film:
"For me it's one movie at a time. I can't wait to see Infinity War because I know what they're doing but I don't know the specifics. I feel like with Tom and with Spider-Man in this Marvel universe we're just scratching the surface of what we can do."
Holland was hilariously not so coy to EW, confidently stating that Watts would return.
"[Watts] is coming back for the next one. We can't do another Spider-Man movie without Jon Watts."
Marvel is fortunate that the teen wunderkind is so good in the role, because he keeps endangering the notoriously tight ship they run around their secrets — which I find endlessly enjoyable.
Of course, this isn't official confirmation that Watts is returning, despite the enthusiasm from his star. Watts may be waiting for the box office returns from Homecoming to negotiate the pay for his return, as he was a fairly untested director when he first signed on to direct the superhero film, with only horror film Clown and indie film Cop Car under his belt. But I would be surprised if he didn't return for the sequel — Watts had enthusiastically campaigned to Marvel and Sony to let him direct Homecoming, and he has already teased story ideas for the sequel, which is scheduled to hit theaters in July 2019 after Avengers: Infinity War.
Spider-Man: Homecoming is in theaters now.