'What Would Diplo Do?' Trailer: James Van Der Beek Headlines A Viceland Comedy Series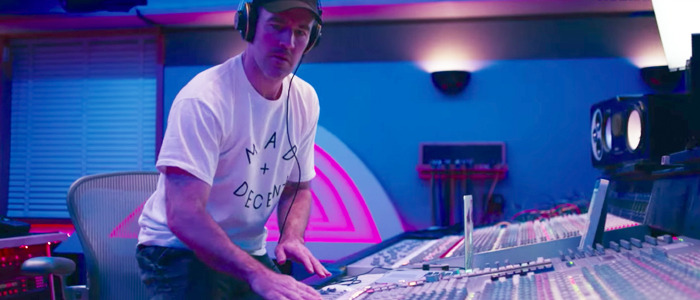 The first song many people still think of when they think of James Van Der Beek is Paula Cole's "I Don't Want to Wait," which was the theme song of his WB teen TV series Dawson's Creek. But the actor is looking to change that tune by playing a comedic version of producer/singer/songwriter Diplo (he's one half of Jack Ü with Skrillex and a founder of Major Lazer) in a new Viceland series called What Would Diplo Do? This looks like it could be Van Der Beek's version of the Lonely Island's underrated comedy Popstar: Never Stop Never Stopping – only as a TV show instead of a movie. Check out the first What Would Diplo Do trailer below.
What Would Diplo Do? trailer
In addition to starring as the lead character, Van Der Beek produces and wrote this mockumentary series, which was sparked by his appearance in a jokey video last year promoting Diplo's Mad Decent Block Party:
Looks like swordplay made the jump over to the Viceland show along with the skewering of EDM (electronic dance music).
Van Der Beek's evolution from TV star to comedy actor may not have come as quickly or dramatically as, say, Neil Patrick Harris's (whose appearance in Harold and Kumar Go to White Castle reshaped him in the public eye), but Van Der Beek also played a heightened version of himself in ABC's short-lived comedy Don't Trust the B in Apartment 23 years after he left Dawson's Creek. (He also popped up as a guest star on NPH's How I Met Your Mother.)
Bobby Lee, H. Michael Croner, and more co-star in this series, which we're hoping proves to be a solid source of consistent comedy instead of an eye-rolling experiment that falls on its face. Some of the bits look a little stale in the wake of Popstar (this ditzy version of Diplo seems similar to Andy Samberg's delightfully idiotic musician Connor 4 Real), but it seems like Van Der Beek is really giving this his all, and a lot of times a great performer can save a lackluster joke through the sheer power of his or her charisma.What Would Diplo Do? premieres on Viceland on August 3, 2017.
Being an international superstar DJ & producer doesn't make you good at life. But ain't nobody got put on this earth 'cause they were perfect, right? So as long as we're still in the game, we got a chance to get it right.