'The Batman' Director Matt Reeves Already Has Ideas For A Trilogy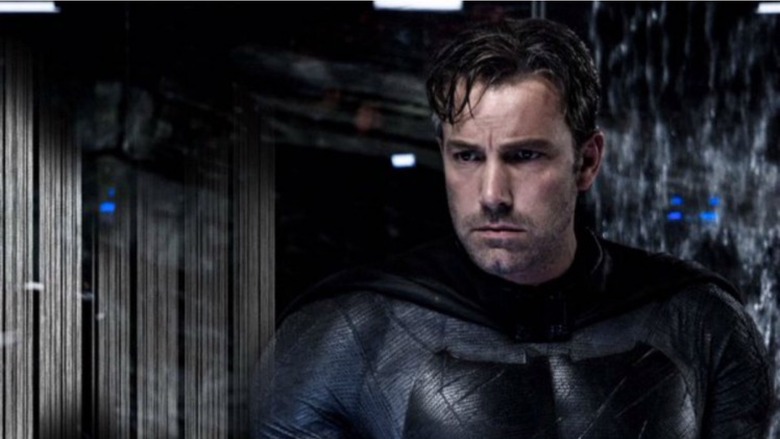 Matt Reeves is riding high off the buzz and acclaim for his upcoming blockbuster masterpiece War for the Planet of the Apes, and it's already got him thinking ahead about his next tentpole task: The Batman. Specifically, The Batman and its possible two sequels.
Reeves has said that he has been bouncing around ideas for a Batman trilogy within the DC Extended Universe. While he does plan to only focus on The Batman for now, Reeves has essentially admitted that he would be willing and eager to direct two more Batman films, should DC Films allow him to enact his vision. Hopefully, Ben Affleck could be persuaded to stick around for that long.
Reeves was chosen to direct The Batman after star Ben Affleck stepped down from directing the solo Bat flick. While Reeves is currently in the midst of his press tour for War for the Planet of the Apes, the director has been able to draw more than a few parallels to the capper to the intellectual blockbuster trilogy (he directed 2014's Dawn before this year's War) and the Caped Crusader.
The comparison is smart — the Planet of the Apes trilogy has been lauded for elevating the blockbuster genre to higher level, and Reeves brings that goodwill to an embattled DC Film that has the burden of living up to Christopher Nolan's landmark Dark Knight trilogy.
In an interview with Fandango, Reeves spoke about moving on from one genre film to another, and how he'll bring what he's achieved with Planet of the Apes to Batman:
"And when [screenwriter] Mark [Bomback] and I began [Dawn of the Planet of the Apes], we knew what our goals were, but we didn't know how we were gonna get there, and I would say that that more relates to the way that I see a Batman story, is a kind of ambition for a series of stories, but really the most important thing is gonna be to tell a vital first story."
Reeves earned some nods of respect from the DC fan community when he proposed that he'll be taking a Hitchcockian approach to that "vital first story" of The Batman, adding a noir twist to the World's Greatest Detective. If Reeves can pull off what he promises, there's a good chance that DC Films will keep him on for a full-fledged trilogy. Reeves continued:
"I have ideas about an arc, but really, the important thing is just to start ... you have to start with one.  You know, you have to start with a story that begins something."
It may take some convincing to keep star Ben Affleck around for those next two films, considering the rumors that Affleck was thinking of stepping away from the role. Affleck was originally writing the script alongside DC Films co-head Geoff Johns, but after he left the director's chair, rumors sprung up that Affleck was considering leaving the role of Batman altogether. Affleck will stick around as Batman for Justice League and Reeves confirmed that he will play star in The Batman, but it's tenuous as to whether Affleck will continue after that first solo film. But if Reeves can bring back the critical acclaim to Batman and continue the DCEU on an upward path after the success of Wonder Woman, maybe Affleck will don the cape once — or twice — more.
The Batman doesn't have a release date yet, but 2019 seems likely.