Sequel Bits: 'Jurassic World: Fallen Kingdom' Wraps This Week, 'Godzilla 2' Set Photos, And More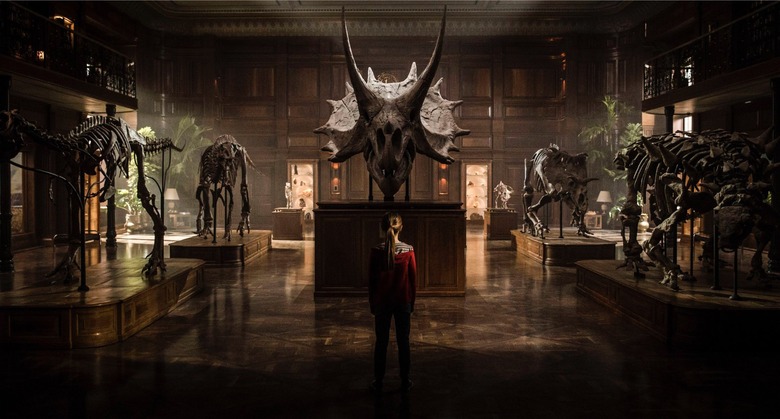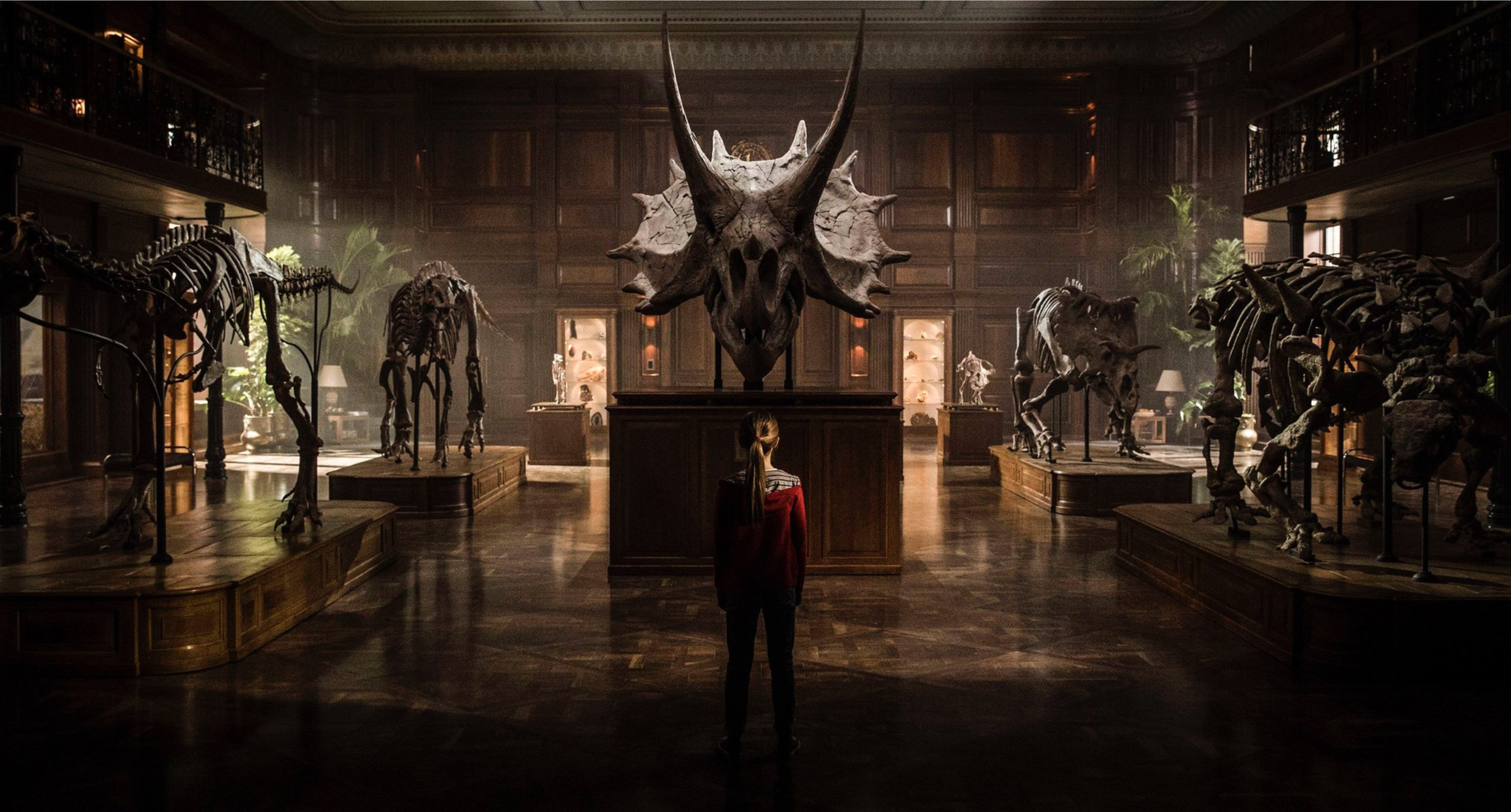 In this edition of Sequel Bits:
Jurassic World: Fallen Kingdom wraps production this week
Vin Diesel addresses the latest Fast & Furious controversy on Instagram
A bunch of photos from the set of Godzilla 2
The future of the Transformers franchise
Will Ferrell has talked about making a Step Brothers 2
And more!
@FilmBayona getting his actors into the perfect state of terror–

Day 50#jurassicworld #jurassicworld2 pic.twitter.com/5PZm0cXh62

— Bryce Dallas Howard (@BryceDHoward) June 20, 2017


Bryce Dallas Howard shared this video from the set of Jurassic World: Fallen Kingdom which doesn't reveal anything visually, but gives us some insight into director J.A. Bayona's methods of getting his actors to react to the idea of dinosaurs chasing them around.
As JW2 wraps up it's final week, a big thanks and lots of dancing for fantastic London and Hawaii crews! @JurassicWorld #JurassicWorld2 pic.twitter.com/29iXTxKCL7

— Frank Marshall (@LeDoctor) July 3, 2017
Speaking of Fallen Kingdom, producer Frank Marshall shared this image of him DJ-ing for the crew and announced that the movie wraps production this week. Notice his dino shirt, which has the initials "DJMF" on it: that stands for DJ Master Frank, his musical moniker (and also the name of a playable character in the LEGO Jurassic World video game).
This is Whit Norris, our sound mixer. He built Behemoth, a speaker that allows me to blast creature noises on set. #rawr @GodzillaMovie pic.twitter.com/BxuTMwV7Mf

— Mike Dougherty (@Mike_Dougherty) July 1, 2017
That time a bear crashed the @GodzillaMovie set. pic.twitter.com/9MiAveL1cw

— Mike Dougherty (@Mike_Dougherty) June 13, 2017
"We knew the world would not be the same..." @GodzillaMovie @Legendary @wbpictures #day01 pic.twitter.com/Y1WIxuDKUP

— Mike Dougherty (@Mike_Dougherty) June 19, 2017
Call sheet. Day 6. @GodzillaMovie pic.twitter.com/pnhNhIM98d

— Mike Dougherty (@Mike_Dougherty) June 26, 2017


Godzilla 2 director Michael Dougherty (Trick 'r Treat) has shared a few photos from the set of his new movie, including one of a speaker named "Behemoth" that lets him spew creature noises onto the set. Wonder if he and Bayona have been talking...
Plus, ScreenCrush astutely points out the fact that Godzilla, Mothra, Rodan, and King Ghidorah were all on the same call sheet for the same day implies that there's going to be an epic battle between all of them at the same time. This was always a possibility, of course, but there was an equally likely outcome that may have pitted Godzilla against one or two of those creatures simultaneously instead of all of them getting into an all-out brawl.
Meanwhile, Facebook page GormarulIsland snapped a few fan photos in the aftermath of a Godzilla 2 night shoot in Atlanta, showing overturned cars on fire, busted-up streets, and more. That damn Godzilla still hasn't developed a sense of civic responsibility.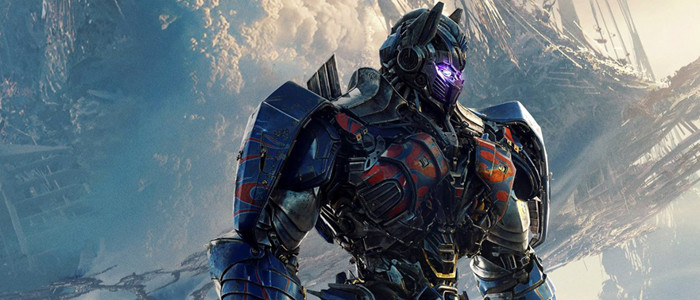 What will happen to the Transformers franchise in the wake of The Last Knight? The extent of the damage remains to be seen, but one thing's for certain: we're getting Travis Knight's Bumblebee movie set in the 1980s. Production begins next month for a June 8, 2018 release, and producer Lorenzo di Bonaventura is hopeful that a currently-directorless Transformers 6 will hit theaters in the summer of 2019. We'll see how that shakes out, but I don't imagine Michael Bay will be back behind the camera for that one.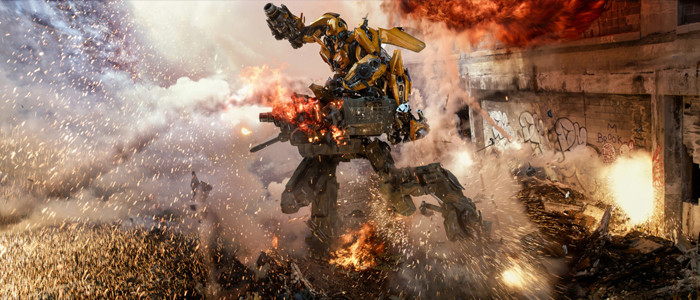 One thing we know: MTV says sound designer Erik Aadahl, who became the surprise choice for the voice of Bumblebee in The Last Knight, won't be coming back to reprise his role in the '80s-set prequel. That's gotta be a bummer for Aadahl, who probably thought he had a whole new career laid out ahead of him.
Want to see a Step Brothers 2? Even though star Will Ferrell says he (and presumably director Adam McKay) have "talked about" it, the actor doesn't exactly seem super excited about the prospect. He's leaning more toward creating new things, and if Anchorman 2 is any indication, that's probably a good decision. (Not that Anchorman 2 is necessarily a bad movie, it's just really tough to recapture the magic of the original.)
Proud of Our saga... but we must try to reach higher each time. The challenge is what makes it fun and exciting. Its also why this saga has reached the level that it has... you have been the best fans in film history and we are forever grateful... Dom and Letty.
A post shared by Vin Diesel (@vindiesel) on
Remember how Michelle Rodriguez complained about how female characters were getting short shrift in the Fast & Furious franchise? Well, producer Vin Diesel REALLY wants you all to know that she doesn't blame Vin for any of that (even though he wields a tremendous amount of influence over the storytelling and is probably just as culpable as writer/producer Chris Morgan for this). Even as a big fan of these movies, this is a really uncomfortable video to watch.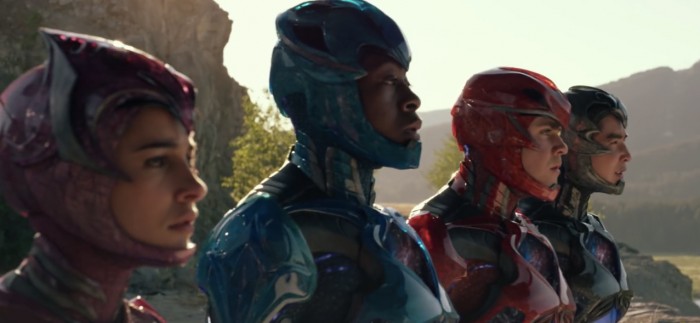 Power Rangers director Dean Israelite claims that even though the live-action reboot didn't do so hot at the worldwide box office, Lionsgate and Saban are "talking in earnest about" a sequel, and "trying to push forward" with Power Rangers 2, which would feature the widely-loved Green Ranger. Those films aren't for me, but I loved Power Rangers growing up and wouldn't be disappointed if a new generation gets the chance to further explore them on the big screen.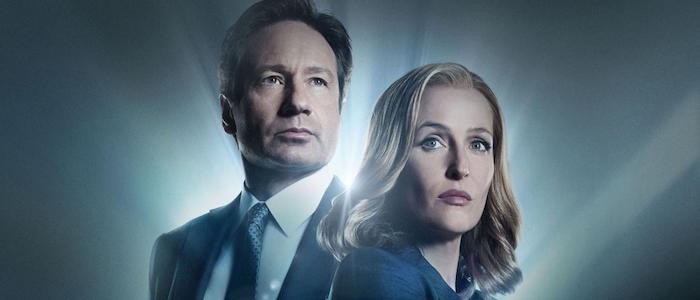 The season 11 writers of The X-Files have been announced, and noticeably absent from the roster is anyone with two X chromosomes. An all-male writers room for a show with a prominent female character? Sounds like creator Chris Carter and company may have dropped the ball on that one, especially since many fans have expressed the sentiment that maybe the series could use a female touch.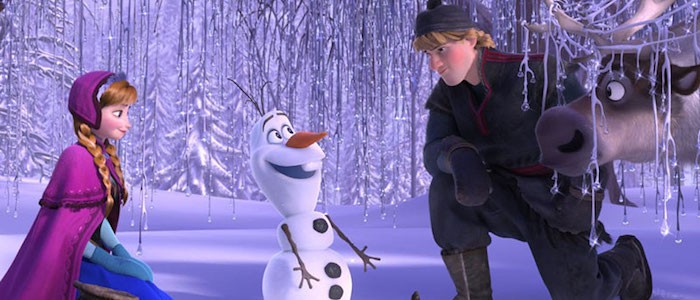 Jonathan Groff, who played Kristoff in Walt Disney Animation's 2013's mega-hit Frozen, says he's going back into the recording studio to record his lines for Frozen 2 very soon.
"I think I just got an email yesterday where I'm about to go into the recording studio in a couple of weeks, or maybe a month?... They're about to really get into the thick of recording it, which I'm excited about. I don't know anything about it yet other than I'm about to start recording my section of it..."I'm just excited that I'm in it [laughs], you know? Excited to be in it and that creative team [directors Jennifer Lee and Chris Buck and the two songwriters] is also just so amazing, so I'm excited to get back in a room with them and play around.... The four of them are such an awesome team and I really, really love them."
IMAGE
According to TVLine, DisneyXD is developing a Herbie/Love Bug reboot intended to be a TV series. Travis Braun (Criminal Minds: Beyond Borders) is writing the show, which will center on a kid named Lili or Landon Reed (they haven't decided whether the character will be male or female yet).
Lili/Landon is "part scientist, part entrepreneur, part daredevil" and realizes, when her/his parents go missing, that they've secretly been working on a government project: a talking car named Herbie. Herbie is key to helping the kid reunite with her/his parents, but a gang of criminals also wants to get its paws on the state-of-the-art vehicle.
I can't imagine today's generation of DisneyXD watchers being into a Love Bug reboot, but I wish the best of luck to this creative team.
And finally, some sad news to close out this entry: Henry "Hank" Deutschendorf, the kid who played baby Oscar in 1989's Ghostbusters 2, committed suicide and died at age 29. He was suffering from schizoaffective disorder. Rest in peace, Hank.