'Ozark' Trailer: Jason Bateman Gets In Over His Head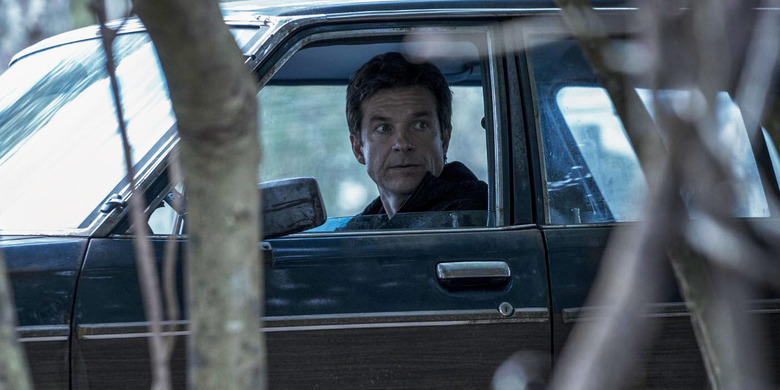 Jason Bateman's new Netflix show, Ozark, couldn't look like a greater contrast to Arrested Development, his other Netflix series about an ethically dubious businessman. While Bateman's comedy series is about keeping the family together, his new show is about keeping the family alive. The actor-director is behind the camera on Ozark as well. He executive produced the drama and directed four episodes of the first season, which will be released later this month.
Below, watch the Ozark trailer.
Bateman's two directorial efforts, Bad Words and The Family Fang, displayed considerable range. His sophomore effort was different and unexpected, a unique look at a unique family. The drama, which starred Kidman and Bateman, showed him trying new things as a filmmaker. We might say the same for Ozark, a drama that looks like it might scratch the itch Bloodline scratched before it ended earlier this year: that of a remarkably well-acted family crime story. Bill Dubuque (The Judge) and Mark Williams (The Accountant) created Ozark, and Chris Mundy (Low Winter Sun) is its showrunner.
Bateman plays Marty Bird, a financial advisor in the drug business. After he moves his family to the Ozarks, he tries to set up shop with the Cartel he works for, but the FBI, a local dealer, and other problems arise. The series co-stars Laura Linney, one of the great talents working today.
Bateman is convincing whether he's playing a nice guy, a jerk, or someone in-between, but I tend to like him most as the jerk. He often has a great, affable charm, but that charm is often at its best when used to fuel a villain (he's frightening at times in The Gift). In Ozark, he definitely doesn't look like he's playing the good guy.
A Chicago financial advisor, who has been quietly laundering money for a drug kingpin, must quickly uproot his family and move the operation to The Ozarks, after his partner is caught cheating the business. There, he bumps heads with both a local drug dealer whose business he inadvertently interrupts, and a clan of ruffians, led by their 19-year-old niece, who want his money, all the while avoiding the eye of a tenacious FBI agent. He must complete his laundering, to save the life of his family, as they struggle to find their own path in this seemingly foreign way of life.
The Netflix original series Ozark stars Jason Bateman, Laura Linney, Sofia Hublitz, Skylar Gaertner, Julia Garner, Jordana Spiro, Jason Butler Harner, Esai Morales, Peter Mullan and Lisa Emery.
Ozark will be available to stream July 21.